By CHUCKIE MAGGIO
Jakson Reetz set a low target but Ben Braymer's pitch arrived high and outside, located suitably enough for the new Red Wings catcher to pop quickly out of his stance and fire to second. Breyvic Valera, who'd already tipped his hand by running on the previous foul ball, slid feet-first into second baseman Corban Joseph's waiting tag. Reetz nabbed the first baserunner to test him in Triple-A, with a powerful throw at that.
"Honestly, I think it starts with the pitcher," Reetz remarked of catching runners stealing. "Ben yesterday was pitching and he was really quick to home plate; he was keeping the runners close. Makes my job a little easier; all I have to do is just get the ball down there. It starts with how quick the pitcher is to home plate and the rest of the steps fall through. Just make your throw and that's it."
Reetz has thrown out 144 of the 292 runners who have attempted steals off him in his seven-year professional career (49.3 percent). His work behind the plate has given rise to his quick trajectory through the Washington Nationals' organization this season.
After Yan Gomes left Friday's game at San Francisco early, the Nats called up Reetz, who hurriedly headed West. The Nationals assigned Reetz, who played at the Class-A Advanced level in 2019, to Double-A Harrisburg to start the 2021 season. The 25-year-old was sitting in the FNB Field dugout on Independence Day, disappointed after a hitless performance at the hands of the Somerset Patriots, when manager Tripp Keister delivered the news of his promotion to Rochester after 35 Double-A contests.
"It was awesome," said Reetz, the 93rd overall pick in the 2014 MLB Draft who, in signing with the Nationals, chose to forgo a scholarship from Darin Erstad and local powerhouse Nebraska.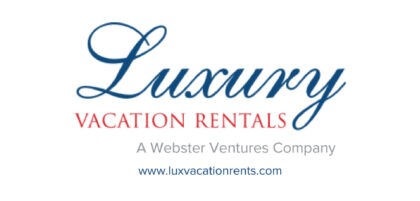 Reetz confidently maneuvered to the cage Friday afternoon for batting practice, powering drives over the left field fence and off the white gazebos. Red Wings manager Matt LeCroy sensed that Reetz, hitless in his first three games in Rochester, had been pressing at the plate in search of his first Triple-A hit. He did, however, reach base three times by getting hit by pitches.
"I think that just the pace of play gets a little bit faster," Reetz noted of the jump between classes, "and there's just better baseball players. I think the players, overall, they're just better baseball players. It's really fun, it's really exciting, to witness those guys and have them as teammates. It's really fun to be around."
The Nationals currently employ two catchers over 33 years old and figure to one day roster both Reetz and Tres Barrera, who was recalled to the big leagues on July 3. Just 25 years old, Reetz combines a .989 career fielding percentage with some pop in his bat; he slugged 13 home runs and drove in 55 runs in the Carolina League in 2019, earning a non-roster invitation to the past two spring trainings.
"He's a leader, man; he's always been," LeCroy remarked. "He's a winning player and he's gonna be a nice addition to our club and to our staff."
"I kind of lead by example," Reetz said of his leadership style. "If I have guys who need a little help or a little butt-kicking once in a while, I'm there for it. We've got great guys here; don't even need much leadership. It helps, and it makes my job easy. But I just try to lead by example and go play hard."
Neither LeCroy, nor the Nationals, could have known Reetz's first stint with Rochester would last just three days. Though likely to return to Triple-A during the MLB All-Star break, Oracle Park in San Francisco is a fine venue to potentially make one's debut in The Show.
"Just go up there, see the ball, hit the ball," Reetz said of his hitting approach on Friday. "Simple as that. That's my whole mindset right now. Go see it, hit it hard."