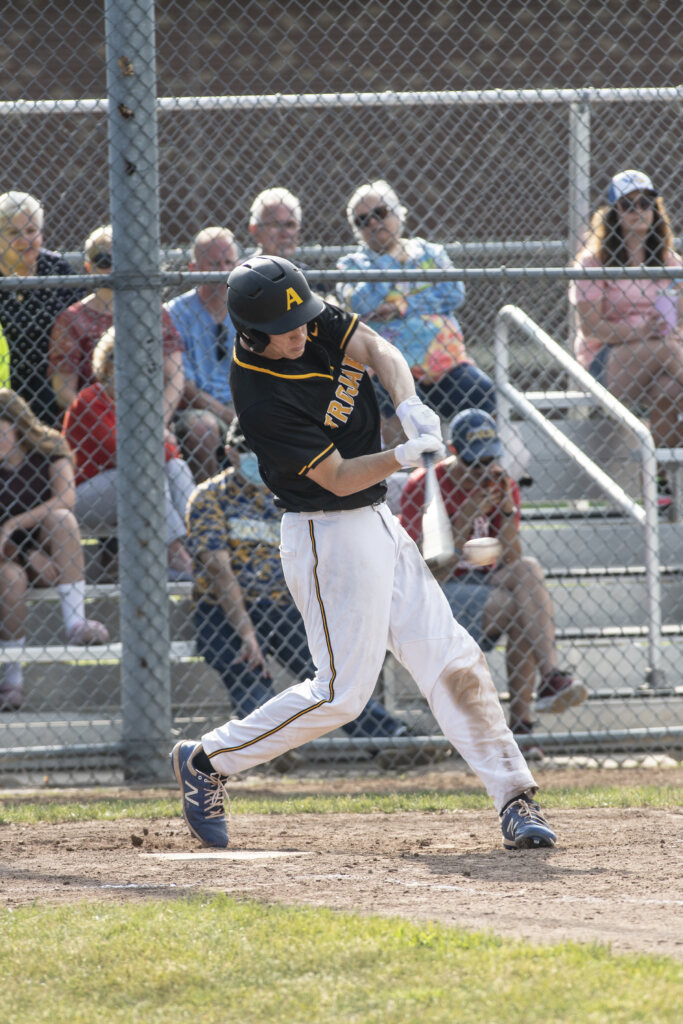 By PAUL GOTHAM
An early season special request became the routine.
When a Major League Baseball scout asked Jason Bunting if there was enough time for Casey Saucke II to get an extra round of pre-game batting practice, the Greece Athena head coach accommodated without hesitation.
By season's end, Saucke's extended pre-game sessions became the norm for MLB Scouts in attendance.
And the Athena senior did not disappoint.
Neighboring backyards and houses were fair game as he sprayed line drive after line drive after line drive.
VIEW MORE SCOTT CORDARO PHOTOS HERE. `
During games, shots off the bat became the norm throughout the season for the Section V Class A Player of the Year. Saucke finished the 2021 season with 21 of his 28 hits going for extra-bases.
"He made it worth their while," Bunting said of Saucke's batting practice performances. "That's something we've come to expect."
Saucke's numbers, gaudy as they may be, tell part of the story. The 6-foot-3 shortstop finished with a .483 batting average and slugged at a rate of 1.207. In 87 plate appearances, he walked 26 times leading to an OPS (metric that combines on-base and slugging percentages) of 1.862 (Vladimir Guerrero, Jr. currently leads MLB with an OPS of 1.111).

Bunting, though, understood how output is a direct result of input.
"It's his God-given ability, but it's also what he does with that ability. He just outworks everybody. He was blessed with a lot of talent. Combine that with the fact that his work ethic is second to none that gives him the best opportunity to be successful. That's what he demonstrated. That's what he's demonstrated for the entire five years that he's been on varsity. His senior year was no different."
The University of Virginia commit scored 36 runs and drove in 24. His RBI total could have been more.
"Any time that there's a base open, it's no doubt that you're going to walk him," said Pittsford Sutherland head coach Brandon DeRosa. "You can't let him beat you. You got to make someone else beat you."
DeRosa's Knights split a pair of decisions with Athena. Sutherland scored three runs for a walk-off 4-3 victory on Memorial Day – a game in which Saucke worked a base on balls and scored a run. Two days later, he homered, tripled, went 2-for-2 with two walks, three runs scored and two RBI in a 12-1 Athena win.
"He never gets cheated on a swing," DeRosa added. "He can cover every part of the plate. He has a great eye, and he barrels everything up. Nothing is an easy out against him."
Joey Kuhn's Irondequoit Eagles finished with 16 wins and four losses. Three of the Eagles' setbacks came to Athena. Kuhn knows how Saucke affects in-game decisions.
"Casey's impact is more pronounced than what he does with the bat because with first base open you have to decide, are you going to pitch to him? Or are you going to walk him? The way I coached against him, I decided to walk him. Obviously, it didn't work out very well. We were 0-3 against them.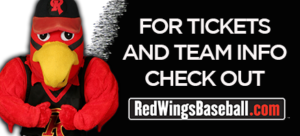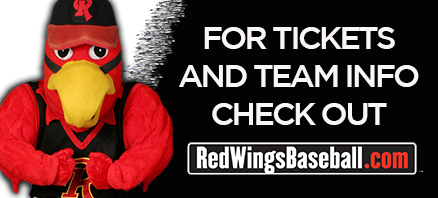 "He's a handful and you got to make that decision. Thing is, the other guys at the top of their lineup, (Vic) Alongi and (Jaden) Madrid, they're a handful too."
Kuhn saw Saucke's BP first hand.
"We walked off the bus when we went to Olympia (Athena's home field for the 2021 season). He was taking batting practice and hitting 15-foot liners over the fence routinely. That was an eye-opening thing to witness him putting BP balls over the fence. They weren't fly balls. They were liners getting out of that field.
"He gets the backspin on the ball. That makes it keep going. His line drives go and they jump off the bat."
Saucke's impact wasn't limited to his performance at the plate. He anchored Athena's defense from shortstop and pitched nine innings.
"If you hit the ball anywhere near him, he's going to get you out," Kuhn said. "He's going to make the play. In high school, playing shortstop is really tough. He plays shortstop where anything hit to that side is going to be an out."
On the base paths, Saucke swiped 20 bags in 20 attempts.
"He's a five-tool player," DeRosa said. "He runs like a deer. He has a cannon for an arm. He has the tools that you want in a baseball player."
Bunting, the 2021 Ed LaRock Class A Coach of the Year, saw how the young star influenced the rest of his team.
"He continues to get better and a lot of that is because he continues to work. He doesn't rest. He's always doing something whether it's with the team or by himself. He's always doing something to make himself better.
"When your best player is your hardest worker, that sets a tone for everybody. It helped me out getting other guys to buy into the work ethic when Casey's doing it himself."
Athena started 2021 with six wins including a no-hitter that Saucke and Alongi combined to pitch in their opener. More than a half-dozen MLB scouts were on hand for that contest.
"It symbolizes more than just the season that I had," Saucke said of being named Class A Player of the Year. "As a team, we had an amazing year. I know I deserve the award because it shows a lot about the team as well."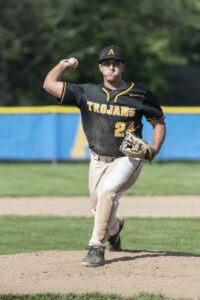 Athena reached the sectional finals for a second straight season having advanced to the 2019 Class A1 championship game while the 2020 season was cancelled due to the pandemic. Athena exited in the first round of sectionals Saucke's eighth grade year (2017) before reaching the semi-finals in 2018.
"Making it to the sectional finals is not a small task," he said. "As a team, it's been amazing to grow up with the program. I've been there since eighth grade. It's kind of amazing I've grown up on the baseball field and off in those five years.
"I've worked my entire life to become the best baseball player that I can. It started as soon as I was strong enough to hold a bat. From the moment I could hold one, I fell in love with the game. I've always been putting in work, especially with my dad."
Vic Alongi joined his teammate on the 2021 Section V Baseball Class A team along with Keeghan Cummings (Pittsford Sutherland), Brody Froman (Irondequoit), Tyler Henshaw (Brockport), Mitchell Kelly (Webster Thomas), Wyatt Patchett (Geneva), Brian Reinke (Honeoye Falls-Lima), Garrett Wilson (Webster Thomas) and Joey Wintermute (Irondequoit).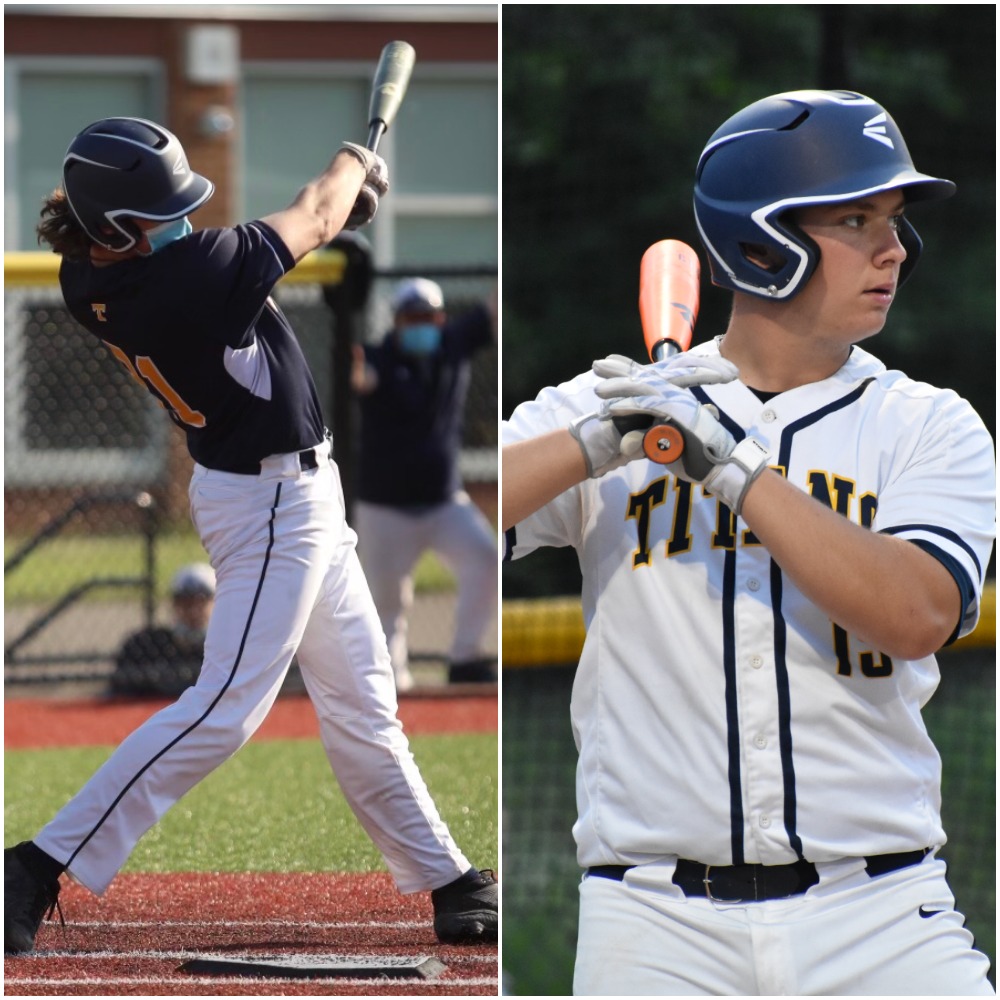 Cummings hit .458 with an on-base percentage of .543 and OPS of 1.051. He stole 11 bases and scored 25 runs. Froman paced Irondequoit with a batting average of .457. He scored 22 runs and drove in 13 while compiling an on-base percentage of .512 and slugging of .543. Henshaw finished with a 5-1 record and an ERA of 2.39. The left-hander struck out 56 in 41 innings of work.
Kelly and Wilson combined to lead Webster Thomas to its first sectional title since 2005.  Kelly hit .372 with seven doubles, five triples and three home runs for a slugging percentage of .705. The senior outfielder stole 21 bases, scored 33 runs and drove in another 27. Wilson finished with a batting average of .406 to go with an on-base percentage of .512 and slugging of .608. He drove in 19 runs and scored 17.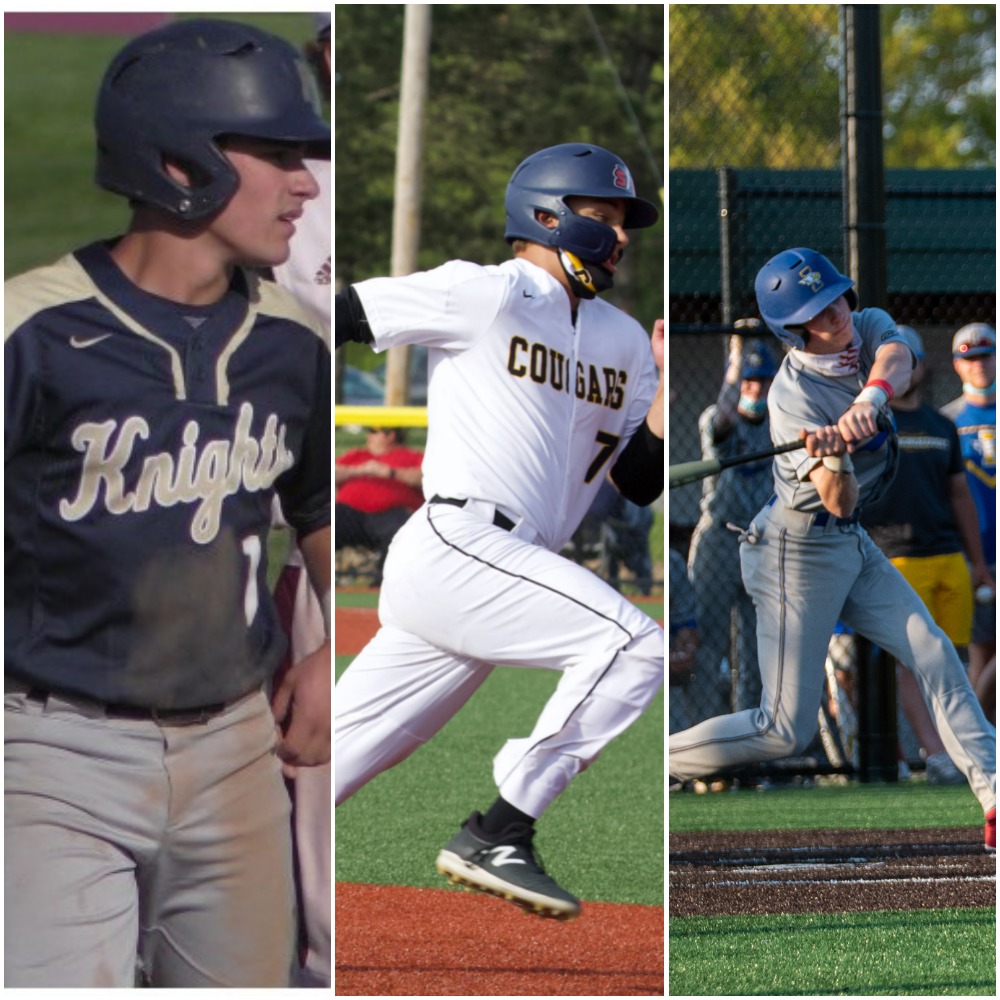 Patchett hit .619 with an on-base percentage of .686 and slugging of 1.071. The LeMoyne College commit drove in 13 runs and scored 24. Reinke finished 3-1 and held opposing hitters to a .121 batting average. The University of Richmond commit struck out 45 in 25 innings of work. He hit .435 and finished with an on-base percentage of .559.
Wintermute, the Monroe County Division III Player of the Year, registered a 4-2 mark on the mound with an ERA of 2.15. He hit .406 with an on-base percentage of .458 and slugging of .609.
VIEW MORE JODI ZUROWSKI PHOTOS HERE.
Jason Bunting was named the 2021 Ed LaRock Class A Coach of the Year.