DUCKS (1-2) 7
ORIOLES (4-0) 13
Jack von Ahnen (SUNY Brockport) finished 2-for-3 at the plate with two RBI and a pair of runs scored including a run in the first inning to give the Orioles a lead they did not surrender. The left fielder singled to start the frame, moved 90 feet on a Jorge Oropeza (Finger Lakes CC) base hit and eventually scored on a passed ball. With bases loaded and one out in the second, von Ahnen delivered with a two-run single. Jared Drake (DeSales University) allowed two runs on five hits and two walks over four innings of work to pick up the win. The right-hander faced 19 batters and struck out two. Henry Juan (Williams College) doubled home a pair in a four-run fourth when the Orioles stretched their lead to 7-2. Dan Bowman (Monroe CC) went 2-for-4 with a run scored. Gavin Moore (Alfred State) collected two walks, two RBI and three runs scored in the win. Grant Rodriguez (Finger Lakes CC) was 1-for-3 with a walk and two runs scored. Devin Cannon had two RBI and two runs scored. Oropeza hurled a scoreless seventh with one strike out. Logan Martella-Tasick (Mercyhurst University) homered, walked twice and crossed home on two occasions to pace the Ducks' offense. Kenny Murphy had two hits including a double in four at-bats with an RBI and a run scored. Hayden Smith was 2-for-3 with a run scored. Caleb Delly was 2-for-3 with two runs scored. Zach Harnischfeger had a hit and two RBI. Carlos Fantauzzi (Onondaga Community College) was 1-for-3 with an RBI and a run scored.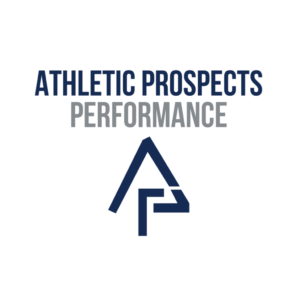 BLUE JAYS (1-3) 8
MONARCHS (2-2) 1
Tanner Frank (Finger Lakes CC) struck out eight and allowed one run on two hits over five innings of work to lead the Blue Jays. The right-hander retired 10 of the last 11 batters he faced in his first outing of the summer. Tyler Holmes (University of Hartford) finished 2-for-3 in the game including a two-out RBI single in the first to give the Blue Jays a lead they did not surrender. Holmes later scored in the inning. Tyler Curtis homered, drove in two and scored twice for the Blue Jays. Michael Beimel had a hit and an RBI. Trevor Zewan walked twice and scored twice. Sal Cutaia and Sam Werth scored a run apiece in the win. Aidan Wallace (Ithaca College) accounted for all of the Monarchs' offense with a solo home run in the second. Wallace also doubled in the game. Matthew Spicer struck out two in a scoreless inning of relief.

| | | | | |
| --- | --- | --- | --- | --- |
| 2021 ICBL Standings | W | L | RS | RA |
| Orioles | 4 | 0 | 31 | 16 |
| Monarchs | 2 | 2 | 24 | 19 |
| Ducks | 1 | 2 | 17 | 25 |
| Cardinals | 1 | 2 | 9 | 18 |
| Blue Jays | 1 | 3 | 16 | 19 |
Sunday
Blue Jays at Orioles 8 a.m.
Cardinals at Ducks 10:15 a.m.
Cardinals at Monarchs 12:30 p.m.
Monday
No games scheduled