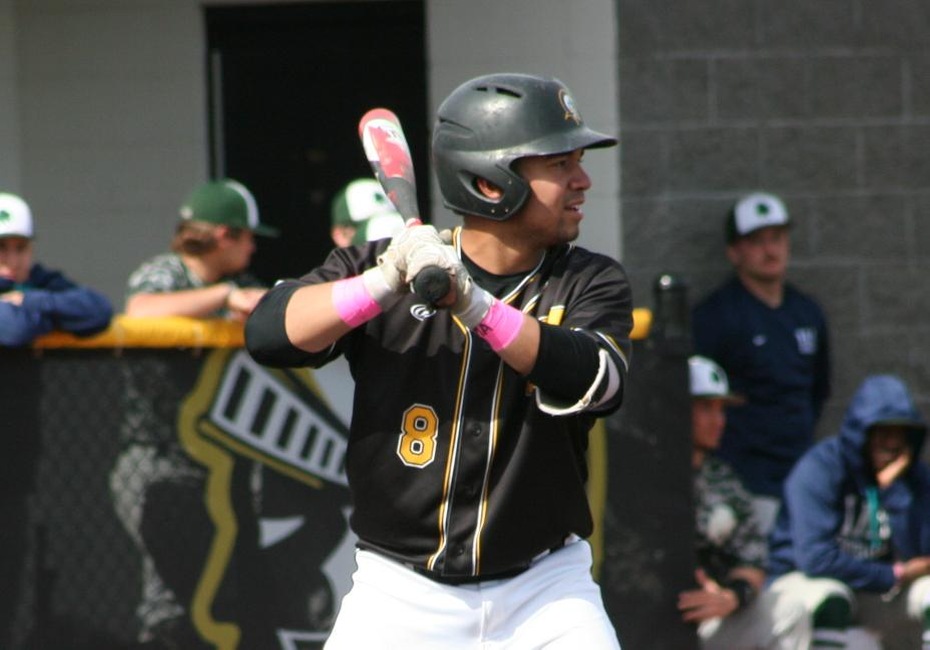 By PAUL GOTHAM
ROCHESTER, N.Y. — Ask Trey Brown about his approach during a particular at-bat and a smile breaks across the face of the now former Monroe Community College star. Brown would rather discuss the motivation for his hits, (and there were plenty of those during his time on East Henrietta Rd.) rather than any technique or in-bat adjustments.
"I just look over into the dugout, and I see 20 guys that I don't want to let down," he said after Monroe defeated UConn-Avery Point in the East District qualifier last month. "They won't let me down; I'm not letting them down. I just do it for them."
Brown will take that selfless mindset with him as he heads to UMass-Lowell in the fall to continue his collegiate baseball career.
"It just feels amazing," he said by phone after signing his National Letter with the America East school. "I'm grateful. With everything going on with the transfer portal, there are so many kids looking to go D1. I'm just grateful to have a place and an opportunity."
He led an MCC squad that ranked eighth in NJCAA DII hitting .348 as he finished tied for second in the nation with a batting average of .496 this past season. Brown's on-base percentage of .599 was good for second in the country and he was 10th in slugging at .841.
"It's all about doing your job," he said of playing at MCC. "It showed me that it's really about the little things, the stuff that doesn't show up in the stat book.
"Everyone will see a home run or five RBI, but going first to third and putting yourself in scoring position, locking in on the small things makes a difference in the big picture."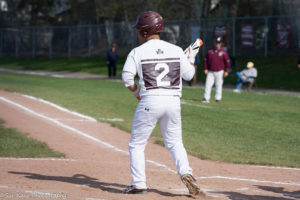 A middle infielder during his high school career at Aquinas Institute, he established himself as an outfielder at Monroe. The adjustment, though, did not come without some struggle.
"I'll never forget it," Brown said of the day during his freshman year when MCC head coach Dave Brust approached him about making the change. "It was between games of a doubleheader in the fall.  He just came up to me and asked 'can you catch a fly ball?' What does that mean? Like, yeah I can catch one. He just sent me to the outfield. That's where I found my home."
For the remainder of that fall (2018), he switched back and forth between second base and outfield before settling in right field during the spring where he finished the season for the 2019 team that advanced to the World Series.
"I'd do anything to get on the field," he said. "Especially being a freshman, you don't know how much playing time you're going to get. It just shows you got to be ready for anything and adapt."

In 2021, Brown played left field where he finished with 48 put outs and 17 assists on 67 total chances. He was also part of three double plays.
"He made difficult plays look routine," Brust said while referring to the conditions at Monroe with spacious foul territories and the open fields surrounding the diamond that contribute to occasional swirling winds and gusts. "He managed the outfield as well as anyone over the past 16 years that I've been coaching with the program."
Brown will follow in the footsteps of former Tribune and current Chicago White Sox infielder Danny Mendick (Pittsford Mendon) as well as Luke Tomczyk (Churchville-Chili) who have gone on to play at UMass-Lowell under head coach Ken Harring, a former teammate of Brust's with the Durham Bulls.
"It's an honor, honestly," Brown said. "To see where Danny is. He's in the big leagues. Knowing that we're taking the same route. Being from Rochester to MCC to UMass-Lowell, it's just an honor."
Brown will play this summer with Mohawk Valley of the PGCBL before heading to campus. The reality of the opportunity is not lost on him.
Brown is joined by teammates Ryan Hill (Mercyhurst University), Evan Magill (Tennessee Wesleyan) and Tyler Smith (Tusculum University) who have committed to play at four-year schools.
"I wanted to say thank you to Coach Brust and (MCC assistant Cory Brownsten) Coach Brownie for giving me the opportunity. It's tough being 5-foot-5 (high school height) trying to make a dream a reality. It happened. It's just crazy to me.
"You don't have to pass the eye test. You don't have to be 6-foot-5. You can do whatever and believe in yourself and be confident. You can do whatever, no matter how big or how small. Once you get people believing in yourself, your family – your support system – you can do anything."