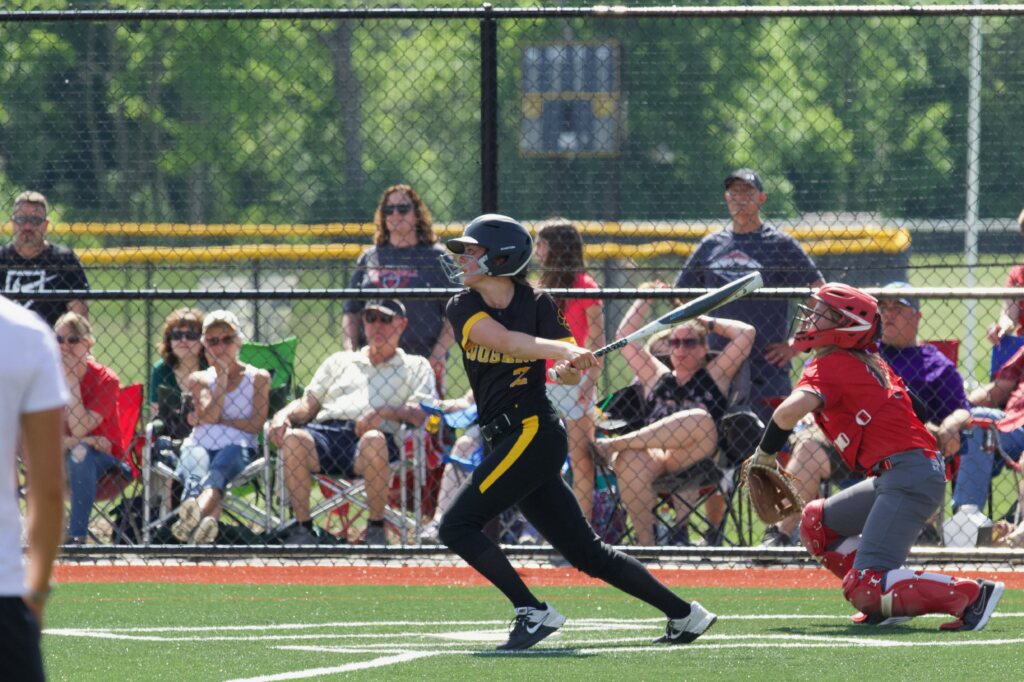 SOFTBALL 
CLASS AA
No. 3 FAIRPORT (15-4) 9
No. 2 VICTOR (19-3) 5
The Blue Devils have been dominating in Sectionals the past few years and when Victor sophomore Joelle Jay cranked a three-run homer in the first, things weren't looking to change. READ MORE.
CLASS A1
No. 5 WEBSTER THOMAS (14-8) 3
No. 1 IRONDEQUOIT (18-3) 11
Things came full circle for VanGee on Saturday afternoon, when the senior hit home runs in consecutive at bats-this time to center and left field- to help power Webster Thomas to an 11-3 victory over Irondequoit in the Class A1 semifinal. READ MORE.
No. 6 SPENCERPORT (11-10) 0
No. 2 BRIGHTON (18-4) 14
Ainsley Evanetski struck out 12 and allowed two hits to lead Brighton into the Class A1 championship. The senior captain walked two and retired the last 12 batters she faced while not allowing runner past second after the first inning. The Bruins put crooked numbers on the board in the third, fourth, fifth and sixth innings. Sophie Zhou finished 3-for-3 at the plate with a sacrifice and three runs scored. Nora Smith went 2-for-4 with a double and reached base four times while coming home to score three runs. Isabella Rossi was 3-for-4 with two runs scored. Maggie Smith singled, walked and scored two runs. Cassidy Evanetski, Emma Toombs and Kaia Gustafson scored a run apiece. Tori Guary collected both of the Spencerport hits. Emma Gionta walked and was hit by a pitch. Brighton will play Webster Thomas in Monday's championship game.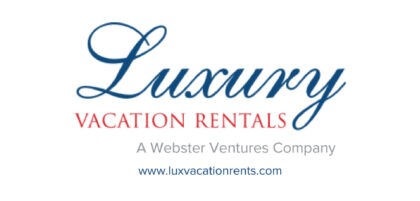 CLASS A2
No. 4 CANANDAIGUA (10-9) 1
No. 1 HONEOYE FALLS-LIMA (15-3) 6

No. 3 SCHOOL OF THE ARTS (12-6) 0
No. 2 PITTSFORD SUTHERLAND (14-4) 13
Julia Hunt gave up no runs on two hits to shut down the number three seed and help Sutherland progress to the Class A2 finals. Maley Garcia charged the offense with three hits and five RBI. The Knights are tasked with Honeoye Falls-Lima for the 2021 hardware. The match is set for 4:30 p.m. on Monday, June 14th at Honeoye Falls Middle School. Season series is split at 1-1 with HFL taking the first game 2-6 and Sutherland the second, 10-3.
CLASS B1
No. 4 BATAVIA (8-9) 5
No. 1 WATERLOO (17-2) 7
Waterloo will battle Newark for the Class B1 championship on Monday, June 14th at 7:00 p.m. in Waterloo.
No. 6 DANSVILLE (8-6) 2
No. 2 NEWARK (13-6) 10
Senior pitcher Tia Brown went the distance on the mound and finished with eight strikeouts and two walks to lead Newark to the Class B1 sectional finals. Senior captains Faythe Burns and Annabella Phillips spearheaded the offense with six combined runs. Burns collected a single, double and two stolen bases. Phillips registered a double, homerun and two RBI. For Dansville, Mackenzie Johnson-Boser and Taylor Mann each led the team with two hits. Johnson-Boser cracked a single and double while Mann registered two singles and a RBI. Sidney Stone also registered a RBI triple for the Mustangs. Newark will face Waterloo on Monday, June 14th at 7:00 p.m. in Waterloo. The number one and two seeds crossed paths twice during the regular season. Waterloo won both games 6-3 and 7-6.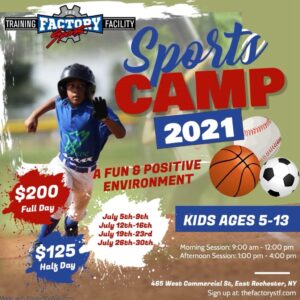 CLASS B2
No. 4 WAYLAND COHOCTON (17-2) 3
No. 1 LEROY (16-1) 2
Wayland Cohocton faces Wellsville in the Class B2 sectional finals on Monday, June 14th at 4:30 p.m. in Wellsville.
No. 3 WELLSVILLE (20-1) 6
No. 2 WILLIAMSON (20-1) 2
Wellsville hosts the Class B2 championship game against Williamson on Monday, June 14th at 4:30 p.m. The two sides have yet to meet and both come off a victory against an undefeated squad.
CLASS C1
No. 8 PEMBROKE (9-11) 3
No. 5 BLOOMFIELD (13-6) 4
Bloomfield battles Avon for the Class C1 championship. The game is scheduled for Monday, June 14th at 4:30 p.m. in Bloomfield. The Braves are currently riding a five-game hot streak while boasting a run differential of 66-17 over that stretch.
No. 7 ADDISON (10-8) 1
No. 6 AVON (10-7) 7
Avon enters the sectional finals with a winning streak of five games. The Braves are set to face Bloomfield on Monday, June 14th at 4:30 p.m.
CLASS C2
No. 5 YORK (11-7) 1
No. 1 LYNDONVILLE (17-1) 5
Number one seed Lyndonville advanced to the Class C2 sectional finals despite being held under 15 runs for the first time in six games. The Tigers will host Bolivar-Richburg on Monday, June 14th at 4:30 p.m. for the title.
No. 3 BOLIVAR-RICHBURG (15-3) 12
No. 2 DUNDEE/BRADFORD (15-3) 3
Bolivar-Richburg will be tested with number one seeded Lyndonville for the Class C2 championship on Monday, June 14th at 4:30 p.m.
CLASS D1
No. 4 HONEOYE (11-6) 4
No. 1 KESHEQUA (17-2) 16 
No. 3 HAMMONDSPORT (12-3) 7
No. 2 BATAVIA NOTRE DAME (14-3) 1
CLASS D2
No. 5 AVOCA/PRATTSBURGH (6-7) 2
No. 1 FRIENDSHIP (12-2) 3
Friendship faces Northstar Christian for the Class D2 championship on Monday, June 14th at 4:30 p.m. in Friendship.
No. 6 ELBA (7-10) 5
No. 2 NORTHSTAR CHRISTIAN (13-6) 1
Elba travels to Friendship on Monday, June 14th for the Class D2 championship. Game is scheduled for 4:30 p.m.