By PAUL GOTHAM
WEBSTER, N.Y. — Carter Clark lifted his hands in the air before taking an imaginary weapon and returning it to an invisible holster on his hip. 
His firearm had done the job. 
Clark hurled nine shutout innings in relief, and Hilton advanced to the Section V Class AA finals with a 3-2 win over top-seeded Webster Schroeder in 13 innings. 
"We've talked all year about being tough, being mentally tough," first-year Hilton coach Kevin Whelehan said. "He showed it right there. Being a competitor. Unbelievable job. I think the first few innings he threw, he got the leadoff guy on base. He battled through it. He got outs. Right there at the end, unbelievable."
In a game that will be counted among the all-time classics in Section V Baseball history, Clark took center stage. The 6-foot-6 junior right-hander came on in relief in the fifth inning with two runs in, two runners on base and no outs. He closed the door, turned the lock and threw away the key. 

"I just had to keep pitching my butt off and I knew we were going to get it eventually," the Siena College commit said. "I wasn't going to let them score first. We were going to score first, and I was going to close it out."
He struck out 11 while scattering five walks and four hits to improve to 3-1 on the season.
"We threw a few breaking balls," Hilton catcher Jeremiah Scarpulla said. "It didn't work, so we went all fastballs. Just all fastballs and trying to get them swinging. Support from the team was great."
Pinch-runner Jaden Rosario scampered home from third with the winning run as Hilton advanced to meet Penfield in Tuesday's championship game. 
"I know my team," Clark said. "We were going to get it done eventually."
Starting pitcher Preston Prince delivered the key hit – a one-out double that caromed off the fence in right field. 
"That was probably a home run anywhere else," Whelehan said of the blast that hit the fence 15-18 feet off the ground. "It was up there. I can't see that far."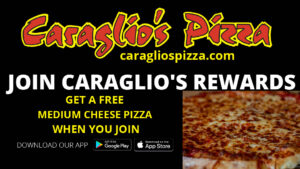 Prince moved to third on a wild pitch before Rosario entered the game. One out later, Michael Whelehan beat a ball into the turf that bounded just past the pitcher's mound along the first base side. Rosario broke on contact, and the speedy Whelehan beat the defense for a single.
"Michael did his job," Clark said. "He put the ball in play, and good things happened."
Clark and Tyler Cerame connected on back-to-back two-out doubles in the first to give Hilton an early lead.
Tyler Cerame starts the scoring with a double inside the 3rd-base bag. Carter Clark come home. pic.twitter.com/8L2MMxOR5L

— Paul Gotham (@PickinSplinters) June 11, 2021
Through the first four innings, Prince and Schroeder starter Matthew Sanfilippo locked horns. Prince allowed two runners and faced one over the minimum through the first four frames. Sanfilippo compiled seven strike outs through the first 12 outs.
The Cadets added to their advantage in the fifth when James Capellupo plated Luke Schofield with a two-out single. 
James Capellupo's 2-out single gives Hilton a 2-0 lead heading to the bottom of the 5th. pic.twitter.com/t5pDHZtLcK

— Paul Gotham (@PickinSplinters) June 11, 2021
Schroeder responded in the home half of the inning. 
Tyler Stack led with a single. Matt Salina worked a base on balls. Stack stole third to put runners on the corners, and Sanfilippo brought home the first Schroeder run with a single to left field. 
Sal Cutaia followed and beat out a bunt along the third base side of the mound. With the bag uncovered, Salina got a good break on the play, rounded third in stride and scored on the play. 
Matt Sanfilippo gets Schroeder on the board. pic.twitter.com/RU7z5XEC2L

— Paul Gotham (@PickinSplinters) June 11, 2021
Tied at two, the game stayed that way for the next seven innings. 
Both teams threatened in the seventh.
Scarpulla singled with one out and moved to third on Capellupo's two-out base hit. Capellupo took advantage of the throw from the outfield to move 90 feet on the play. With runners on second and third, Sanfilippo ended the inning with a strike out. 
Cutaia started the bottom of the inning with a single and moved to second on an Alex Touloupas sacrifice bunt. Clark fanned the next two. 

With the win Hilton avenged a pair of regular season losses to Schroeder including a 6-4 setback on May 24th, a game in which pinch hitter Michael Salina lifted the Warriors with a two-out, three-run, walk-off home run.
"This is what we wanted," Clark said. "We wanted to beat them. We had them beat both times. We couldn't finish it off. We finished it off today."
The loss overshadowed an otherwise impressive performance from Sanfilippo. The senior right-hander struck out 13 and walked two over eight-plus innings of work. In two separate innings, Sanfilippo left runners on second and third with a strike out. 
For the second straight inning Matt Sanfilippo leaves runners on 2nd and 3rd with a strike out. Heading to the bottom of the 7th: Hilton 2 Webster Schroeder 2 pic.twitter.com/eXZMtsj90x

— Paul Gotham (@PickinSplinters) June 11, 2021
Ryan Merkov fanned six over four innings of relief for the Warriors. Cutaia had two hits. Alex Simons and Michael Salina both worked a pair of walks. Schroeder (14-3) had won 11 straight entering play on Friday. 
Hilton's Prince went 3-for-6. Capellupo, Cerame, Whelehan and Scarpulla each had two hits. 
The game included a pair of disputed calls and one player ejection. 
No. 4 Hilton (13-7) and No. 2 Penfield (19-3) will meet in Tuesday's final. The Cadets handed the Patriots one of their three losses in the only meeting between the two teams on June 4th.