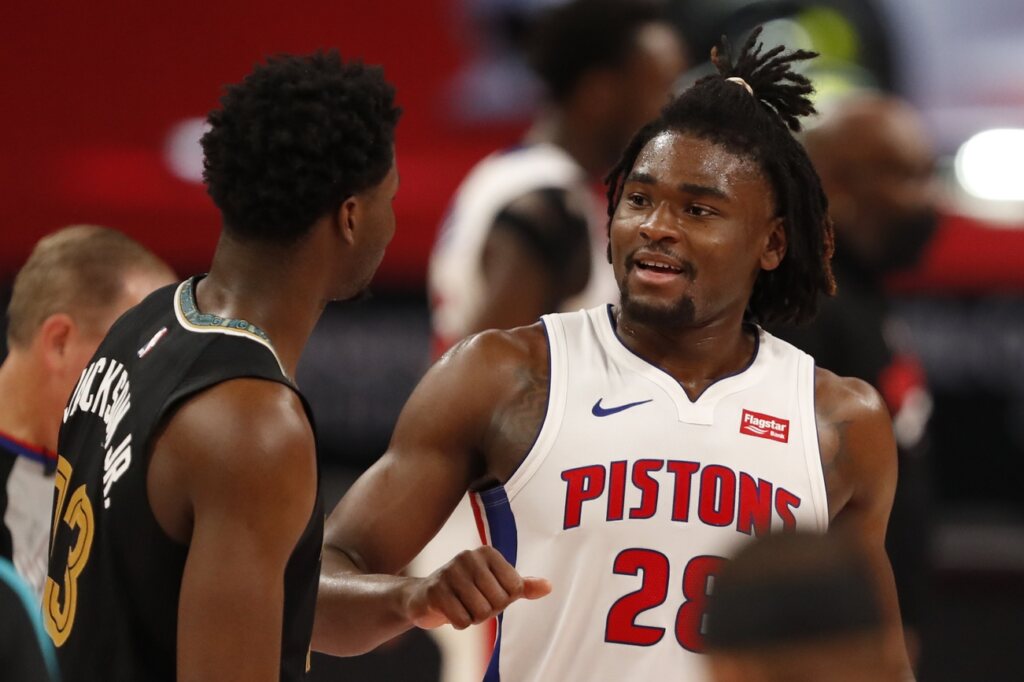 By RODNEY SHEPARD
Making the 12th start of his career, Isaiah Stewart (McQuaid Jesuit) collected 15 points, seven rebounds, and three blocks to help lift the Detroit Pistons over the the Memphis Grizzles Thursday night. He made 6-of-14 shots from the field and left the game 3-of-3 from the charity stripe.
One of Stewart's three blocks featured a swat of Grizzles' point guard Ja Morant just before halftime. The former University of Washington standout has made his presence felt so far this season on the defensive side of the ball. Stewart currently leads all NBA rookies with 1.3 blocks per game 6.6 rebounds per game.
So far this season, the Piston's first round pick has recorded eight double-doubles.
Stewart currently averages of 7.7 points per game.