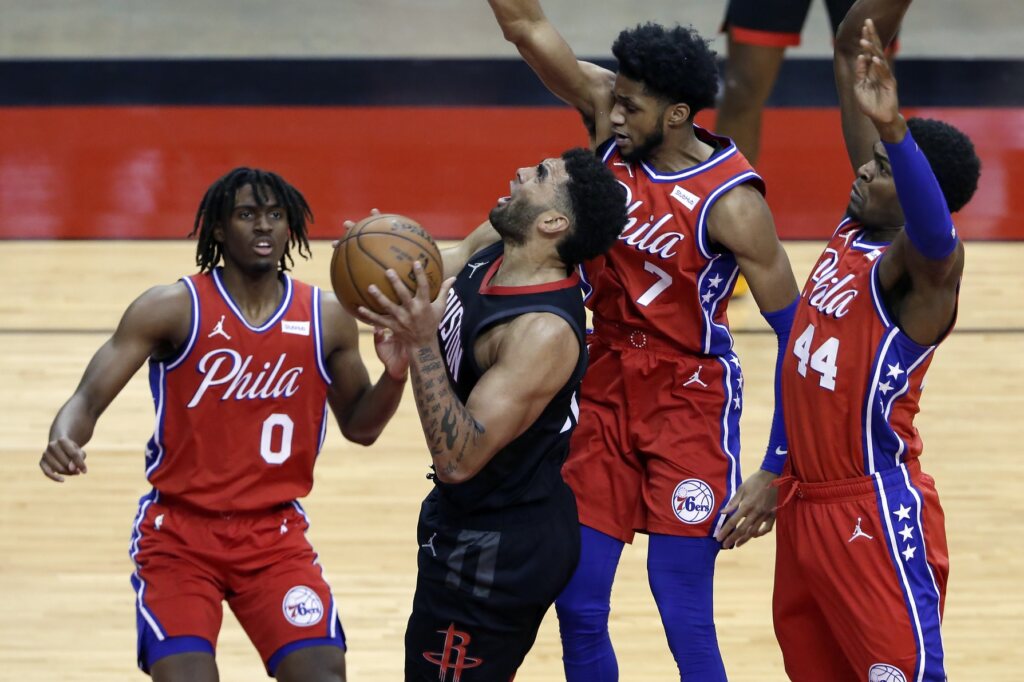 By RODNEY SHEPARD
After a career-high 36 minutes of play, Houston Rockets rookie and Rochester, New York native Anthony Lamb came off the bench to finish with 22 points, five rebounds, and two assists in a 135-115 loss to the Philadelphia 76ers in NBA action, Wednesday night.
Lamb netted four of his nine 3-point attempts and finished the game a perfect 4-of-4 from the free throw line. Overall the 6-foot-6 rookie shot 7-15 from the field and also contributed two assists and a steal. He is currently averaging 9.6 PPG over his last six games and holds a current 4.4 points per game average on the season.
In the two games this season where Lamb has played 30-plus minutes, he has finished with point totals of 22 and 21 points respectfully. His last 20-point output was back on April 24th when he scored 21 points in a loss to the Denver Nuggets after 31 minutes of action.
The 2016 Greece Athena Graduate will next be in action Saturday May 8th against the Utah Jazz.