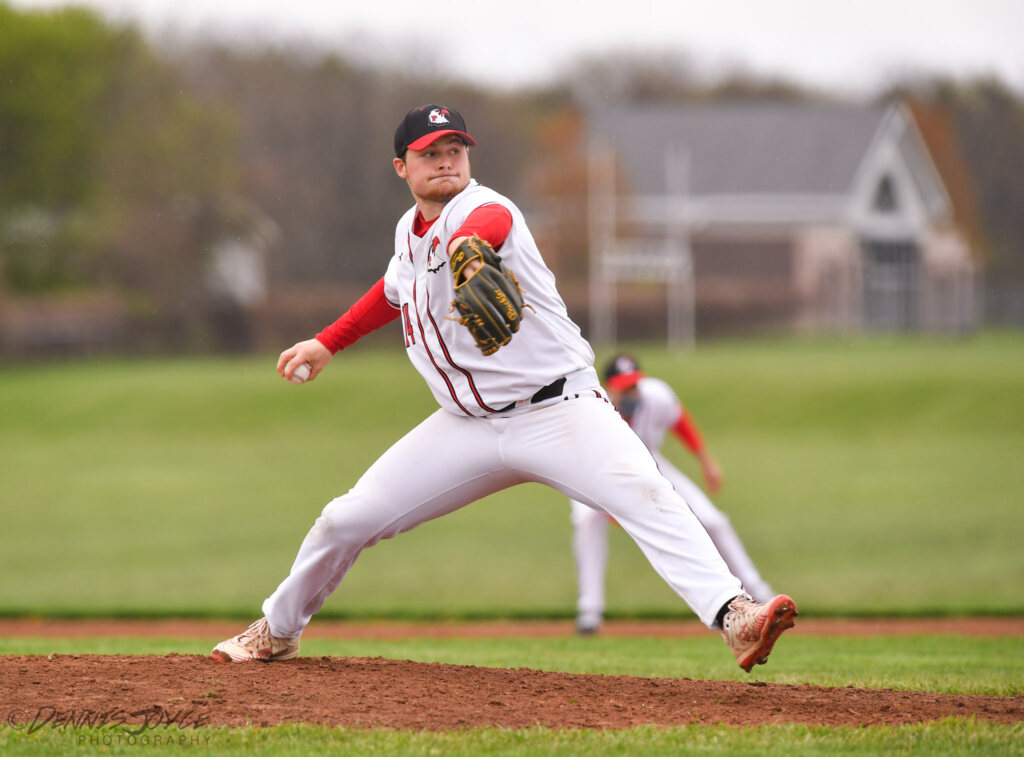 BASEBALL
HILTON (1-0) 6
RUSH-HENRIETTA (0-1) 4
Alert base running highlighted a three-run fifth inning as the Hilton High School baseball team came from behind for a road win over Rush-Henrietta, 6-4 on Monday afternoon. Pinch runner Jaden Rosario scored the go-ahead run on a wild pitch, but it was the combination of Luke Schofield and Jacob Soricone that tipped the scales for the Cadets. READ MORE.
SCHOOL OF THE ARTS/MONROE (1-0) 11
EDISON TECH/WILSON MAGNET/EARLY COLLEGE (0-1) 3
Abel Austin, Dale Janezic, Justin Rodriguez and Donald Smith all had two hits at the dish to lead School of the Arts/Monroe to a season-opening win. Austin, Janezic and Rodriguez all doubled, singled and stole a base. Rodriguez drew two walks and Austin one. Austin scored three runs, Janezic two and Rodriguez one. Smith tripled, singled and drove in two runs.
EAST (1-0) 11
VANGUARD/FRANKLIN/WORLD OF INQUIRY/NE DOUGLASS (0-1) 1
Sophomore pitcher Pedro Garcia whiffed seven batters in four scoreless innings to lead East in the season opener. Emille Diaz collected a pair of singles and an RBI at the dish. For Franklin, Nextah Vega drove in the team's lone run with an RBI single in the fifth inning.
BROCKPORT (1-1) 3
IRONDEQUOIT (1-0) 4 (8 INNINGS)
Joe Wintermute hit a game-winning single in the eighth inning to lift Irondequoit to a walk-off, season-opening victory. With the game knotted at three, Brian Tisa ignited the rally with a leadoff double and advanced to third on Sam Lessard's bunt single. After Paul Tuttle walked to load the bases with no outs, Wintermute cashed in with a first-pitch single to bring in Tisa. Lessard led the offense with two hits, including a two-run double in the fourth inning. Tisa scored a pair of runs. On the mound, Wintermute battled through five innings of three-run ball. Nick Calarco kept the game tied with three scoreless frames out of the bullpen. For Brockport, Devyn Scheidt tied the game with an RBI infield single as part of a three-run fifth inning. Tyler Henshaw fanned five batters in 3 1/3 innings.
Bonus coverage:Joey Wintermute with a walk-off single in the bottom of the 8th for the @WIEagles , 4-3 over @BCSDBlueDevils @pickinsplinters pic.twitter.com/UzCHiCNTDk

— Tim Irving (@Irvish5) May 3, 2021
PITTSFORD SUTHERLAND (1-0) 16
EASTRIDGE (0-2) 0
Ethan Hurwitz and William Klenk both drove in three runs as Pittsford Sutherland exploded for 16 runs and nine hits in the season opener. Hurwitz led with a pair of doubles and a walk. Klenk legged out an RBI infield single in the seventh inning. Jacob Fekete launched a two-run homer in the fourth inning and hustled for an infield single as well. Tyler Mullin, Maxwell Vorrasi and Jack Zawacki all collected an RBI. Nicholas Provenzale spun six shutout frames of one-hit ball and compiled 11 strikeouts on 91 pitches. The senior southpaw retired the last eight batters he faced and had a stretch in which he sent down six straight hitters. For Eastridge, Keenan Calenzo had the team's lone hit – a fourth-inning single.

PITTSFORD MENDON (1-0) 11
GREECE ARCADIA (0-1) 2
Cameron Blauvelt, Brendan Kane and Daniel Palumbo all drove in a pair of runs to lead Pittsford Mendon to a season-opening road victory. Blauvelt collected two singles, including one for an RBI, and a sacrifice fly. Kane notched a two-run single to cap off a five-run fourth inning in which the Vikings retook the lead. Palumbo had an RBI infield single in the same frame and added a run-scoring groundout in the fifth. Daniel Mariani had five strikeouts in four innings of work. For Greece Arcadia, Aidan Candelaria and Parker Drees both had a hit and an RBI. Candelaria put the Titans on the board with a third-inning RBI single and Drees tied the game at two with a run-scoring double in the fourth.
VIEW MORE DENNIS JOYCE PHOTOS HERE. 
FAIRPORT (0-1) 6
VICTOR (1-0) 7
Senior outfielder William Tehan collected three base knocks as Victor held on for the season-opening win. Ethan Behnke, Andrew Haugh and Ian Meeks all had a pair of hits. Both of Meeks' hits were doubles. Daniel Melendez and Benjamin Weingart both contributed a double. Christian Brown whiffed six hitters in 5 1/3 innings to earn the victory. Pierce Meghan locked down the save with five strikeouts of one-hit ball. For Fairport, Connor Sackett, Daniel Stoianovich and Matt Terzo all had a hit and an RBI.
WEBSTER SCHROEDER (1-0) 10
GATES-CHILI (1-1) 0
Michael Salina and Alexander Touloupas both had a pair of hits as Webster Schroeder accumulated 10 hits in a shutout season-opening win. Matthew Sanfilippo spun five hitless innings and struck out seven batters. For Gates-Chili, Ryan Kilner had the team's lone hit.
CHURCHVILLE-CHILI (0-1) 0
PENFIELD (1-0) 3
With scouts from seven Major League Baseball teams (Arizona Diamondbacks, Miami Marlins, New York Mets, New York Yankees, Oakland Athletics, Pittsburgh Pirates and Texas Rangers) in attendance, Gage Ziehl accumulated 13 strikeouts over six scoreless innings as Penfield won its season opener. After allowing a first-inning walk, the senior pitcher retired 11 consecutive batters. Ziehl accrued seven straight outs via strikeout as well. Overall, the senior right-hander only gave up two hits and a pair of walks and threw 89 pitches. Ziehl's pitches consistently measured between 92 and 94 miles per hour in velocity, including a high of 95. At the dish, the University of Miami commit drew two walks and scored one run. Robert Wing led the offense with a two-run single in his first varsity plate appearance in the opening inning. Peyton Pace added a sacrifice fly in the third inning. Dom Porto swiped two bags. Senior outfielder Matthew Mady contributed a pair of singles. Jack Josephson earned the save by retiring the side on eight pitches in the final frame. For Churchville-Chili, Alan Michael LeFrois and Cooper Romich both had a hit.
GREECE OLYMPIA/ODYSSEY (0-1) 2
WEBSTER THOMAS (1-0) 11
Colby Wilson collected three base knocks, including a triple, two RBI and two runs scored as Webster Thomas surged to a commanding 9-0 advantage after two innings for the victory. Garett Wilson followed up with two hits, including a double, two runs scored and an RBI. Mitchell Kelly and Greyson McDonnell each had a hit. Ian McNabb fanned nine batters in three innings.
EAST ROCHESTER (3-0) 13
LYONS (0-1) 1
Samuel Slater accumulated 11 strikeouts in four innings to lead East Rochester to its third consecutive victory to open the season.
GANANDA (0-1) 3
WILLIAMSON (2-0) 5
Matthew DeFisher ignited a four-run fifth inning with an RBI double as Williamson rallied for its second straight win to open the season. Trailing 3-1, Matthew Jackson and Austin Steurrys put together back-to-back singles to set up DeFisher's hit. DeFisher and Jackson scored the tying and go-ahead runs on an error. Alan Bouwens scored an insurance run on a dropped third strike. Overall, DeFisher finished with a pair of run-scoring doubles and a single. Jackson contributed two singles and struck out nine batter in five innings on the bump. For Gananda, Patrick Walsh doubled, singled, drove in a run on a fielder's choice and crossed the plate once. Lucas Ciprich compiled eight strikeouts in four innings. Samuel O'Neil fanned five batters in two frames.
NEWARK (2-0) 9
MIDLAKES (0-2) 1
Julius Teabout finished a triple shy of the cycle as Newark surged to an early 5-0 lead and won its second straight game to open the season. The senior utility man singled and scored in the opening inning, lined a solo homer in the third and doubled in the fourth. Overall, Teabout finished 3-of-5 at the dish. Junior catcher Preston Berrios hit a two-run single as part of a four-run third inning. Gabriel Carabello collected a pair of singles and crossed the plate on Jacob Stalker's RBI double. Joshua Scotti hurled six frames of one-run ball and whiffed eight batters on 83 pitches. The senior pitcher drew three walks and scored twice as well. For Midlakes, John DeBoover broke the shutout with a run-scoring double in the sixth inning. Anthony Cooper compiled seven strikeouts in five innings.
MARCUS WHITMAN (0-1) 2
HARLEY-ALLENDALE-COLUMBIA (1-0) 12 (6 INNINGS)
In his first career varsity start, Salvatore Timpani accumulated 18 strikeouts in a complete game effort to lead Harley-Allendale-Columbia. The only baserunners allowed were two hits and one walk. At the dish, Timpani led with three base knocks, three RBI and a pair of runs scored. Cai Rogers and Ben Friedberg both notched two hits and combined for five RBI. For Marcus Whitman, Noah Hildreth had the team's lone hit and RBI. Jon Ruthven scored both runs.
KESHEQUA (1-0) 3
GENESEO (0-1) 2
Adam Hunt swatted the go-ahead single in the sixth-inning as Keshequa escaped with a season-opening road win. Trey Learn ignited the rally with a leadoff walk and advanced to second base on a wild pitch. Hunt swung at the first pitch and hit the ball through the right side to score Learn. Aidan Wood struck out two of the four batters he faced in the final inning to secure the complete game win. Wood led with 14 strikeouts as he tossed 123 pitches. The senior pitcher retired the first nine batters he faced as well. Jacob Gibson led the offense with a double and an RBI single as part of a two-run fourth inning. For Geneseo, Ethan Bennett laced an RBI triple as the Blue Devils tied the game in the bottom of the fourth frame. Bennett added a single in the sixth inning as well.
LIVONIA (1-0) 10
WAYLAND-COHOCTON (0-2) 8 (6 INNINGS)
Alexander Minnehan went 2-of-2 with a triple, three RBI and two runs scored to lead Livonia in a rain-shortened and darkened contest. Luke Stewart collected a pair of base knocks and drove in three runs. Jack Kearney had three strikeouts in 3 2/3 frames.
BATH-HAVERLING (1-0) 5
LETCHWORTH (0-1) 1
Anthony Brotz, Jr. and Cayden Mattison both went 2-of-4 at the dish as Bath-Haverling won its season opener. Mattison swiped a pair of bases, scored two runs and had an RBI. Brotz legged out a triple and scored a run. On the mound, Brotz had four strikeouts in two innings of relief. Zach Musso struck out three batters in three frames.
DANSVILLE (1-0) 12
PERRY (0-1) 4
Nathan Lafaye and Reid Martin both collected a pair of base knocks and scored two runs to lead Dansville. Martin had an RBI. Shane Crandall produced a hit, an RBI and a run scored in three plate appearances. For Perry, Alexander Wright went 1-of-4 at the dish and crossed the plate twice.
C.G. FINNEY 1
NORTHSTAR 12
Sophomore Gage Wheaton struck out 15 batters over five and a third innings while going 2-for-3 at the plate to lead Northstar. Eighth grader Da'Vonn Stephens finished 2-for-2 in his first varsity game.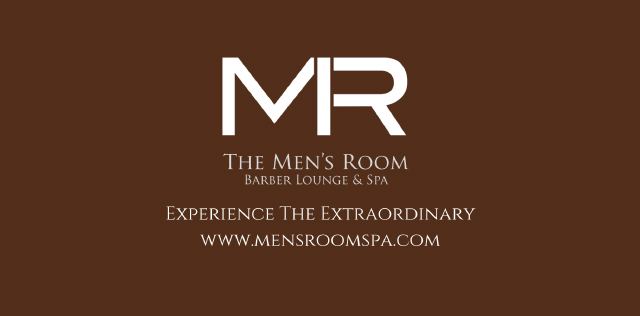 PALMYRA-MACEDON (2-0) 15
PENN YAN (1-1) 4
HORNELL (1-0) 11
AVON (0-1) 3
ANDOVER (0-1) 1
AVOCA/PRATTSBURGH (1-0) 12
BELFAST (0-1) 10
JASPER-TROUPSBURG (1-0) 15
RED JACKET (1-0) 18
NAPLES (0-1) 3
NORTH ROSE-WOLCOTT/RED CREEK (1-1) 5
MARION (0-1) 4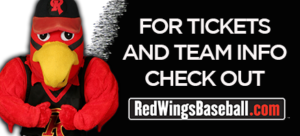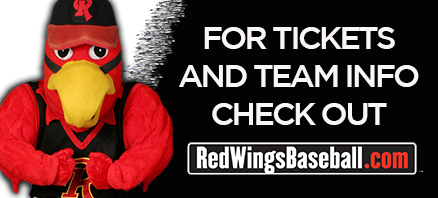 SOFTBALL
PERRY 9
DANSVILLE 10
Brooke Johnson hit the game-winning single in the bottom of the seventh inning to lift Dansville to the walk-off victory. Samantha Mackey, Taylor Mann and Sidney Stone all had a hit. Stone tripled and crossed the plate three times. Mackey scored two runs. Mann hit a double. On the mound, Saige Friedl tossed 6 1/3 innings and struck out four batters. For Perry, Lily Jaques compiled 10 strikeouts in a complete game effort. Elissa Uvenio finished a home run shy of the cycle and crossed the plate twice. Ally Chamberlain went 2-of-4 with three runs scored.
BISHOP KEARNEY 7
NORTHSTAR CHRISTIAN 0
LE ROY 8
WARSAW 0
GREECE OLYMPIA/ODYSSEY 0
SPENCERPORT 19
BATH-HAVERLING 3
LETCHWORTH 1
LIVONIA 0
WAYLAND-COHOCTON 28
BRADFORD/DUNDEE 9
AVOCA/PRATTSBURGH 3
PENN YAN 15
PALMYRA-MACEDON 9
MIDLAKES 8
NEWARK 15
CANANDAIGUA 2
IRONDEQUOIT 21
BROCKPORT 16
GREECE ARCADIA 17
VICTOR 19
RUSH-HENRIETTA 4
BATAVIA 19
GREECE ATHENA 2
Freshman Giana Mruczek struck out 12 and hurled a no-hitter.
BRIGHTON 14
PENFIELD 1
HONEOYE FALLS-LIMA 11
EASTRIDGE 4
WATERLOO 11
MYNDERSE 13
To report scores, please email photos of that night's scorebook pages to scores.pickinsplinters@gmail.com.