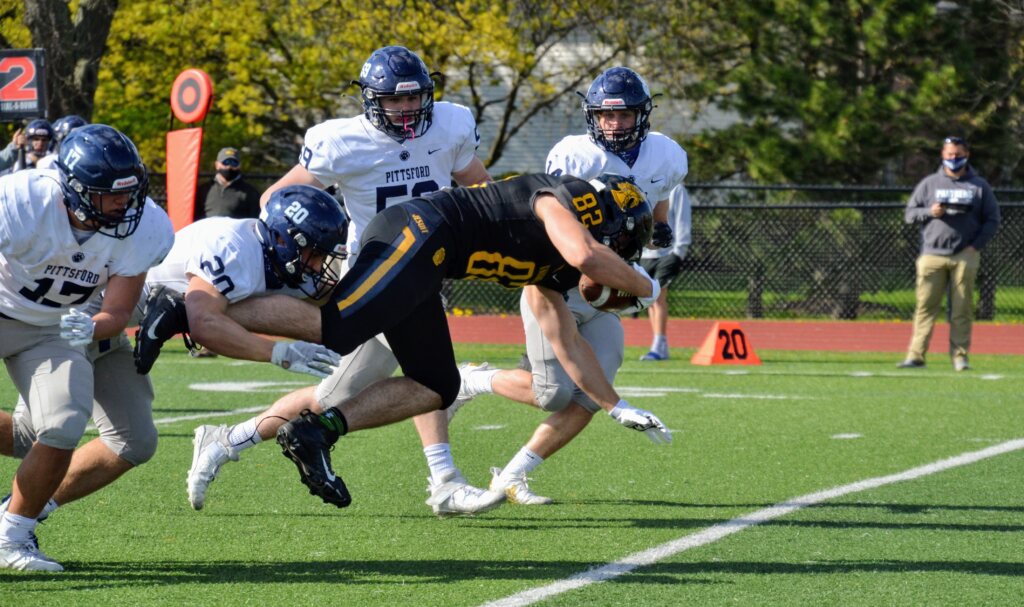 By CHUCKIE MAGGIO
They play with heavy hearts and a weighty sense of purpose in accomplishing this feat, just a game away from adding another football championship to the school record books.
McQuaid Jesuit's senior-laden football team is playing for the glory and satisfaction of a title, of course, but it's also playing for beloved late assistant Gary Parisi. Parisi, who was the Knights' quality control and offensive line coach, died March 24 at age 61.
The Knights have dedicated this season to the man who cared so much for his players that he coached from his car with a headset five days before his passing. On Sunday they extended the campaign another six days, defeating Pittsford 24-0 to advance to the Class AA final next Saturday against Victor. After improving to 7-0, they will host that title game.
McQuaid, senior wide receiver and defensive back Sam Perozzi remarked, has won displaying the values Parisi instilled.
"He really taught us to play for each other," Perozzi said, "and really treat everyone on the field with respect, playing together… his message is going to carry us far."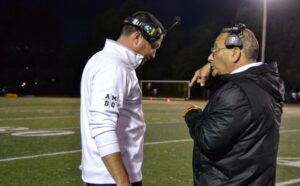 Perozzi shined on both sides of the ball Sunday, recording the longest scoring play of the game with a 95-yard catch and run to push McQuaid's lead to 14-0 six minutes into the game. Perozzi, who also made a drive-extending catch that preceded quarterback Joe Cairns's rushing touchdown before half, took advantage of his defender's slip and didn't look back before crossing the goal line.
"I'm just thinking, 'Get to the end zone,'" Perozzi recalled. "I want to get on the board for our team, put some points up and just do everything to help the team get a win… every play counts."
That philosophy, every play counting, was behind the strategy at the end of the first half. McQuaid had forced four three-and-outs in Pittsford's first five possessions, and head coach Bobby Bates formulated his end-of-half strategy accordingly. Using timeouts between each stop, McQuaid had nearly 90 seconds to score and carry a three-score advantage into the break.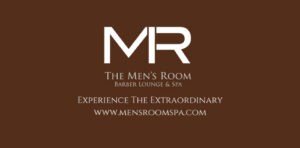 The Knights only used about a minute of the allotted time as Cairns, who called his own number for the first score of the game, rushed for another touchdown with 35 seconds to spare. Including a Nick Wood field goal the previous possession, McQuaid scored 10 points in 66 seconds of game action.
"That was a huge momentum shift, certainly," Bates said. "We managed the game really well in that last part and got 10 points out of it."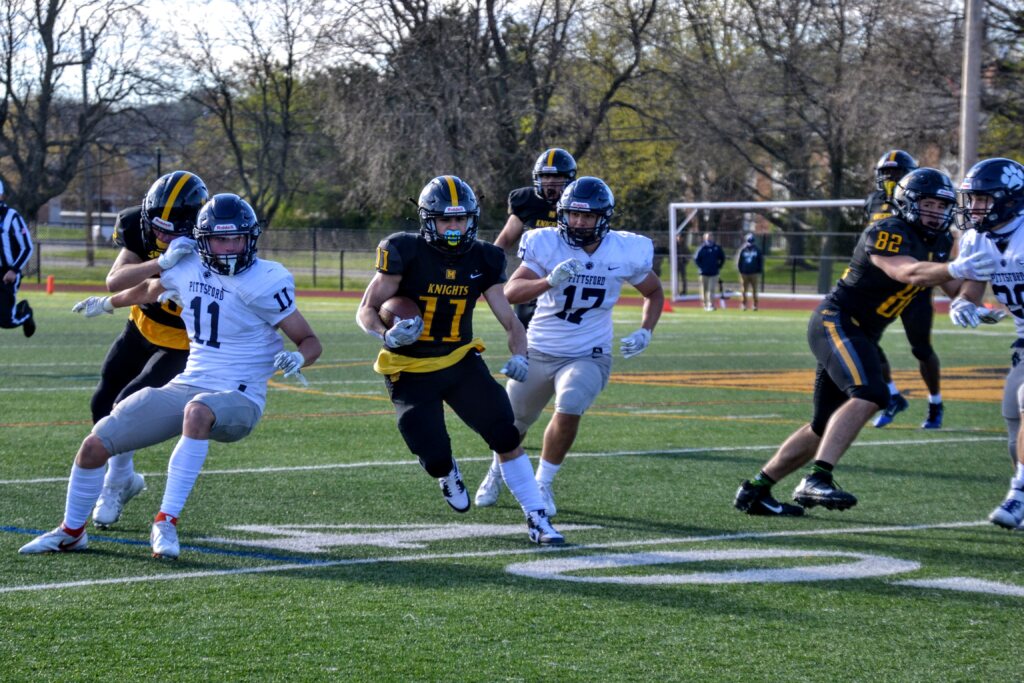 Jack Miller ground his way to 171 yards on 27 carries, powering a running game that gained 200 of McQuaid's 330 offensive yards. Cairns completed six passes for 130 yards.
The Knights had scored 98 points over their last two victories but didn't overpower the proficient Panthers defense, committing two giveaways and going scoreless the entire second half.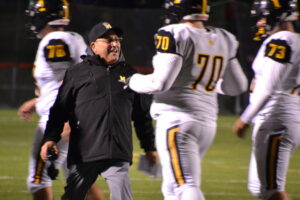 "It was a little bit of a different scheme today than we're used to," Bates acknowledged.
Bates complimented Pittsford defensive coordinator Steve Marriott for giving the Knights problems "every year." Absent the long Perozzi play, Pittsford was competitive again defensively, sacking Cairns twice and coming away with an interception and fumble recovery.
McQuaid's defense needed to be stout to match, and led by Jacob Kimbrew's eight tackles, the Knights attained their second shutout of the season. James Doerr and Luke Pecora made seven stops apiece, while Perozzi intercepted a pass late to help preserve the shutout.
"Those guys are just awesome kids and awesome players, and they work really well together," Bates noted. "They're very dialed in to what's going on on the defense, the whole scheme. They know what everybody's doing, so it helps them become better players. We've got some really, really great kids who love playing the game of football."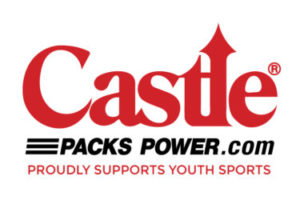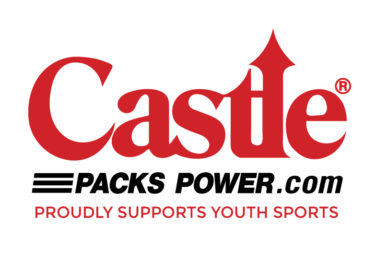 The Knights have an opportunity to win a second consecutive Class AA championship after previously waiting 41 years between titles. Bates described a "Monday through Friday effort" to prepare for the 7-0 Victor Blue Devils, who defeated Hilton 55-7 earlier in the afternoon.
And as McQuaid hopes to add another brick to the trophy case, the memory of their late coach and teacher will serve as added motivation to practice and play hard.
"Coach Parisi was never afraid to say I love you, and he instilled that in all of us to never be afraid to show emotion, on and off the field," Perozzi shared.
"I think it weighs a lot on all of our hearts," Bates said. "And I think it's certainly in the back of every kid's mind when they walk on the field here."