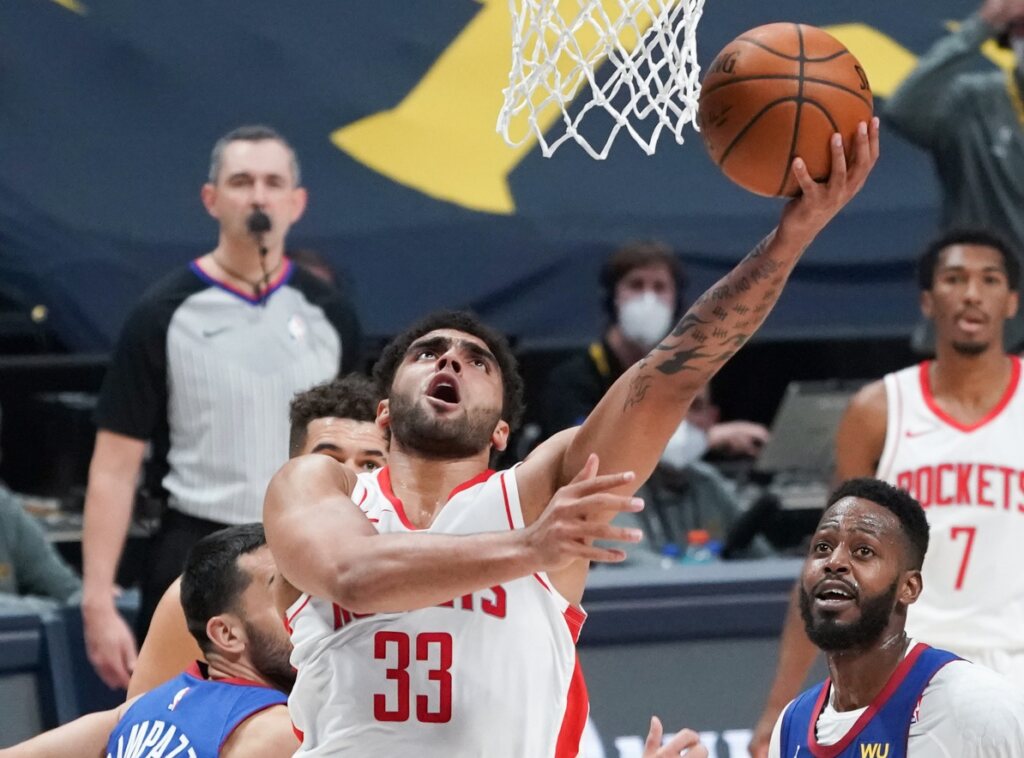 Anthony Lamb (Greece Athena) finished with 21 points in a 129-116 Houston Rockets loss to Denver, Saturday night in NBA action.
Lamb connected on 8-of-14 shots from the floor in 31 minutes of action of the bench. The 6-foot-6 forward hit a team-high four 3-pointers in the contest on nine attempts from long range. He also recorded a rebound and an assist.
The double-digit minutes were the first of such an occurrence in the month of April for the former University of Vermont star.
Houston called up Lamb from the G-League in early March. He averaged 20.2 minutes per game over five games from March 11th to March 17th.
Lamb's previous single-game high was nine points against Golden State on March 17th.