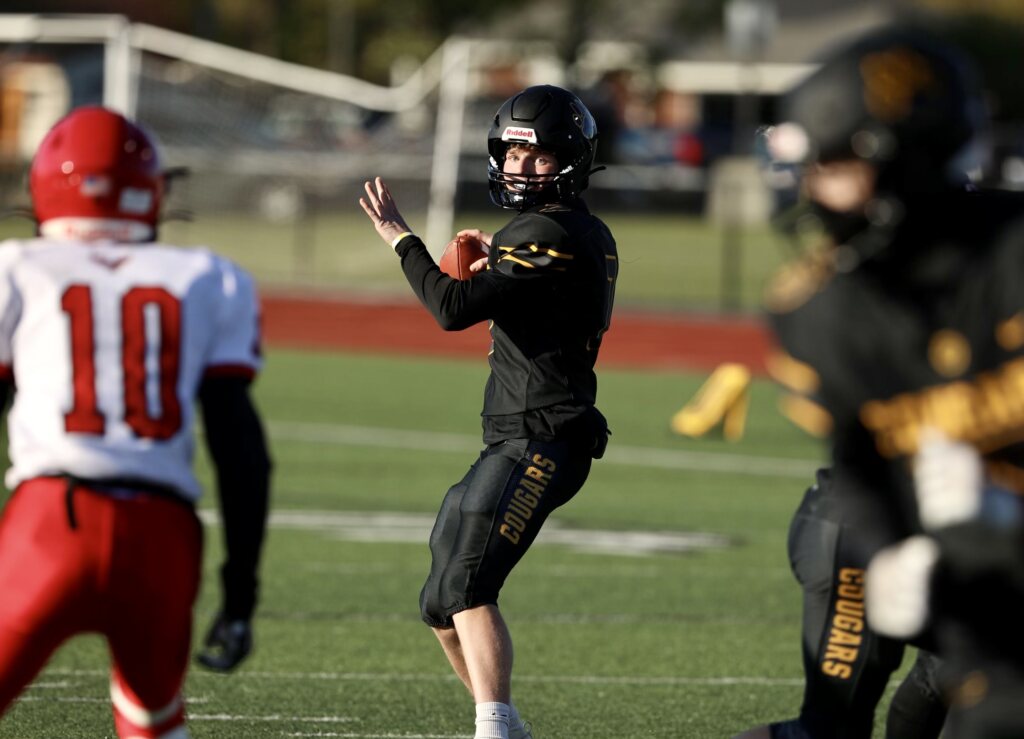 HONEOYE FALLS, N.Y. — A consistent wind out of the west blew across James Dollard Field during Sunday evening's Section V Class B semifinal.
Mix in the occasional gust and the conditions should have limited the passing attack of any high school football team.
Any team except one commandeered by Reece Joint.
Joint threw for two touchdowns and ran for another as Honeoye Falls-Lima (HF-L) jumped to a 27-0 halftime lead on its way to a 40-7 victory over Palmyra-Macedon.
"We made a statement early and then didn't let off the gas," the senior signal caller said. "We're just hungry. We're not satisfied now just because we made it to the finals. We want to win it."
After HF-L's defense stopped Pal-Mac on the game's first drive, the Cougars went 74 yards on seven plays. Joint hit teammate Colton Green for back-to-back receptions of 10 and 30 yards. The second catch set up Jacob Derby who scored from 20 yards out.
HF-L eventually scored on its first three drives and four of five in the first half.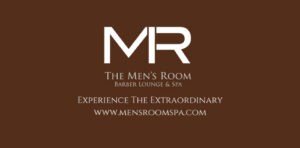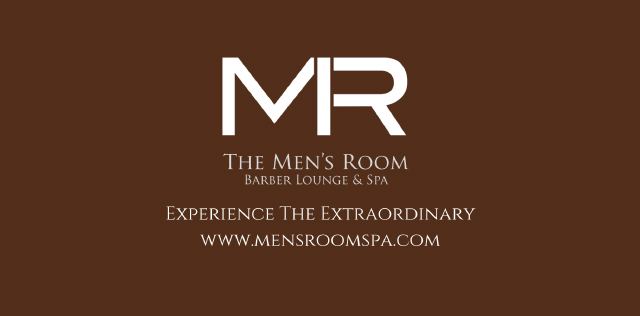 "We talk about all week just getting out to a hot start and a fast start," HF-L head coach John Russ said. "We really stressed getting into the end zone. In practice, we ran 11-on-O, but it was almost a two-minute drill. We wanted to make sure that we understood the sense of urgency that we wanted to have. Getting out to a quick start was really something that we worked on all week."
Jacob Derby caps a 7-play drive with a TD from 20 yards out. 2-pt. conversion is no good. @HFLCSDAthletics 6-0 pic.twitter.com/vSa9NY29Cp

— Paul Gotham (@PickinSplinters) April 25, 2021
On their next possession, the Cougars took over on Pal-Mac's 10-yard line. Joint needed just one play to hit Nolan Smith for the Cougars second touchdown of the night.
"We were watching the film from last game," Joint said referring to HF-L's victory over Pal-Mac earlier in the month. "I noticed that on the one corner (route) that we run, that he's wide open. I told him (Nolan) before the game on that play I'm going to be looking at you. It was wide open."
Reece Joint hits Nolan Smith @HFLCSDAthletics 13-0 pic.twitter.com/CxhvIHQVED

— Paul Gotham (@PickinSplinters) April 25, 2021
Joint made it a 19-0 game when scampered into the end zone from 22 yards out. Then he capped a five-play, 50-yard drive with a 33-yard hook-up with Green. After a 2-point conversion from Derby, HF-L had its four-score halftime advantage.

"The coaches did a great job preparing us," Joint said. "We knew exactly what to do."
HF-L started the second half at its own 49-yard line after recovering an onside kick attempt from the Red Raiders. Joint needed six plays before lofting a ball to Smith who caught it just inside the right corner pylon.
"Coach (Dan) Hoyt said throw it up to Nolan. Let him make a play on it, and that's exactly what I did. He's one of the best receivers in Section V."
On fourth and four from the 10, @HFLCSDAthletics gets the sack. pic.twitter.com/LGMSLecZRl

— Paul Gotham (@PickinSplinters) April 25, 2021
HF-L led 33-0 with 7:57 remaining in the third quarter. Joint's night was done. He had completed 11-of-16 passes for 154 yards.
"Reece has done this since he was a JV player," Russ said. "It's to the point where us coaches we just look at each other. We don't say anything. We just look and our eyebrows go up like holy cow. Especially in this wind to throw on point like that is special.
"If you watched warm-ups, we didn't look as good as we did in the game. That's Reece. Reece is a gamer."
Sam Wizeman scored Pal-Mac's lone touchdown on a 68-yard run with 3:53 remaining in the game.
JT Killenbec added a touchdown on a 52-yard run for the final score.
HF-L hosts Batavia next Saturday in the Class B championship game.