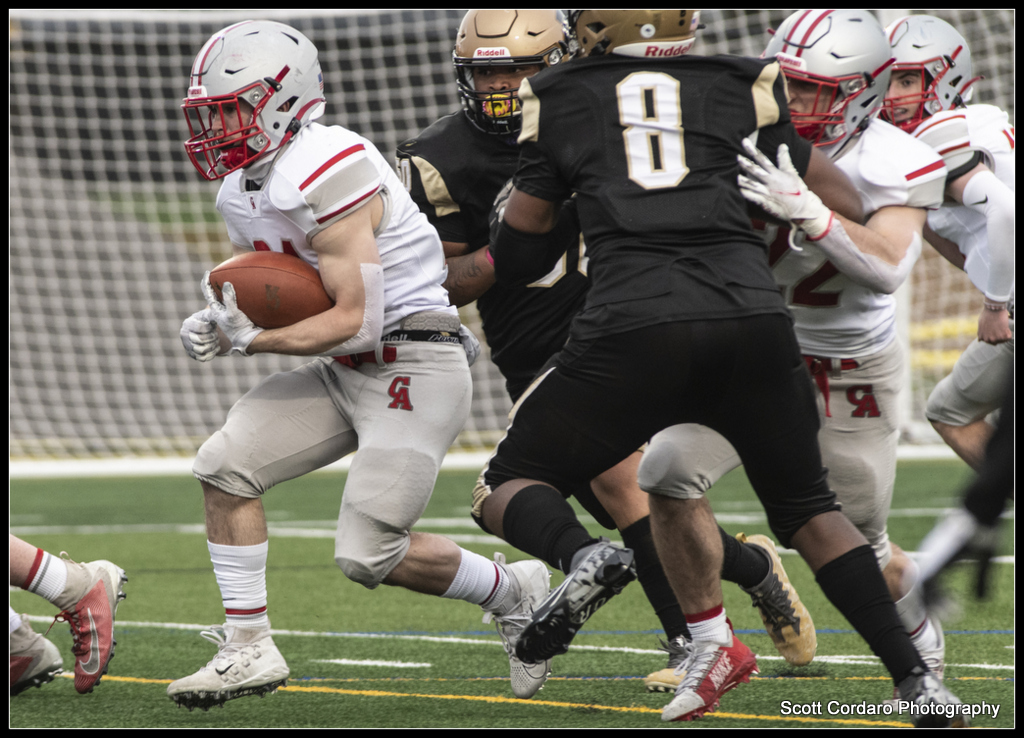 CANANDAIGUA, N.Y. — For the first time in this COVID-shortened season, Jeff Welch's Canandaigua football team found itself on the wrong side of the score.
The Braves regrouped on defense while turning to their best offensive threat and set up a rematch in the Class A final.
Dom Comella rushed for 272 yards to lead Canandaigua past Spencerport, 29-10 in Section V Class A semifinal action.
"It was an opportunity to say 'Hey, we have not been in this position,' " Welch said of the early deficit. " 'How are we going to respond?' Luckily, they showed their character and responded as I expected."
Trailing 7-3 late in the second quarter, the Braves launched an eight-play, 90-yard drive with Comella scampering for 28 yards on first play from scrimmage.
"We needed something to get the momentum switched over," the senior running back said. "That touchdown gave us the lead and gave us all of our energy back."
VIEW MORE SCOTT CORDARO PHOTOS HERE.
Six more runs from Comella gave the Braves first down on the Spencerport 28 yard-line. Juniors Brian Boldrin and Jaxon Grant connected on a play-action pass to give the Braves a 10-7 lead heading into halftime.
"We were getting five, six, 10 yards a play," Welch noted. "You got to have a big play once in a while against that team just to kinda keep one step ahead of them."
The Braves then took the second half kickoff and went 66 yards in six plays – all rushes from Comella including a 54-yard run. He scored from three yards out for a 17-7 advantage. He capped the third quarter with a score from the four-yard line for a 24-10 lead.
Canandaigua goes 66 yds in 6 plays all carries by Dom Comella including a 54-yard rush. Braves 17-7. pic.twitter.com/SyEDWgc9Aa

— Paul Gotham (@PickinSplinters) April 25, 2021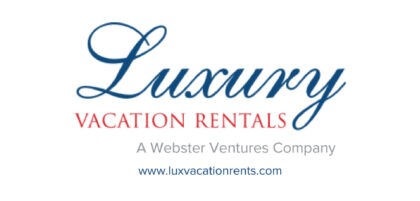 "Spencerport was playing the deep ball pretty well," Comella said. "We were having success running up the middle, so that's what we just stuck to.
"When we ran left when we had (offensive linemen) Dan Coffee or Nick Herbst pulling up through. We found a lot of success running that way."
Using its Double-Wing offense, Spencerport went 77 yards in five plays on the game's opening possession. Connor Mesh put bookends on the 77-yard drive with runs of 19 and 46 yards. Less than three minutes had elapsed and the Rangers led 7-0.
"Every year, the first series is always the most difficult," Welch said of facing Spencerport's offense. "You're running it against a scout team for a week and then you go up against the real thing with good players. That's a good football team. They brought it to us."
Spencerport had a chance to add to its lead after Cameron Mesh stopped Canandaigua's first drive with an interception.
Welch's defense was up to the task.
"You're going to experience adversity," Welch said. "More than what we have. Kids responded.
"You need the experience to really find out what kind of team you are."

Spencerport still led 7-3 when it took possession on its own 33-yard line midway through the second quarter. Jacob Zimmerman gained 12 yards on the first play of the drive. Khalize Beamon and Connor Mesh followed with runs of five and four yards to set up a third-and-one. A false start penalty set the Rangers back five yards, and they did not convert on the following play.
"If we had been able to convert that third and one," Spencerport head coach John Dowd said. "We might have made it 10-3 or 14-3. That kinda killed us.
"We really needed to continue moving the ball early in the game. You could see the momentum. It was really a momentum thing. As the game went on, they just grew stronger and we weren't able to keep it going."
After the touchdown on the game's first drive, Canandaigua limited Spencerport to a field goal with 3:30 remaining in the third quarter. Of their final six drives, the Rangers moved the ball inside Canandaigua's 30-yard line just once.
"Really, it's personnel," Welch said of his defense's ability to recover from the opening touchdown. "The kids have to win their matchup, their individual matchups. We just line them up and those kids play."
Comella finished with 43 carries on the night. He also made one catch for 12 yards. In Canandaigua's regular season finale earlier in the week, the senior rushed for 156 yards on 17 carries. He scored five touchdowns including an 80-yard kickoff return. The 5-foot-8 running back has 12 touchdowns on the season.
Canandaigua had 16 rushing first downs Saturday's game.
Boldrin completed 5-of-9 passes for 77 yards.
Canandaigua will host East in Friday's Class A final. The two teams met in the 2019 championship game.