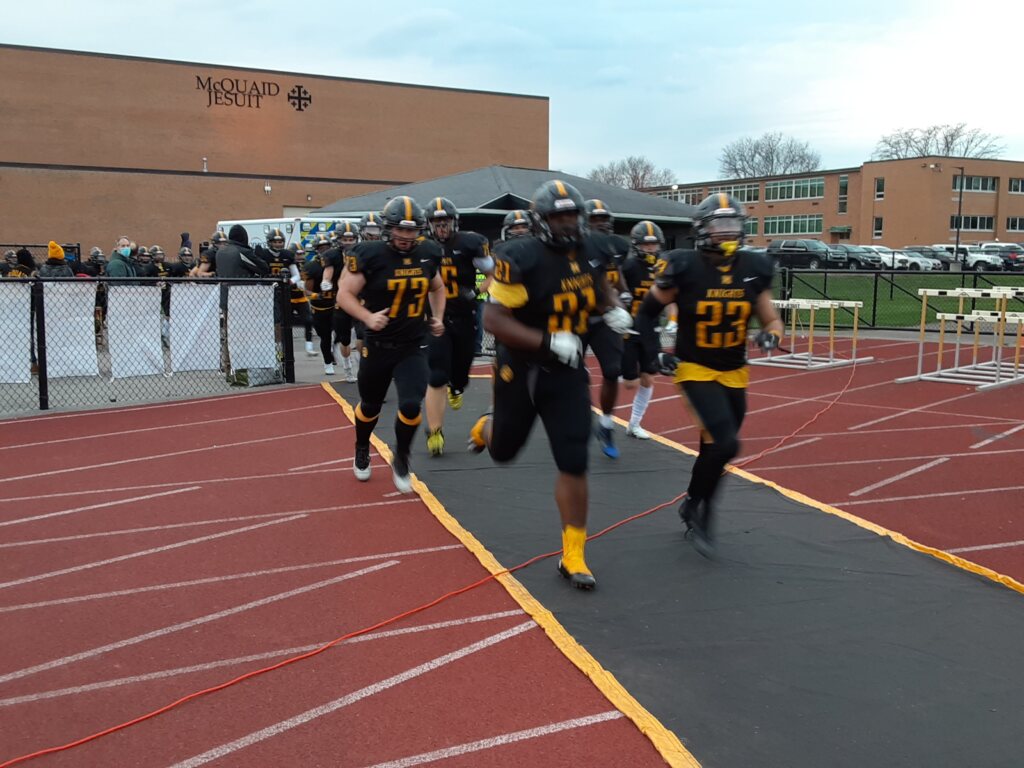 By TIM IRVING
Senior quarterback Joe Cairns completed 16-of-22 passes for 156 yards and four touchdowns as defending Class AA Champion McQuaid earned the number one seed for Sectionals with a 35-8 victory over Rush-Henrietta.
The Knights will be the number one seed and host Pittsford in the Class AA semifinals on Sunday.
Senior running back Jack Miller added 147 yards rushing on 22 carries for McQuaid.
The Knights took advantage of two 15-yard penalties against the Royal Comets late in the first quarter with Cairns hitting Luke Pecora with a swing pass to the left for a seven-yard touchdown.
Rush-Henrietta had a strong start to the second quarter behind running back Jayden Scott but the drive stalled in the red zone. McQuaid marched back down the field and Miller scored on an 18-yard run and a 14-0 advantage.
The Knights forced the R-H offense into a three and out, Cairns hit Jack Beauchamp on an 11-yard swing pass and the lead was 21-0 at halftime.
"Our guys settled in pretty good, got things rolling, made some adjustments, we were ready to roll, " McQuaid head coach Bobby Bates said.
The Knights continued the roll in the third quarter. Miller's running set up Cairns over the top to Pecora for 23 yards and the 28-0 lead.
Xander Rita then intercepted a pass, setting up Cairns to Beauchamp again and a 35-0 lead.
"We've been playing together forever, " said Cairns of Beauchamp and Pecora. "My job is just basically, get them the ball in space and it's really, just toss it out there."
The Royal Comets got on the board with just over four minutes left when Jamari Johnson hit Geshaun Gibson from 15 yards out and the pair made the two-point conversion as well.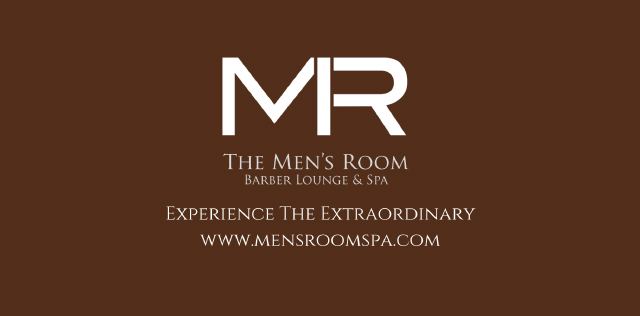 Miller spent most of last season backing up Andrew Passero but the small amount of experience has paid dividends this season.
Bates says, "He's a workhorse. He just gets out there and grinds it out."
While they have a Sectional block from last season, they have a chance to win this season at home.
"We worked hard to go 6-0 but it's a new season. From now on, seeding doesn't matter it's just go out and get a win," said Cairns.