By CHUCKIE MAGGIO
Fairport's opening drive went satisfactorily enough, a six-play, two-minute charge capped by a Joe Giggie touchdown.
McQuaid took that score personally.
The Knights scored 56 unanswered points in less than 25 minutes of game time, tallying points in all three phases, and defeated the Red Raiders 63-14. McQuaid improved to 5-0, while Fairport's record dropped to 1-4.
The Knights' counterattack on their first drive was more deliberate, setting the tone for a convincing victory. Joe Cairns completed passes to Jack Miller and Luke Pecora while Kendal Burno converted a goal line carry and McQuaid took a 7-6 lead, never to trail again.
Parris Smiley keyed the Knights' surge on the next play from scrimmage, intercepting Braden Consaul's pass and returning it. A brief 12 seconds elapsed between McQuaid touchdowns.
"Fairport did a really nice job of working the ball down the field, and they have a very strong run game. They have a very strong offensive line with a couple great running backs and lead blockers there," head coach Bobby Bates acknowledged of the Fairport touchdown. "And they punched us in the mouth right off the bat. All the credit to them on that."
Cairns threw for three scores, connecting with Jack Beauchamp twice before firing to Smiley in the end zone with two seconds remaining in the first half, and ran for another.
The Knights intercepted three passes and scooped up a fumble to abruptly end another Red Raider drive. By the time Giggi bookended Fairport's scoring ledger with a touchdown at the 5:32 mark of the third quarter, McQuaid had posted 56 points.
"The defense is doing a great job week in and week out," Bates remarked. "Our defensive coaches do a tremendous job of getting our guys prepared for each week and the kids are just, they're playing well right now on it."
McQuaid scored in the air, on the ground and on defense, but the Knights completed the offense-defense-special teams trifecta when Xaye Collier ran back the opening kickoff of the second half.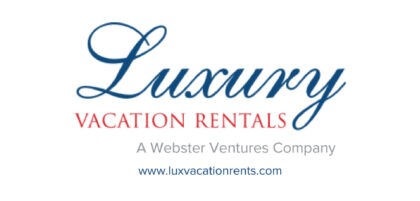 Miller and Sean Oberlies also rushed for touchdowns. Miller gained 93 rushing yards, while Beauchamp had 54 yards receiving. Cairns completed six of his nine passes. Jacob Kimbrew's seven tackles paced the defense. 
"Just a great team win all over the place," Bates assessed. "Everybody was doing their job and everybody was hungry, for sure. We were very hungry coming into this game, with a 'refuse to lose' mentality. That was the motto going into this whole week."
And that motto will carry into preparation for next Tuesday's home game against Rush-Henrietta, including a pointed Thursday film session. 
"We just said to those guys, our guys better have some thick skin because we're gonna get on you about that first drive for sure," Bates said. "I'm really proud of how the guys responded after that."