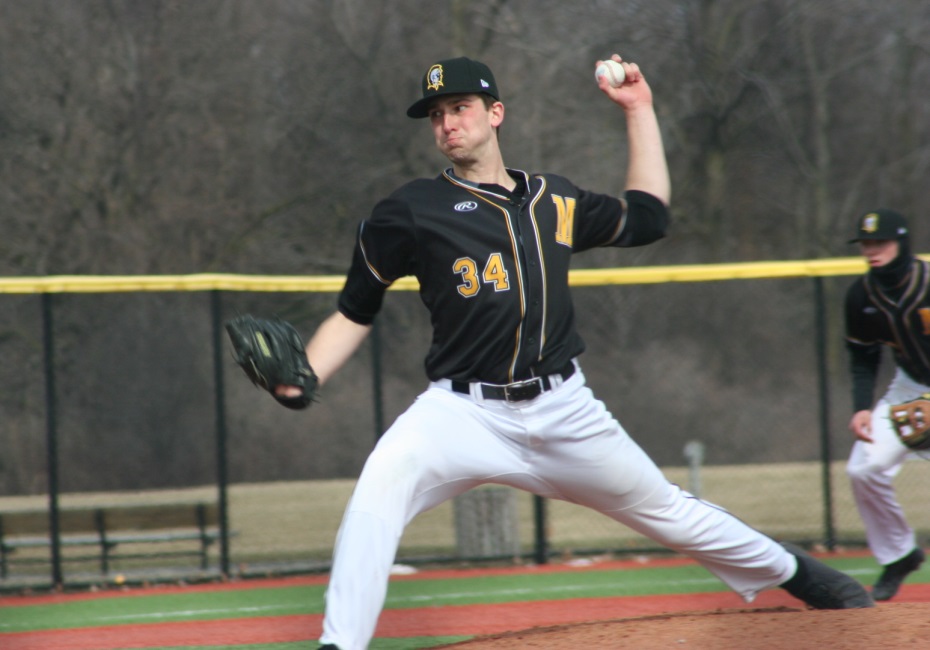 By PAUL GOTHAM
Liam Devine (Guelph, ON/JohnF. Ross) allowed four runs on six hits and four walks over 8.1 innings to pick up his first win in a 7-4 St. Bonaventure University victory over Fordham on Friday, April 9th.
Devine struck out seven of the 32 batters faced in the outing. He threw 110 pitches, 70 for strikes. The former Monroe CC Tribune retired 10 of the first 11 batters he faced before surrendering four one-out hits in the fourth. The left-hander allowed one batter past first from the fifth through the eighth innings.
Donovan Moffat (McQuaid Jesuit) worked a third of an inning to pick up the save.
Jackson DeJohn (Irondequoit) walked and drove in a run in the win.
Fordham is predicted to finish second in the Atlantic 10.
Read the complete article about Friday's doubleheader here.
Devine made 19 appearances (17 out of the bullpen) for the 2019 Tribunes which advanced to the NJCAA World Series. He struck out 49 and walked 14 over 38.2 innings of work.
In 2020, Devine was slated to be the Tribunes top arm before COVID-19 cut the spring season short after 12 games. Devine had made three starts and struck out 19 in 16 innings of work.
Monroe CC swept Genesee CC over the weekend to run it win streak to 10. Read more here.