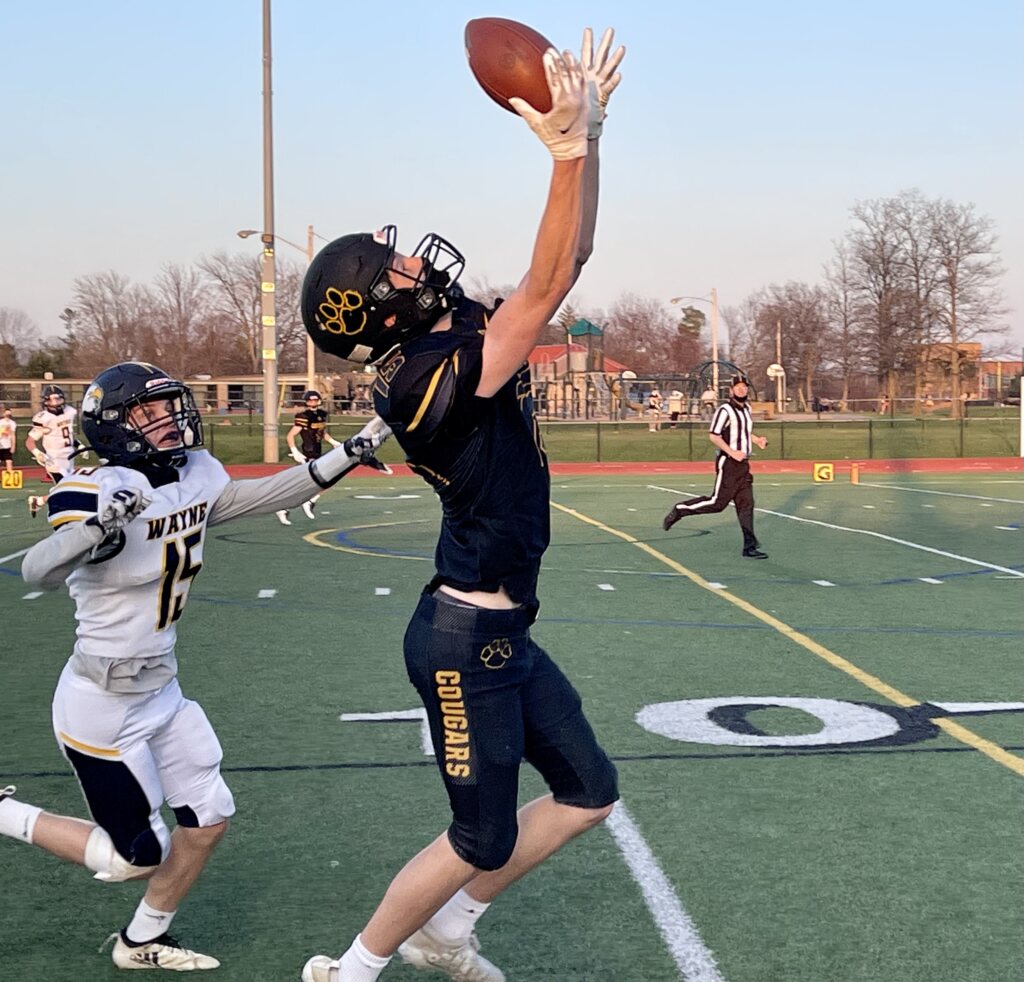 By PAUL GOTHAM
HONEOYE FALLS, N.Y. — Credit the Honeoye Falls-Lima football team with the ability to adapt. When a COVID pause put team in-person activities on hold for nearly seven days, head coach John Russ and his staff went virtual.
The Cougars responded Thursday night by taking the opening kickoff 65 yards in seven plays for a touchdown. They had all the points needed for a win.
But there was more scoring…plenty of scoring.
Reece Joint threw for four touchdowns and rushed for another as HF-L breezed to a 41-0 victory over Wayne.
Reece Joint to Patrick Lustyk 9 yards. Touchdown. 7 plays 65 yards @HFLfball 7 @WayneEaglesFB 0 pic.twitter.com/sYe6eQOn17

— Paul Gotham (@PickinSplinters) April 8, 2021
"I'm glad the guys bounced back," Russ said. "We have a lot of veteran leadership. Watching these guys respond the way they did, I'm not surprised."
Joint connected with Patrick Lustyk on a nine-yard strike for the game's first touchdown. After an interception in the end zone ended HF-L's next drive, the Cougars needed just four plays to go 53 yards before Jacob Derby scored from six yards out.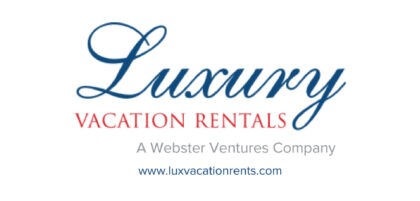 "We set up the run with the pass," Russ explained. "We like to throw the ball. It helps Jacob Derby out. It helps our offensive line because it keeps the defensive line honest."
In all, HF-L scored five of the eight times they touched the ball in the first half.
HF-L PA extraordinaire Pat Fahey on the call for this one. Cougars 21-0 pic.twitter.com/dBKxwj81Ri

— Paul Gotham (@PickinSplinters) April 8, 2021
Joint and Lustyk combined for a 51-yard score. Then the senior signal caller hit Mason Wanzenreid for another score before finding Lustyk again from 10 yards out to take a 34-0 lead into halftime.
Fumble on the kickoff. HF-L takes over on the Wayne 25. 3 plays later, Reece Joint to Patrick Lustyk. Cougars 34-0. pic.twitter.com/UJGrie1vK4

— Paul Gotham (@PickinSplinters) April 9, 2021
Joint finished the night with 243 yards through the air on 12-of-19 passing.
"He's our spark plug," Russ noted. "We ride with Reece. He can sling it, and obviously he runs the ball a little bit too.
"Reece can throw the ball a mile. He can scramble. He can roll out, throw on the run and make athletic plays. When we go, it's because of him."
Reece. Joint. HF-L 41-0 going to the 4th quarter pic.twitter.com/ttT6iw8H4I

— Paul Gotham (@PickinSplinters) April 9, 2021
And the HF-L defense allowed Wayne inside the red zone just one time through the first three quarters.
"All year our defense has been fantastic," Russ said. "To watch those kids fly around and make plays, they're being fundamentally sound.
"They're being coached up like crazy. I have a great defensive staff that teaches the kids the fundamentals and start there. They gain confidence. They play faster. It's a lot of fun to watch them play defense right now."
HF-L stopped Wayne's first two drives on three-and-outs before forcing a fumble at the 15-yard line on the next drive. The Cougars went on to hold Wayne to four first downs in the first half.
Russ pointed to the play of junior linebacker Zachary Meacham as a key to his squad's defensive effort.
"He's a big strong kid. He understands his reads and where to go. He reacts much quicker than he did even in week one. When he starts flying around, it elevates everybody else's game."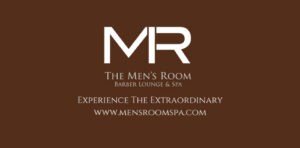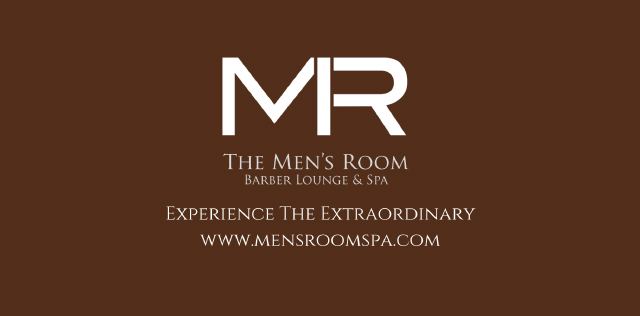 Russ and his staff ran a three-hour practice on Wednesday. This coming after a seven-day layoff.
"We did a lot of zoom meeting with the kids," Russ said. "Fortunately, in 2021 you can share your screen with kids virtually, so we showed them film on Hudl. We prepared mentally for the game tonight."
The look off from Reece Joint. Mason Wanzenreid on the receiving end. PAT is no good. HF-L 27-0 pic.twitter.com/lPPXnT66ZO

— Paul Gotham (@PickinSplinters) April 8, 2021
Derby rushed for 71 yards on 13 carries. Lustyk made four catches for 111 yards and three touchdowns.
Alex Garrow had the interception for Wayne on HF-L's second drive.
Alex Garrow gets the pick in the end zone and Wayne takes it over on its five-yard line. pic.twitter.com/n12yJ06qp9

— Paul Gotham (@PickinSplinters) April 8, 2021
HF-L (3-0) hosts Palmyra-Macedon next Wednesday for a 7 p.m. kickoff. Wayne (2-2) plays Geneva at East Rochester. That game is also 7 p.m. start on Wednesday.