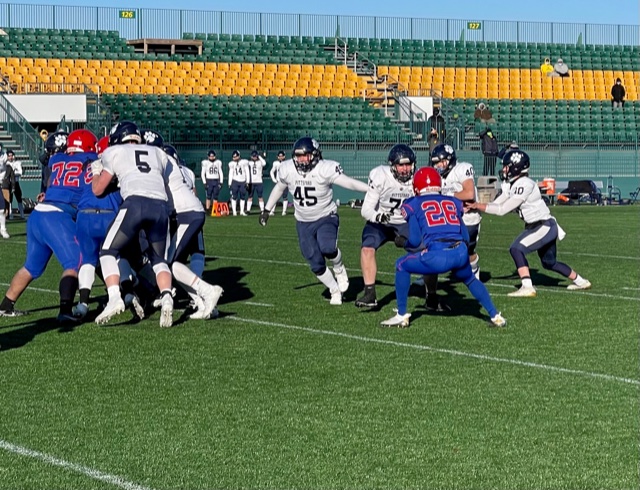 By PAUL GOTHAM
ROCHESTER, N.Y. — A 77-yard pass play for a touchdown midway through the second quarter was called back because of a penalty.
That was about all that could slow the Pittsford Panthers football team on Friday.
Dan Lawther rushed for 36 yards and threw for 92 including a pair of touchdowns while a trio of running backs compiled 150 yards on the ground as Pittsford won its second straight game with a 41-0 victory over  Monroe High.
Lawther completed 6-of-7 passes on the night. The senior quarterback connected with Brennan Smith on a three-yard touchdown pass for a 14-0 Pittsford lead early in the second quarter.
Dan Lawther connects with Jackson Green for a first down. pic.twitter.com/FxnU3FWXMQ

— Paul Gotham (@PickinSplinters) April 2, 2021
"We can put the ball in the air more," Pittsford head coach Keith Molinich said of quarterback. "But he did what he needed to do tonight."
Dan Lawther rolls right and finds Brennan Smith in the end zone. 2 pt. conversion is good. @PCSDAthletics 14 Monroe 0 pic.twitter.com/vAKex1Ls8r

— Paul Gotham (@PickinSplinters) April 2, 2021
One drive later, Lawther hooked up with Will Klenk on a 44-yard strike. That possession started with Lawther hitting Jackson Green along the left sideline for a what appeared to be a 77-yard touchdown. The play was called back and ruled that Lawther had stepped over the line of scrimmage.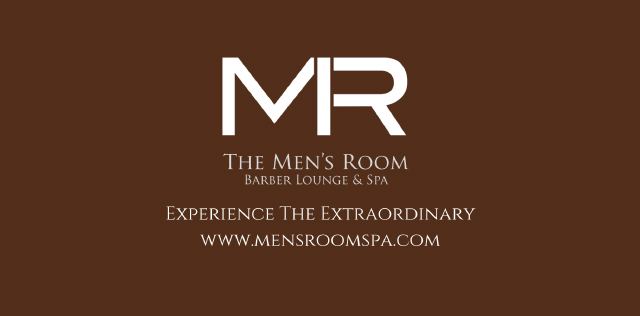 "I think he had one foot behind," Molinich explained. "You're allowed to finish over the line of scrimmage if the ball's released with a foot behind the line. We'll find out on film if that's right or not."
Dan Lawther to Will Klenk for 44 yards. PAT is good. @PCSDAthletics 21-0 2:39 remaining in the first half. pic.twitter.com/NzFzAXmoDR

— Paul Gotham (@PickinSplinters) April 2, 2021
Ben Reifsteck recovered a fumble in the end zone for a touchdown in the closing of the second quarter, and the Panthers went into cruise control from there.
"The kids were great all week long," Molinich said of practices during the vacation from school. "They were disciplined during this break, and we saw the result."
Pittsford needed 14 plays (all on the ground) to go 77 yards for a touchdown on its first drive.  Nathan Rodi carried the ball on five of those occasions. Lawther scored on a keeper from the one-yard line.
Josiah Joyner led Pittsford with 90 yards on 10 carries. Kiar Edwards rushed for 30 yards on seven carries including a pair of touchdowns, and Rodi gained 35 yards.
Nine plays and 62 yards, Kiar Edwards runs it in. @PFBPanthers 35-0. pic.twitter.com/P35cTJgygs

— Paul Gotham (@PickinSplinters) April 2, 2021
"Our guys up front since week 1 have come together," Molinich said of the key to Pittsford's success on the ground. "We simplified some things. We're getting downhill a little bit more. Fullbacks, tailbacks are really seeing it now, and they're running hard."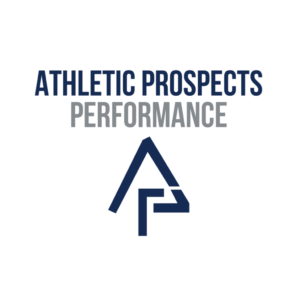 Jackson Green added five catches for 49 yards.
Dan Lawther to Jackson Green on the slant. pic.twitter.com/PGLs2xehtl

— Paul Gotham (@PickinSplinters) April 2, 2021
Seth Trojian made an interception.
Ryan Simpson had the sack in the end zone that led to Reifsteck's touchdown.
Pittsford (2-1) moves on to host McQuaid (3-0) next Thursday. The Jesuit Knights along with Victor (3-0) are the only undefeated teams remaining in Class AA with three weeks left in the regular season.
"We're at the right place at the right time, but we got big time competition ahead of us," Molinich said. "There are no slight teams on the schedule. There are no gimmes anywhere."
Pittsford along with Aquinas, Hilton and Rush-Henrietta have one loss apiece. The top four teams qualify for sectionals.