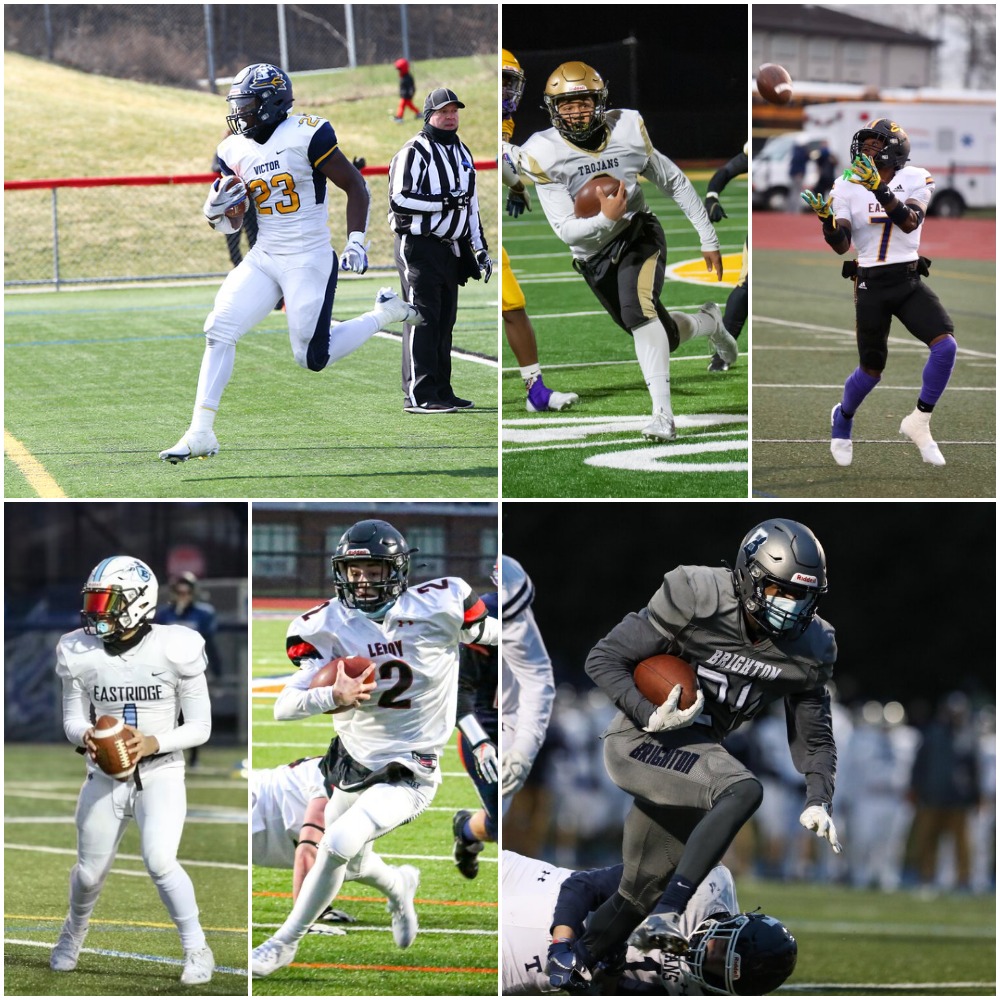 By JOHN LIKANJE
As recently as two months ago, it was unclear as to whether or not high school football would be played in New York State. Now, it's already the halfway point of a shortened season which consists of five regular season games and the top four teams from each classification qualifying for sectionals. Through the first nine days of contests, 18 teams have come out on top in both of their matches. Here are a few upcoming matchups featuring four undefeated clashes:
GAME OF THE WEEK: BRIGHTON VS. SPENCERPORT
This game features two of the six unbeaten teams left in Class A, the most of any of the five classifications. Both of these squads have displayed high-powered offenses and stingy defenses so far.
Brighton took down its opponents, Wilson Magnet and Webster Thomas, by a combined score of 70-8. This included a 38-0 shutout by the Barons over the Titans. Tahj Jackson leads the offense with 221 rushing yards. The junior tailback has scored a pair of touchdowns in both games so far – three on the ground and the other on defense.
Spencerport defeated its opponents, Penfield and Churchville-Chili, by a combined score of 64-6. The Rangers blanked the Patriots, 30-0, in the season opener and took down the Saints, 34-6, Friday evening. Senior running back Connor Mesh scrambled for 135 yards against the Patriots.
Spencerport defeated Brighton, 38-24, in the first game of the season, last year, on September 7, 2019. Kickoff is set for Thursday at 7 p.m. at Spencerport High School.
VIEW MORE CHRIS CECERE PHOTOS HERE. 
OTHER MATCHUPS TO LOOK OUT FOR…..
Hilton at Victor – These are two of the three undefeated squads left in Class AA (McQuaid). Despite moving up from Class A, Victor has dominated and looked like the team which ended last year's regular season with five consecutive victories. The Blue Devils took down Edison Tech and Fairport by a combined score of 73-7. Hilton produced 39 points through its first two games, but it was enough to get past Pittsford and Rush-Henrietta. The Blue Devils and Cadets both rely on a senior power back to carry their offense. Jason Bedford (Hilton) has accumulated 319 rushing yards and one touchdown. Bucknell University commit Rushawn Baker (Victor) has already scored six rushing touchdowns in two games. Kickoff is set for Friday at 5 p.m. at Victor High School.
Irondequoit at Greece Athena – This game features another two of the six unbeaten teams remaining in Class A. One squad has blown out both of its opponents while the other has relied on its defense. Irondequoit exploded for 49 points in back-to-back victories over Gates-Chili and Greece Arcadia while its defense only allowed 13. However, the Eagles now face their first real test in Greece Athena. The Trojans held East High and Greece Olympia/Odyssey, two high-scoring offenses, to a combined 21 points. Kickoff is set for Thursday at 7 p.m. at Greece Athena High School.
VIEW MORE JENNIFER LAEMLEIN PHOTOS HERE. 
Canisteo-Greenwood at Oakfield-Alabama/Elba – Oakfield-Alabama/Elba looks poised to be one of the top scoring teams in Section V. The Aggies lead the Rochester area with 101 points scored thanks to the duo of freshman quarterback Bodie Hyde and senior running back Ty Mott. Not only has Mott compiled 456 yards, he split 10 rushing touchdowns in wins over Cuba-Rushford and Geneseo/Mount Morris. Hyde has thrown for 131 passing yards and run for a touchdown. Canisteo-Greenwood is capable of putting up points as well, netting 50 in its season-opening victory over York/Pavilion. Senior quarterback Roque Santiago hurled 185 passing yards and four touchdowns. Kickoff between these two undefeated Class D squads is set for Friday at 3 p.m. at Batavia High School.
Dansville at Livonia – Livonia, which won last season's Class B sectional title and moved down to Class C this year, has thrived under new head coach Christopher Genthner. The Bulldogs combined for 83 points in victories over Hornell and Penn Yan/Dundee thanks to Alex Minnehan. The senior running back found paydirt four times while galloping 434 yards. Dansville is looking build momentum after taking down reigning Class C champion, Letchworth/Warsaw, on the strength of Billy Barrett's four touchdowns. Kickoff is set for Thursday at 6:30 p.m. at Livonia High School.
FULL SLATE
THURSDAY
4 p.m. – Fairport at Aquinas
4 p.m. – Hornell at Waterloo
4:30 p.m. – McQuaid at Edison Tech
6 p.m. – Churchville-Chili at Brockport
6 p.m. – Penfield at East High
6 p.m. – Wilson Magnet at Gates-Chili
6 p.m. – Mynderse at Penn Yan/Dundee
6 p.m. – Notre Dame Batavia at Avon
6:30 p.m. – Dansville at Livonia
7 p.m. – Webster Thomas at Canandaigua
7 p.m. – Greece Olympia/Odyssey at Eastridge
7 p.m. – Irondequoit at Greece Athena
7 p.m. – Brighton at Spencerport
7 p.m. – Marcus Whitman/Bloomfield at East Rochester/Gananda
7 p.m. – Wellsville at LeRoy
7 p.m. – Bath-Haverling at Wayland-Cohocton
7:30 p.m. – Attica at Letchworth/Warsaw
FRIDAY
3 p.m. – Canisteo-Greenwood at Oakfield-Alabama/Elba
5 p.m. – Hilton at Victor
5 p.m. – Caledonia-Mumford/Byron-Bergen at Clyde-Savannah
5:30 p.m. – Pittsford at Monroe
7 p.m. – Geneva at Batavia
7 p.m. – Wayne at Bishop Kearney/Rochester Prep/Rochester Academy
7 p.m. – Honeoye Falls-Lima at Midlakes
7 p.m. – Alexander at Lyons
7 p.m. – Perry at Lyndonville/Barker/Roy-Hart
8:30 p.m. – Greece Arcadia at UPrep
SATURDAY
12 p.m. – Newark at Palmyra-Macedon
12 p.m. – Charles G. Finney/Northstar Christian at South Seneca
1 p.m. -Webster Schroeder at Rush-Henrietta
1 p.m. – Cuba-Rushford at Geneseo/Mount Morris
1 p.m. – Pembroke at Red Jacket
CURRENT TEAM RECORDS
| | | | | | | | |
| --- | --- | --- | --- | --- | --- | --- | --- |
| Class AA | | | | | | | |
| School | Record | Streak | Sectional Points | PPG | PA | Total Points Scored | |
| Hilton | 2-0 | W2 | 10 | 19.5 | 10 | 39 | 20 |
| McQuaid | 2-0 | W2 | 10 | 35 | 13 | 70 | 26 |
| Victor | 2-0 | W2 | 8 | 36.5 | 3.5 | 73 | 7 |
| Monroe | 1-1 | L1 | 6 | 9 | 24 | 18 | 48 |
| Rush-Henrietta | 1-1 | L1 | 6 | 20 | 25 | 40 | 50 |
| Pittsford | 1-1 | W1 | 6 | 24 | 13.5 | 48 | 27 |
| Aquinas | 1-1 | W1 | 6 | 27.5 | 17 | 55 | 34 |
| Edison Tech | 0-2 | L2 | 3 | 3 | 40 | 6 | 80 |
| Fairport | 0-2 | L2 | 3 | 15.5 | 27.5 | 31 | 55 |
| Webster Schroeder | 0-2 | L2 | 2 | 10 | 26.5 | 20 | 53 |
| | | | | | | | |
| --- | --- | --- | --- | --- | --- | --- | --- |
| Class A | | | | | | | |
| School | Record | Streak | Sectional Points | PPG | PA | Total Points Scored | |
| Brighton | 2-0 | W2 | 9 | 35 | 4 | 70 | 8 |
| Greece Athena | 2-0 | W2 | 9 | 20 | 10.5 | 40 | 21 |
| Spencerport | 2-0 | W2 | 8 | 32 | 3 | 64 | 6 |
| Irondequoit | 2-0 | W2 | 8 | 49 | 6.5 | 98 | 13 |
| Canandaigua | 2-0 | W2 | 8 | 35 | 3.5 | 70 | 7 |
| UPrep | 2-0 | W2 | 8 | 36 | 0 | 72 | 0 |
| East | 1-1 | W1 | 7 | 19.5 | 13.5 | 39 | 27 |
| Webster Thomas | 1-1 | L1 | 6 | 18.5 | 25 | 37 | 50 |
| Eastridge | 1-1 | L1 | 6 | 21.5 | 26 | 43 | 52 |
| Brockport | 1-1 | W1 | 5 | 28 | 21.5 | 56 | 43 |
| Wilson Magnet | 0-2 | L2 | 4 | 4 | 36 | 8 | 72 |
| Greece Arcadia | 0-2 | L2 | 4 | 3 | 42 | 6 | 84 |
| Penfield | 0-2 | L2 | 4 | 3.5 | 32.5 | 7 | 65 |
| Churchville-Chili | 0-2 | L2 | 4 | 3 | 33 | 6 | 66 |
| Greece Olympia/Odyssey | 0-2 | L2 | 3 | 13 | 32 | 26 | 64 |
| Gates-Chili | 0-2 | L2 | 3 | 10.5 | 42.5 | 21 | 85 |
| | | | | | | | |
| --- | --- | --- | --- | --- | --- | --- | --- |
| Class B | | | | | | | |
| School | Record | Streak | Sectional Points | PPG | PA | Total Points Scored | |
| Honeoye Falls-Lima | 2-0 | W2 | 9 | 38 | 3 | 76 | 6 |
| Batavia | 2-0 | W2 | 9 | 42 | 21 | 84 | 42 |
| Wayne | 1-1 | L1 | 7 | 27 | 27.5 | 54 | 55 |
| Newark | 1-1 | W1 | 6 | 7 | 17 | 14 | 34 |
| Palmyra-Macedon | 1-1 | W1 | 6 | 18.5 | 21 | 37 | 42 |
| Geneva | 1-1 | L1 | 5 | 16 | 18 | 32 | 36 |
| Bishop Kearney/Rochester Prep/Rochester Academy | 0-2 | L2 | 4 | 9 | 39 | 18 | 78 |
| Midlakes | 0-2 | L2 | 2 | 3 | 14 | 6 | 28 |
| | | | | | | | |
| --- | --- | --- | --- | --- | --- | --- | --- |
| Class C | | | | | | | |
| School | Record | Streak | Sectional Points | PPG | PA | Total Points Scored | |
| LeRoy | 2-0 | W2 | 10 | 19.5 | 0 | 39 | 0 |
| Livonia | 2-0 | W2 | 9 | 41.5 | 12 | 83 | 24 |
| Bath-Haverling | 2-0 | W2 | 9 | 26 | 3 | 52 | 6 |
| Waterloo | 2-0 | W2 | 8 | 34.5 | 10.5 | 69 | 21 |
| Hornell | 1-1 | L1 | 6 | 24 | 42.5 | 48 | 85 |
| Attica | 1-1 | L1 | 6 | 24.5 | 13 | 49 | 26 |
| Dansville | 1-1 | W1 | 6 | 14 | 16.5 | 28 | 33 |
| Marcus Whitman/Bloomfield | 1-1 | W1 | 6 | 16.5 | 17 | 33 | 34 |
| Wayland-Cohocton | 0-1 | L1 | 2 | 0 | 33 | 0 | 33 |
| Penn Yan/Dundee | 0-2 | L2 | 4 | 19.5 | 36 | 39 | 72 |
| East Rochester/Gananda | 0-2 | L2 | 2 | 10 | 36 | 20 | 72 |
| Letchworth/Warsaw | 0-2 | L2 | 2 | 26 | 35 | 52 | 70 |
| Wellsville | 0-2 | L2 | 2 | 9 | 41 | 18 | 82 |
| Mynderse | | | | | | | |
| | | | | | | | |
| --- | --- | --- | --- | --- | --- | --- | --- |
| Class D | | | | | | | |
| School | Record | Streak | Sectional Points | PPG | PA | Total Points Scored | |
| Avon | 2-0 | W2 | 10 | 17.5 | 6 | 35 | 12 |
| Oakfield-Alabama/Elba | 2-0 | W2 | 9 | 50.5 | 12 | 101 | 24 |
| Canisteo-Greenwood | 2-0 | W2 | 8 | 39 | 3.5 | 78 | 7 |
| Caledonia-Mumford/Byron-Bergen | 1-1 | W1 | 7 | 14 | 11 | 28 | 22 |
| Alexander | 1-1 | L1 | 7 | 15 | 16.5 | 30 | 33 |
| Geneseo/Mount Morris | 1-1 | L1 | 6 | 13 | 21 | 26 | 42 |
| Notre Dame Batavia | 1-1 | L1 | 5 | 27 | 8 | 54 | 16 |
| Clyde-Savannah | 1-1 | W1 | 5 | 25 | 21.5 | 50 | 43 |
| York/Pavilion | 0-1 | L1 | 2 | 0 | 50 | 0 | 50 |
| Cuba-Rushford | 0-1 | L1 | 2 | 6 | 59 | 6 | 59 |
| Bolivar-Richburg | 0-2 | L2 | 3 | 3.5 | 18 | 7 | 36 |
| Lyons | 0-2 | L2 | 2 | 6 | 42 | 12 | 84 |
| | | | | | | | |
| --- | --- | --- | --- | --- | --- | --- | --- |
| 8-Man | | | | | | | |
| School | Record | Streak | Sectional Points | PPG | PA | Total Points Scored | |
| Red Jacket | 2-0 | W2 | 10 | 59 | 17 | 118 | 34 |
| Pembroke | 2-0 | W2 | 8 | 41 | 3 | 82 | 6 |
| Holley | 1-1 | W1 | 6 | 25 | 39 | 50 | 78 |
| Perry | 1-1 | L1 | 6 | 42.5 | 34 | 85 | 68 |
| Charles G. Finney/Northstar Christian | 0-1 | L1 | 2 | 0 | 46 | 0 | 46 |
| South Seneca | 0-2 | L2 | 3 | 3 | 43.5 | 6 | 87 |
| Lyndonville/Barker/Roy-Hart | 0-1 | L1 | 1 | 28 | 50 | 28 | 50 |
OVERALL INDIVIDUAL CATEGORY LEADERS
*Individual statistics based upon those reported by schools
| | | | |
| --- | --- | --- | --- |
| Class AA | | | |
| Passing | | | |
| Player | School | Yr. | Yds. |
| Szalkowski, T. | Aquinas | Sr. | 627 |
| Johnson, J. | R-H | So. | 140 |
| Consaul, B. | Fairport | Jr. | 106 |
| | | | |
| --- | --- | --- | --- |
| Receiving | | | |
| Player | School | Yr. | Yds. |
| Russell, U. | Aquinas | Sr. | 243 |
| Smith, A. | Fairport | Jr. | 94 |
| Wright, G. | R-H | Sr. | 75 |
| Benjamin, W. | Aquinas | Jr. | 69 |
| Powell, Z. | R-H | Sr. | 26 |
| | | | |
| --- | --- | --- | --- |
| Rushing | | | |
| Player | School | Yr. | Yds. |
| Bedford, J. | Hilton | Sr. | 319 |
| Baker, R. | Victor | Sr. | 231 |
| Scott, J. | R-H | Jr. | 209 |
| Cronin, D. | Fairport | Jr. | 152 |
| Valion, D. | Hilton | Sr. | 73 |
| | | | |
| --- | --- | --- | --- |
| Tackles | | | |
| Player | School | Yr. | No. |
| Johnson, J. | Aquinas | Jr. | 8 |
| Leone, L. | Aquinas | 8th | 7 |
| | | | |
| --- | --- | --- | --- |
| | | | |
| Player | School | Yr. | No. |
| Szalkowski, T. | Aquinas | Sr. | 4 |
| Ciliberto, L. | Hilton | Sr. | 1 |
| Knapp, J. | Victor | Sr. | 1 |
| | | | |
| --- | --- | --- | --- |
| | | | |
| Player | School | Yr. | No. |
| Russell, U. | Aquinas | Sr. | 3 |
| Calion, D. | Hilton | Sr. | 2 |
| 4 players tied with 1 touchdowns | | | |
| | | | |
| --- | --- | --- | --- |
| | | | |
| Player | School | Yr. | No. |
| Baker, R. | Victor | Sr. | 6 |
| Scott, J. | R-H | Jr. | 4 |
| Benjamin, W. | Aquinas | Jr. | 2 |
| Giddens, E. | Aquinas | So. | 2 |
| 2 players tied with 1 touchdown | | | |
| | | | |
| --- | --- | --- | --- |
| Defense/Special Teams Touchdowns | | | |
| Player | School | Yr. | No. |
| Leonard, N. | Victor | Fr. | 1 |
| Soricone, J. | Hilton | Sr. | 1 |
| | | | |
| --- | --- | --- | --- |
| | | | |
| Player | School | Yr. | No. |
| Baker, R. | Victor | Sr. | 6 |
| Scott, J. | R-H | Jr. | 4 |
| Szalkowski, T. | Aquinas | Sr. | 4 |
| Giddens, E. | Aquinas | So. | 3 |
| Russell, U. | Aquinas | Sr. | 3 |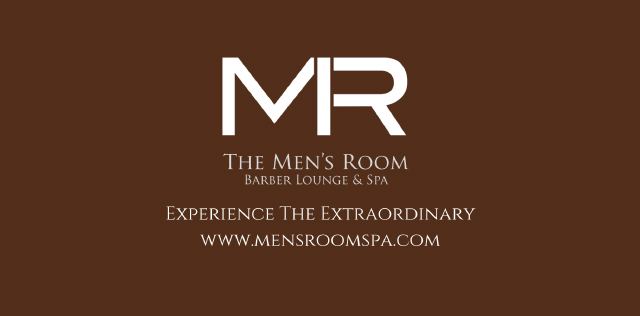 | | | | |
| --- | --- | --- | --- |
| Class A | | | |
| Passing | | | |
| Player | School | Yr. | Yds. |
| Calarco, N. | Irondequoit | Sr. | 242 |
| Rapp, J. | Greece Athena | Fr. | 215 |
| Adams, E. | Webster Thomas | Jr. | 200 |
| Adams, M. | Eastridge | Sr. | 172 |
| Gilbert, A. | East | Sr. | 168 |
| | | | |
| --- | --- | --- | --- |
| Receiving | | | |
| Player | School | Yr. | Yds. |
| Strong, L. | GO/O | Sr. | 124 |
| McDonald, A. | Greece Athena | Sr. | 116 |
| Bennett, S. | Canandaigua | Sr. | 100 |
| Gillam, T. | East | Jr. | 86 |
| Grant, J. | Canandaigua | Jr. | 86 |
| | | | |
| --- | --- | --- | --- |
| Rushing | | | |
| Player | School | Yr. | Yds. |
| Chenier, R. | UPrep | | 292 |
| Jackson, T. | Brighton | Jr. | 221 |
| Judd, R. | Brockport | Sr. | 182 |
| Mesh, C. | Spencerport | Sr. | 135 |
| Mesh, C. | Spencerport | So. | 134 |
| | | | |
| --- | --- | --- | --- |
| Tackles | | | |
| Player | School | Yr. | No. |
| Watkins, S. | UPrep | Jr. | 19.5 |
| Lucas, Jr., B. | UPrep | Sr. | 17.5 |
| Jones, X. | GO/O | Jr. | 14 |
| Corbin, M. | East | Sr. | 13 |
| Dorsey, J. | Greece Athena | Jr. | 11 |
| | | | |
| --- | --- | --- | --- |
| | | | |
| Player | School | Yr. | No. |
| Calarco, N. | Irondequoit | Sr. | 5 |
| Adams, M. | Eastridge | Sr. | 4 |
| Gilbert, A. | East | Sr. | 4 |
| Adams, E. | Webster Thomas | Jr. | 2 |
| Davis, Jr., C. | UPrep | Jr. | 2 |
| | | | |
| --- | --- | --- | --- |
| | | | |
| Player | School | Yr. | No. |
| Gillam, T. | East | Jr. | 2 |
| Gray, M. | Eastridge | Sr. | 2 |
| Strong, L. | GO/O | Sr. | 2 |
| Turner, D. | Irondequoit | Sr. | 2 |
| 7 players tied with 1 touchdown | | | |
| | | | |
| --- | --- | --- | --- |
| | | | |
| Player | School | Yr. | No. |
| Chenier, R. | UPrep | | 4 |
| Jackson, T. | Brighton | Jr. | 3 |
| Judd, R. | Brockport | Sr. | 3 |
| Mesh, C. | Spencerport | So. | 3 |
| 3 players tied with 2 touchdowns | | | |
| | | | |
| --- | --- | --- | --- |
| Defense/Special Teams Touchdowns | | | |
| Player | School | Yr. | No. |
| Bennett, S. | Canandaigua | Sr. | 2 |
| 7 players tied with 1 touchdown | | | |
| | | | |
| --- | --- | --- | --- |
| | | | |
| Player | School | Yr. | No. |
| Calarco, N. | Irondequoit | Sr. | 6 |
| Bennett, S. | Canandaigua | Sr. | 5 |
| Gilbert, A. | East | Sr. | 5 |
| 3 players tied with 4 touchdowns | | | |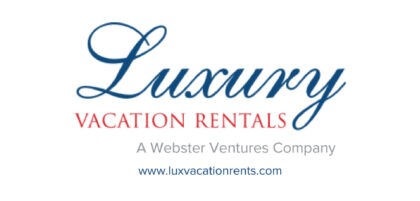 | | | | |
| --- | --- | --- | --- |
| Class B | | | |
| Passing | | | |
| Player | School | Yr. | Yds. |
| Joint, R. | HF-L | Sr. | 361 |
| Reinhart, J. | Batavia | Jr. | 357 |
| Sides, J. | Newark | So. | 154 |
| Nolan, Q. | P-M | Jr. | 125 |
| Blakenberg, M. | Wayne | Jr. | 94 |
| | | | |
| --- | --- | --- | --- |
| Receiving | | | |
| Player | School | Yr. | Yds. |
| Budziniack, T. | Batavia | Sr. | 149 |
| Wazenried, M. | HF-L | Sr. | 135 |
| Hunter, S. | P-M | So. | 104 |
| Hale, A. | Batavia | Sr. | 96 |
| Lustyk, P. | HF-L | Sr. | 94 |
| | | | |
| --- | --- | --- | --- |
| Rushing | | | |
| Player | School | Yr. | Yds. |
| Smith, T. | Batavia | Sr. | 280 |
| Derby, J. | HF-L | Sr. | 144 |
| Murray, T. | Newark | Sr. | 131 |
| Vance, D. | Wayne | So. | 84 |
| 2 players tied with 79 yards | | | |
| | | | |
| --- | --- | --- | --- |
| Tackles | | | |
| Player | School | Yr. | No. |
| Belanger, R. | P-M | Sr. | 21 |
| Reynolds-Diaz, I. | P-M | Jr. | 15 |
| Clark, T. | Newark | Sr. | 14 |
| Hernandez, D. | Newark | Sr. | 13 |
| Loaeza, E. | Batavia | Jr. | 13 |
| | | | |
| --- | --- | --- | --- |
| | | | |
| Player | School | Yr. | No. |
| Joint, R. | HF-L | Sr. | 5 |
| Reinhart, J. | Batavia | Jr. | 5 |
| Young, B. | HF-L | Jr. | 1 |
| Ross, A. | BK/RP/RACS | So. | 1 |
| | | | |
| --- | --- | --- | --- |
| | | | |
| Player | School | Yr. | No. |
| Budziniack, T. | Batavia | Sr. | 2 |
| Green, C. | HF-L | Sr. | 2 |
| Wanzenreid, M. | HF-L | Sr. | 2 |
| Childs, A. | HF-L | Sr. | 1 |
| Derby, J. | HF-L | Sr. | 1 |
| | | | |
| --- | --- | --- | --- |
| | | | |
| Player | School | Yr. | No. |
| Smith, T. | Batavia | Sr. | 5 |
| Derby, J. | HF-L | Sr. | 4 |
| Blakenberg, M. | Wayne | Jr. | 2 |
| Nolan, Q. | P-M | Jr. | 2 |
| Ross, A. | BK/RP/RACS | So. | 2 |
| | | | |
| --- | --- | --- | --- |
| Defense/Special Teams Touchdowns | | | |
| Player | School | Yr. | No. |
| Smith, T. | Batavia | Sr. | 1 |
| | | | |
| --- | --- | --- | --- |
| | | | |
| Player | School | Yr. | No. |
| Smith, T. | Batavia | Sr. | 6 |
| Derby, J. | HF-L | Sr. | 5 |
| Joint, R. | HF-L | Sr. | 5 |
| Reinhart, J. | Batavia | Jr. | 5 |
| 5 players tied with 2 touchdowns | | | |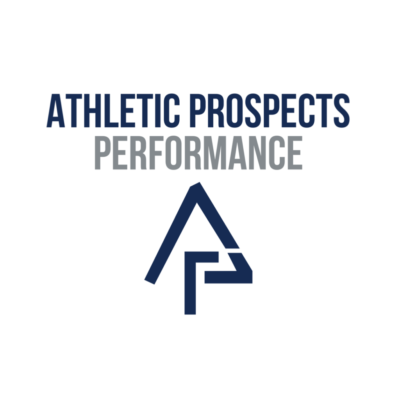 | | | | |
| --- | --- | --- | --- |
| Class C | | | |
| Passing | | | |
| Player | School | Yr. | Yds. |
| Oddi, B. | Waterloo | Sr. | 424 |
| Mather, D. | ER/G | Jr. | 290 |
| Williams, A. | L/W | Sr. | 281 |
| Yehl, J. | B-H | So. | 176 |
| Earl, C. | PY/D | So. | 160 |
| | | | |
| --- | --- | --- | --- |
| Receiving | | | |
| Player | School | Yr. | Yds. |
| Felber, D. | Waterloo | Sr. | 146 |
| Elliott, H. | L/W | Sr. | 96 |
| Letta, A. | ER/G | Jr. | 96 |
| Sepulveda, M. | ER/G | So. | 92 |
| 2 players tied with 89 yards | | | |
| | | | |
| --- | --- | --- | --- |
| Rushing | | | |
| Player | School | Yr. | Yds. |
| Minnehan, A. | Livonia | Sr. | 434 |
| Mahan, M. | PY/D | Sr. | 331 |
| Smith, J. | Livonia | Sr. | 194 |
| Strzelec, Z. | Attica | Sr. | 189 |
| McRae, K. | B-H | Jr. | 176 |
| | | | |
| --- | --- | --- | --- |
| Tackles | | | |
| Player | School | Yr. | No. |
| Mahan, M. | PY/D | Sr. | 23 |
| Johnson, L. | Attica | Sr. | 19 |
| Donohue, J. | Attica | Jr. | 18 |
| Slavick, N. | PY/D | So. | 16 |
| Barrett, B. | Dansville | Sr. | 13 |
| | | | |
| --- | --- | --- | --- |
| | | | |
| Player | School | Yr. | No. |
| Oddi, B. | Waterloo | Sr. | 7 |
| Williams, A. | L/W | Sr. | 4 |
| Panepento, A. | LeRoy | Sr. | 3 |
| Barrett, B. | Dansville | Sr. | 2 |
| Rowland, A. | Avon | Jr. | 2 |
| | | | |
| --- | --- | --- | --- |
| | | | |
| Player | School | Yr. | No. |
| Felber, D. | Waterloo | Sr. | 3 |
| Slywka, K. | Waterloo | Sr. | 3 |
| Lytle, C. | LeRoy | Sr. | 2 |
| Goll, A. | Attica | Sr. | 1 |
| | | | |
| --- | --- | --- | --- |
| | | | |
| Player | School | Yr. | No. |
| Mahan, M. | PY/D | Sr. | 5 |
| Strzelec, Z. | Attica | Sr. | 5 |
| Minnehan, A. | Livonia | Sr. | 4 |
| 4 players tied with 2 touchdowns | | | |
| | | | |
| --- | --- | --- | --- |
| Defense/Special Teams Touchdowns | | | |
| Player | School | Yr. | No. |
| Felber, D. | Waterloo | Sr. | 1 |
| Letta, A. | ER/G | Jr. | 1 |
| Slywka, K. | Waterloo | Sr. | 1 |
| | | | |
| --- | --- | --- | --- |
| | | | |
| Player | School | Yr. | No. |
| Oddi, B. | Waterloo | Sr. | 7 |
| Mahan, M. | PY/D | Sr. | 5 |
| Slywka, K. | Waterloo | Sr. | 5 |
| Strzelec, Z. | Attica | Sr. | 5 |
| 3 players tied with 4 touchdowns | | | |

| | | | |
| --- | --- | --- | --- |
| Class D | | | |
| Passing | | | |
| Player | School | Yr. | Yds. |
| McCulley, C. | NDB | Jr. | 197 |
| Santiago, R. | C-G | Sr. | 185 |
| Wade, K. | CM/BB | Jr. | 164 |
| Hyde, B. | O-A/E | Fr. | 131 |
| Dunn, S. | C-S | Sr. | 119 |
| | | | |
| --- | --- | --- | --- |
| Receiving | | | |
| Player | School | Yr. | Yds. |
| Cappotelli, J. | CM/BB | Jr. | 104 |
| Poles-Harrison, M. | CM/BB | Jr. | 101 |
| Zambito, A. | NDB | Sr. | 58 |
| Morling, A. | C-G | Sr. | 55 |
| McCaffrey, H. | C-G | Jr. | 52 |
| | | | |
| --- | --- | --- | --- |
| Rushing | | | |
| Player | School | Yr. | Yds. |
| Mott, T. | O-A/E | Sr. | 456 |
| Chance, C. | C-S | Sr. | 213 |
| Warner, D. | NDB | Sr. | 173 |
| Woods, B. | Alexander | Jr. | 154 |
| Kramer, N. | Alexander | Jr. | 146 |
| | | | |
| --- | --- | --- | --- |
| Tackles | | | |
| Player | School | Yr. | No. |
| Dean, D. | Alexander | Sr. | 20 |
| Henry, C. | NDB | Jr. | 18 |
| Reed, C. | CM/BB | Jr. | 14 |
| Yasses, P. | O-A/E | Sr. | 14 |
| 2 players tied with 12 tackles | | | |
| | | | |
| --- | --- | --- | --- |
| | | | |
| Player | School | Yr. | No. |
| Santiago, R. | C-G | Sr. | 4 |
| Wade, K. | CM/BB | Jr. | 2 |
| 4 players tied with 1 touchdown | | | |
| | | | |
| --- | --- | --- | --- |
| | | | |
| Player | School | Yr. | No. |
| McCaffrey, H. | C-G | Jr. | 2 |
| 6 players tied with 1 touchdown | | | |
| | | | |
| --- | --- | --- | --- |
| | | | |
| Player | School | Yr. | No. |
| Mott, T. | O-A/E | Sr. | 10 |
| Chance, C. | C-S | Sr. | 5 |
| Warner, D. | NDB | Sr. | 3 |
| Hughes, J. | O-A/E | Sr. | 2 |
| Wade, K. | CM/BB | Jr. | 2 |
| | | | |
| --- | --- | --- | --- |
| Defense/Special Teams Touchdowns | | | |
| Player | School | Yr. | No. |
| McWilliams, C. | NDB | Jr. | 1 |
| | | | |
| --- | --- | --- | --- |
| | | | |
| Player | School | Yr. | No. |
| Mott, T. | O-A/E | Sr. | 10 |
| Chance, C. | C-S | Sr. | 5 |
| Santiago, R. | C-G | Sr. | 4 |
| Wade, K. | CM/BB | Jr. | 4 |
| Warner, D. | NDB | Sr. | 3 |