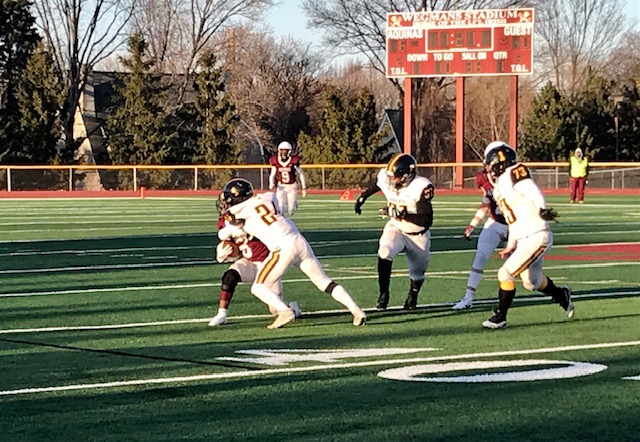 By PAUL GOTHAM
ROCHESTER, N.Y. — Bobby Bates didn't need any reminders to let him know the amount of time between games for his McQuaid football team and the rest of Section V.
Bates and his Jesuit Knights needed an additional quarter to find their rhythm, in Friday's season opener.
"We didn't start off too well," Bates said. "That's to be expected given it's the first game in 475 days. You've got to be resilient. You've got to be able to settle in and make your adjustments. You've got to see what they're doing."
Jack Miller scored a pair of touchdowns, and the McQuaid defense turned in a second-half shutout as the Jesuit Knights rallied to beat long-time rival Aquinas, 28-20.
"The kids just battled," Bates commented. "I'm proud of them for that. A lot of it just comes down to the heart and the resiliency of your players to stick with it and not get down, to not let that little deficit eat you alive."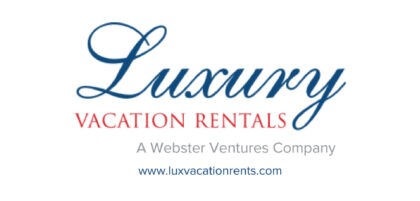 Miller capped an eight-play drive to open the second half with a four-yard rush up the middle to give McQuaid its first lead of the game at 21-20.
"It was definitely the front five along with our tight end and fullback," Miller said of the difference on the go-ahead drive. "They really drove hard and opened up holes. We ran our gameplan. Got the job done."
The senior running back finished with 115 yards on 27 carries for the night. Six of those rushes came on that first drive of the second half when the Jesuit Knights went exclusively to the ground.
"I thought Jack Miller did a tremendous job of running the ball, tough yards, a lot of yards after contact," Bates noted. "We made a couple of adjustments at halftime to find success with the run game. It comes down to what the linemen were doing."
And the McQuaid defense took over from there.
Senior defensive end Ted Shanahan intercepted a swing pass on the following Aquinas possession and ran it 35 yards to the Aquinas 12-yard line.
McQuaid needed four plays to add to its lead. After a Joe Cairns bootleg on a third and seven from the 12 yard-line, Miller found space between the tackles for his second score in as many drives.
"Following my lead blockers and doing what I'm supposed to do," Miller said of his second-half success. "We all do our jobs and win games."
Jordan Brongo finished with four sacks. Two of those came on the final drive of the night for Aquinas.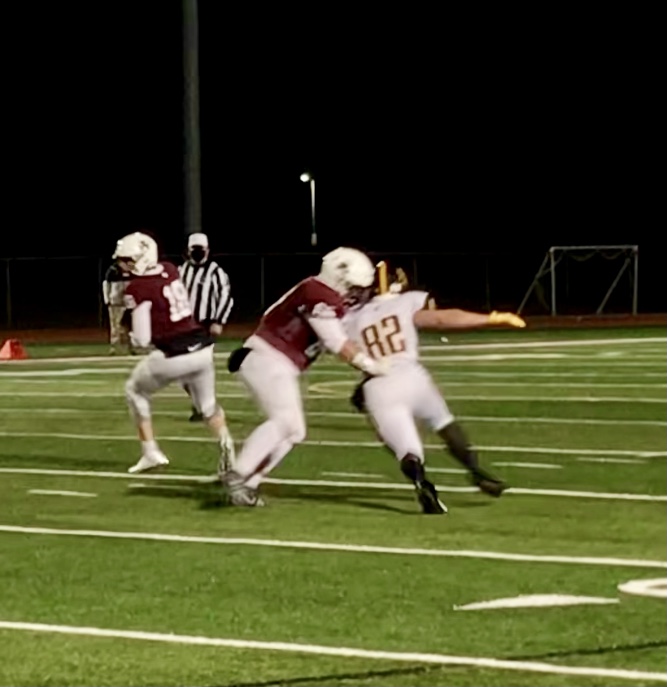 "That's the preparation part of it," Bates said of the late defensive stand. "Being prepared for anything. Getting down there and having your backs against the wall, you just got to have the mentality of you got to stop them. Our kids made some great plays. We got some good pressure on."
With 4:13 remaining in the game, Aquinas took possession on its own 48-yard line. Six plays later, Aquinas quarterback Tyler Szalkowski and Ulysees Russell had connected on back-to-back pass plays to give the Li'l Irish the ball on the McQuaid 10-yard line.
Brongo responded with sacks on two of the next three plays.
"Our goal in the second half was to hold them to zero points and we knew at the end of the last drive that we would win the game," Brongo said. "I just tried my hardest to get the quarterback."
On a fourth and 12 from the 17-yard line with 1:32 left on the clock, Brongo ended the threat.
4th and 12 from the 17, Jordan Brongo gets in the Aquinas backfield for his 2nd sack in three plays. McQuaid takes possession with a 28-20 lead and 1:24 remaining pic.twitter.com/vjYZxNe0KE

— Paul Gotham (@PickinSplinters) March 20, 2021
"I was just trying to get off the ball as fast as I could and get to the quarterback," the senior defensive end said. "I knew it was going to be a pass. I trusted the defensive backs to give us enough time to get to the quarterback and they did. Coach made a great call, and we just got to the quarterback."
McQuaid won its first sectional title since 1978 when it beat Aquinas in the 2019 Class AA final. Earlier that season, the Jesuit Knights ended a 13-year drought against their longtime rivals. Friday's win was McQuaid's third straight in head-to-head meetings.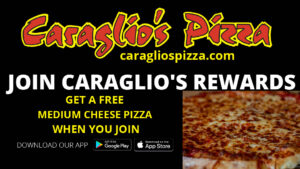 "Aquinas has phenomenal athletes all over the field that they get the ball to," Bates said. "Proud of the way our guys rallied to the ball after the catch and made open-field tackles. They did a good job with that."
Aquinas took the opening kickoff and went 80 yards on six plays for the opening score. Szalkowski connected with Zachary Kelsey and Russell on pass plays of 32 and 30 yards to get the ball to the McQuaid nine.
Will Benjamin followed with a pair of rushes for the touchdown. The point-after was blocked, and Aquinas led 6-0.
McQuaid went 60 yards in 11 plays on the possession but came away empty-handed after a blocked field goal attempt.
After a Sean Riley interception gave Aquinas the ball on its own 43 yard-line, the Li'l Irish needed just four plays to add to its lead. Szalkowski connected with Terrell Richards on a 33-yard play to start the drive. Benjamin ended it with a six-yard touchdown run.
Third and goal from the 6, it's Will Benjamin again. PAT is good. @AQ_football 13 McQuaid 0 pic.twitter.com/ezQuKt1pN0

— Paul Gotham (@PickinSplinters) March 19, 2021
Cairns capped a 13-play McQuaid drive with a quarterback sneak to get McQuaid on the scoreboard.
Joe Cairns caps a 13-play drive with a sneak from the 1 to get @McQuaidJesuit on the scoreboard. Aquinas answers with a 7-play drive. Ty Szalkowski connects with Manny Russell on a 30-yard strike. @AQ_football 20-7 pic.twitter.com/c09ylUykkx

— Paul Gotham (@PickinSplinters) March 19, 2021
Aquinas responded, and Szalkowski hit Russell on the seventh play of the ensuing drive for a 30-yard touchdown catch for a 20-7 Li'l Irish lead with 2:30 remaining in the first half.
Cairns found Jack Beauchamp on the first play of the next drive for a 65-yard catch-and-run and McQuaid ended the half trailing 20-14.
James Doerr and Parris Smiley led McQuaid with eight tackles apiece. Xaye Collier had seven tackles.
"You go in with a gameplan thinking you know what they're going to do," Bates said. "They came out and they weren't doing exactly that. We just had to make some adjustments, and we were able to do that.
"Just a great job of our coaches getting them prepared for this along with the kids' resiliency and willingness to battle."
McQuaid hosts Monroe High next Saturday. A 3:30 p.m. kickoff is scheduled.
Aquinas will visit Edison/SOTA for a 2 p.m. start.
COVID-19 forced the cancellation of the 2020 fall season with football being moved to the March start date.