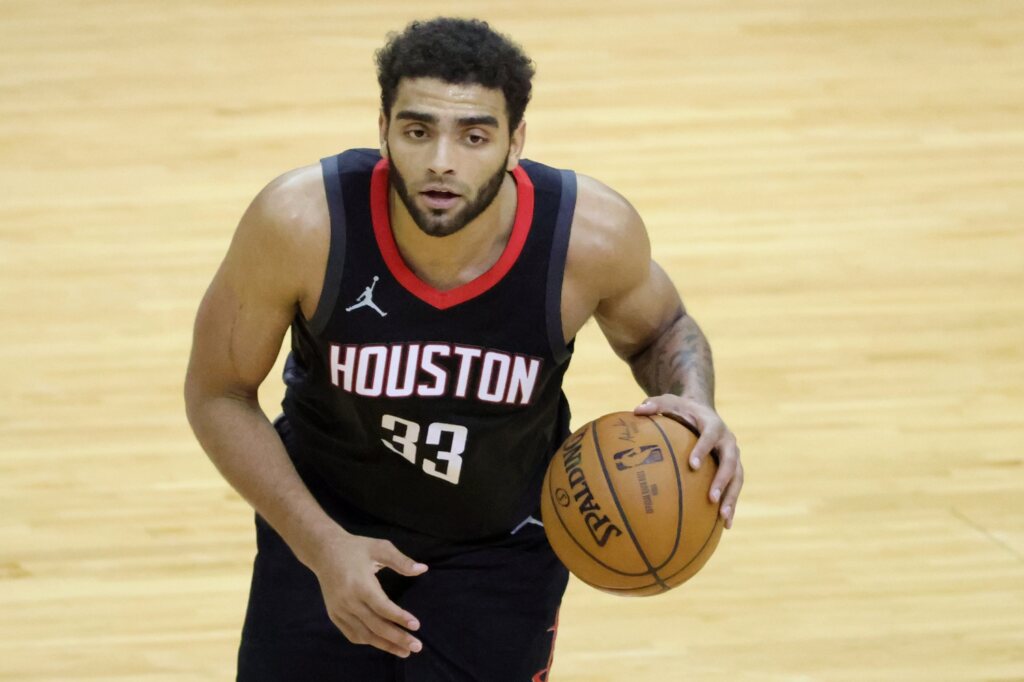 By PAUL GOTHAM
Logging 27 minutes in his fifth NBA game, Anthony Lamb (Greece Athena) put together a near-double-double performance, Wednesday night.
The 6-foot-6 forward finished with nine points and nine rebounds in a Houston Rockets 108-94 loss to Golden State.
Lamb connected on 3-of-7 shots from the floor and 3-of-4 from the free throw line for a season-high offensive output.
He grabbed three offensive rebounds and six boards on the defensive end again for a season-high effort. Lamb also collected a steal, assist and a block in the game.
Lamb signed an Exhibit-10 contract with the Detroit Pistons in December before being waived by the club later in the month. The Canton Charge selected the University of Vermont product in the G-League draft before trading him to Rio Grande Valley. Lamb played 12 games with the Vipers before signing a two-way contract with Houston on March 8th.
Lamb averaged 11.2 points and 5.6 rebounds per game with the Vipers.
Also in the NBA: Isaiah Stewart (McQuaid Jesuit) scored 10 points and grabbed four rebounds off the bench in a 116-112 Detroit victory over the Toronto Raptors. Stewart connected on 3-of-5 shots from the floor including both of his attempts behind the 3-point arc. The 6-foot-8 rookie center also handed out an assist while blocking one shot.
Detroit and Houston will face each other Friday night.