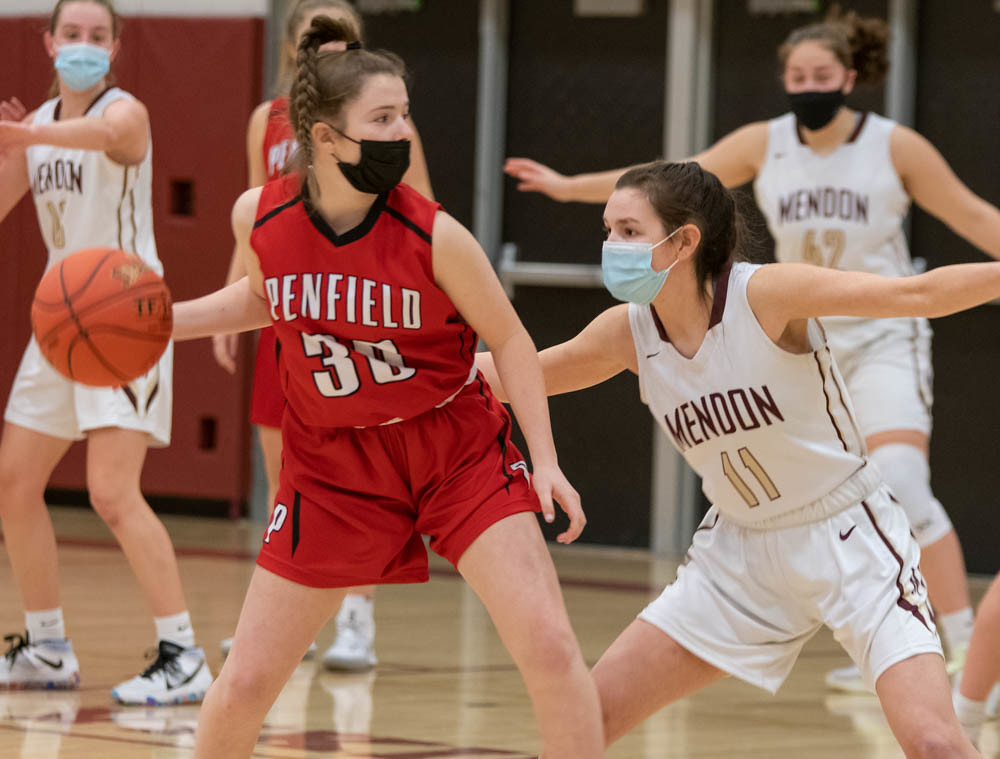 GIRLS
BROCKPORT (6-3) 57
CANANDAIGUA (8-1) 63
Canandaigua's 63-57 win against Brockport wasn't just a birthday victory for Brennan. It also claimed a Monroe County Division 3 title for the Braves, who were led by Abbey Herod's 17 points to go with 14 apiece from Mya Herman and Kayla Taylor. The victory places Canandaigua in strong position to claim the No. 2 seed in the Class A sectional tournament behind Pittsford Mendon, as well. READ MORE.
EDISON TECH (2-3) 22
EAST (6-2) 69
Shariona Blocker and Diamond Pickett each scored 20-plus points in East's fourth straight win. Blocker finished with a game-high 28 points alongside eight assists, seven rebounds, and five steals. Pickett ended with 21 to go along with 13 rebounds and seven assists. Other scorers – East: Imani Oliver (6), Jaylen Giles (6), Gabriella Brown-Sturdviant III (6), and Ali'Yana Robinson (2)
IRONDEQUOIT (4-3) 51
EASTRIDGE (1-6) 34
Irondequoit moved past .500 behind a team-high 17 from senior Leah Memmott. Memmott led a balanced Eagles offense that featured 10 different scorers.This marked the fourth time this year Memmott has scored in double-figures. Other scorers – Irondequoit: Daisy Smith (8), Julia Smith (6), Amiyah Nunn (5), Colleen Tyler (4), Emma McGuigan (3), Leila Rosario (2), Hannah Smith (2), Lily Schoenweitz (2), and Maeve Brennan (2)
CHURCHVILLE-CHILI (5-3) 33
BRIGHTON (2-6) 24
Mikayla and Hannah Shipley each scored seven points which led Churchville-Chili to a bounce-back win. Brighton's 24 points was the lowest allowed for the Saints. Other scorers – Churchville-Chili: Sydney Postell (6), Jessalyn Taylor (6), Esabella Smith (4), Jasmine Gibbs (2), and Jordan Loewke (1)
PENFIELD (7-3) 44
PITTSFORD MENDON (9-0) 52
HILTON (2-6) 42
VICTOR (4-4) 46
Victor captured its second straight win behind a team-high 12 points from Rachel Gill. Eva Pronti complimented Gill with her 11 points. Other scorers – Victor: Abbie Murphy (7), Kaitlin Murphy (6), Mallory Clar (5), Paige Ford (4), and Emily Power (1)
VIEW MORE SUE KANE PHOTOS HERE
GREECE OLYMPIA (2-6) 35
BATAVIA (7-3) 55
Mackenzie Reigle eclipsed the 1,000 point mark in Batavia's seventh straight win behind her game-high 27 points. This is the fourth time this year Reigle has scored 20 or more points. Other scorers – Batavia: Tess Barone (9), Bryn Wormley (8), Bella Houseknecht (3), Mackenzie Harmon (2), Rachel Wright (2), Haylee Thornley (2), and Tianna Rhim (2). Taylor Jung paced the Olympia offense with a team high 19 points. Other scorers – Greece Olympia: Shania Estrich (5), Elazja Miller (4), Abby Dewar (4), and Tehilyah Murray (3)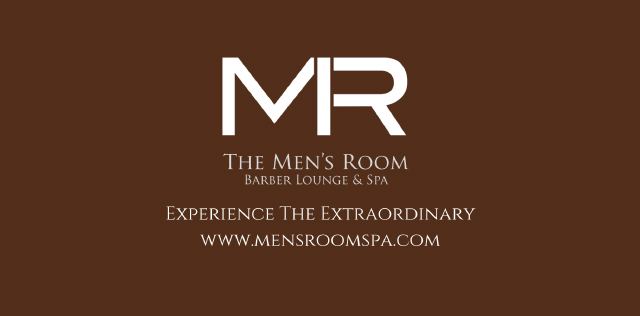 WEBSTER THOMAS (3-5) 41
SPENCERPORT (0-8) 36
Webster Thomas picked up its second straight win behind a team-high 13 scored by Mady Kelly. Mary Marrapese was the only other Titan in double-digits with 10. Other scorers – Webster Thomas: Teagan Baylor (8), Bella Fanale (4), Audrey Grieb (4), Anyanka Katz (2)
HOENOYE FALLS-LIMA (7-3) 93
GREECE ODYSSEY (0-8) 47
FAIRPORT (7-3) 53
GATES-CHILI (7-3) 62
Miriam Ibezim posted her 10th double-double of the season, and Gates-Chili avenged an earlier loss. Ibezim, averaging 21.9 points and 19.6 rebounds per game this season, scored 23 points and grabbed 17 rebounds. The Oakland University commit also collected two assists, two steals and one block. Teammate Terah Echols finished with 15 points and four rebounds. Paris Anthony added 12 points and four assists. Maylee Kerns also had eight points, three assists, three rebounds and three steals. Rebekah Pye accounted for four points. The win was the fifth straight for the Lady Spartans. Fairport took the earlier meeting between the two teams, 78-66. Bella Pucci led the Red Raiders with 20 points, Tuesday night. Ella Meabon added 14. Ne'vaeh Buntley had eight. Abigail Smith (6), Rachel McCoy (2), Riley DeRue (2) and Sarah Hirschler (1) also scored for Fairport.
RUSH-HENRIETTA (1-9) 26
WEBSTER SCHROEDER (6-4) 64
Mariah Watkins and Anya Watkins combined for 30 points in Webster Schroeder's second straight win. M. Watkins finished with 16, and A. Watkins tallied 14. Lill Northrup chipped in 13 of her own. M. Watkins helped the Warriors jump out to a 21-9 lead in the first with nine first quarter points. Other scorers – Webster Schroeder: Julia Perales (9), Bria Watkins (6), Sarah Ferruzza (3), and Olivia Reschke (3). Avery Roberts scored a team-high nine points for the Rush-Henrietta Comets. Other scorers – Rush-Henrietta: Alivia Day (5), Cassidy Pearce (4), Rayea Davis (4), Michaela Neelin (2), and Kaitlyn Gregg (2).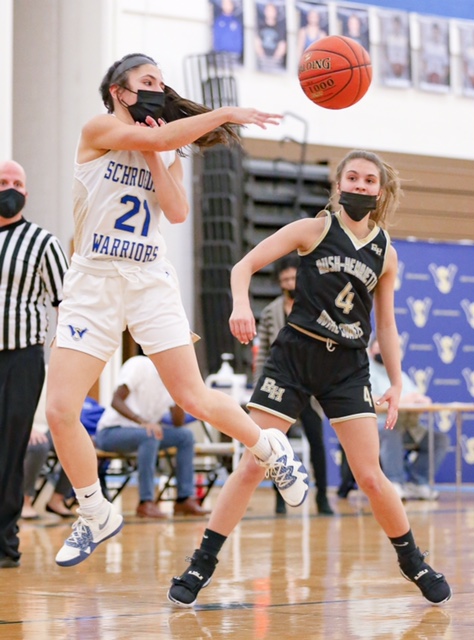 GREECE ARCADIA (0-7) 23
GREECE ATHENA (4-4) 46
Greece Athena's well-balanced offense featured seven different scorers headlined by Lauren Branagan who had a team-high 11 points. Trinity Johnson wasn't too far behind with 10 points of her own. The Trojans have won two of its last three games. Other scorers – Greece Athena: Jamie McConnell (8), Kiera Osier (7), Mariah Freeman (5), Kali Johnson (3), and Lynia Thomas (2)
JASPER-TROUPSBURG (3-4) 43
HAMMANDSPORT (3-4) 47
PRATTSBURGH/AVOCA (6-1) 81
CAMPBELL/SAVONA (0-7) 26
LYNDONVILLE (1-8) 39
OAKFIELD-ALABAMA (6-3) 58
Danica Porter and Makena Reding combined for 29 points as the two led Oakfield-Alabama to its third straight win. Porter finished with 15 points, three rebounds, two assists, and three steals. M. Reding totaled 14 points alongside six assists and one rebounds. Kelsey Schlagenhauf had eight points and 12 rebounds. Other scorers- Oakfield-Alabama: Caitlin Ryan (7), Brooke Reding (6), Karly Smith (4), and Emma Wray (4)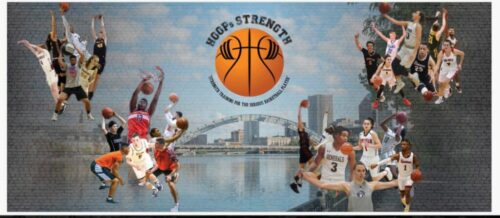 NORTH ROSE-WOLCOTT (7-2) 41
CLYDE-SAVANNAH (6-3) 33
ADDISON (2-6) 42
ALFRED-ALMOND (3-4) 46
Senior Maggie Griffin led the four Eagles in double-figures with a team-high 14 points. Zoe Balinsky, Avery Libordi, and Isabel Badeau all scored 10 points each. Andrea McMahon added two points of her own.
CANISTEO-GREENWOOD (8-0) 42
ARKPORT/CANASERAGA (4-3) 26
Sophomore Brooke Burd dominated the paint with 11 points and a game-high 21 rebounds. Savannah Ambuski finished with a team-high 14 points as the Redskins won its eighth straight. Elaine Roach added nine points and Peyton Peters chipped in eight. Junior Julia Payne tallied a team-high seven points for Arkport/Canaseraga. Other scorers – Arkport/Canaseraga: Grace Carney (5), Caitlin O'dea (3), Herman (2), and Guilianna Smith (2)
RED CREEK (4-5) 57
WILLIAMSON (1-8) 43
Jessie Bolton and Isabella Wilbur combined for 41 points in Red Creek's bounce-back win. Bolton finished with 21 and Wilbur totaled 20. Other scorers – Red Creek: Mady Sanzotta (6), Abigail Sanzotta (3), Tamara Crawford (3), Mackenzie Ferguson (2), and Emilia Bennett (2)
SODUS (0-9) 36
LYONS (3-3) 79
Caitlyn Mcdonald headlined four different double-figure scorers as Lyons picked up its third win in its past four games. Mcdonald finished with a game-high 17 points, seven rebounds and one steal. Batavia Blaisdell had 14 points and six rebounds, and Jenna Stone tallied 11 points with five rebounds. Jayla Bell rounded out the double-figure scorers with 12 points, five assists, and seven steals. Other scorers – Lyons: Imani Harder (9), Alicia Morrison (8), Riley Decola (4), Julianna Holly (3), and Abby Gravino (1). Natalie Lamar led Sodus with a team-high 16 points. Other scorers – Sodus: Hailey Peters (9), Alana Ikeler (8), and Mauresha Skyes (2)
GANANDA (4-5) 46
EAST ROCHESTER (9-1) 72
Zoe Zutes recorded a double-double including a game-high 29 points and 10 rebounds. Zutes also swatted away three shots and collected one steal. Lily Funk added 13 points alongside eight rebounds, seven steals, and six assists. Zarriah Eldridge ended the game with 12 points to go along with eight steals, six assists, and five rebounds. This was the Bombers fourth straight win. Other scorers – East Rochester: Samantha Lewis (11), Nevaeh Johnson (5), and Sydney Freiberger (2)
BOYS
BRIGHTON (4-5) 34
IRONDEQUOIT (8-2) 56
Irondequoit trailed once (8-7) and slowed a Brighton team that had won four of five games entering play. In three of those wins, the Bruins had scored 71 or more points. On Tuesday night, the Eagles went into halftime with a 27-11 lead. They held Brighton to just four made field goals over the first 16 minutes of play. READ MORE.
EAST (8-2) 88
EDISON TECH (0-8) 57
Junior Justus Ross-Simmons recorded a double-double with a game-high 30 points and 11 rebounds. Ross-Simmons did his damage in the second and third quarters where he had 21 of his 30. Damani Barley flirted with a double-double as he scored 22 points and dished out nine assists. Clinique Jackson posted a double-double of his own with 12 points and 11 rebounds. Other scorers – East: Darren Blocker Jr. (8), Kai McCullough (8), Naeem Folks (6), Shamir Caruthers (2), and Desmond Williams (2). Shaheem Ellis led Edison Tech with a team-high 16 points. Marcqell Freeman totaled 13 of his own with all his points coming in the first and third quarter. Other scorers – Edison Tech: Ta'jier Orum (10), Andy Larancuent (8), Alvion Williams (4), Jabari Johnson (2), Mike Morgan (2), and Chaheim Fowlks (2)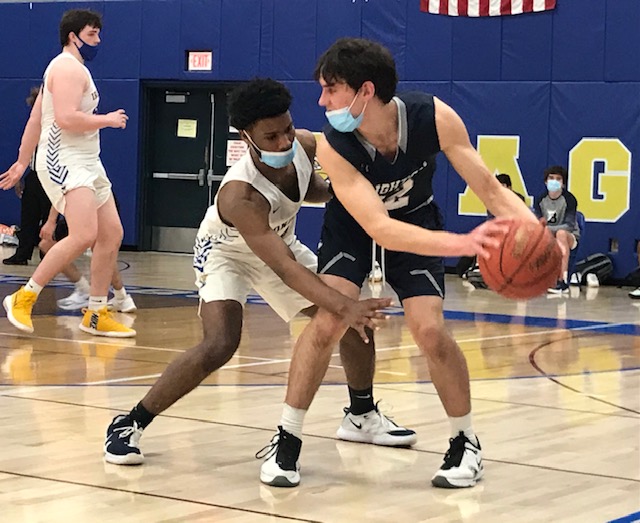 EUGINIO MARIA DE HOSTOS (1-5) 45
PENFIELD (8-3) 69
Senior RJ Wilkins led the 12 Penfield Patriot scorers with a team-high 15 points. Wilkins did his damage in the first half where he scored 11 of his 15 points. Other scorers – Penfield: TJ Burch (11), Andrew Faillace (8), Brady Schroeder (7), Ty Salmon (6), Aiden Cook (5), Matt Karpen (4), Michael Liao (3), Caden Harrington (3), Will Hand (3), Derek Torres (2), and Jase Whitehead (2). Antoine McFadden led Euginio Maria De Hostos with a game-high 21 points. McFadden scored 15 of his 21 in the second half. Jeremiah Bermundez chipped in 13 of his own. Other scorers – Euginio Maria De Hostos: Julier Ruiz (4), Frankley Dejesus (4), and David Thomas (3)
ROCHESTER ACADEMY (2-6) 54
VERTUS (5-5) 65
BATAVIA (11-0) 72
PEMBROKE (7-3) 40
Zach Gilebarto scored a game-high 22 points in Batavia's 11th straight win. Gilebarto helped put the game away with 15 points in the third quarter; a quarter where Batavia outscored Pembroke 24-7. Alex Hale and Carter McFollins each scored 16 as the secondary scorers. Other scorers – Batavia: Stone Siverling (10), Brandon Bartz (2), Tanner Mountain (2), Zach Brown (2), and Faraz Idrees (2). For Pembroke, Tyson Totten paced the offense with a team-high 15 points. No other Dragon scored in double-figures. Other scorers – Pembroke: Cayden Pfalzer (8), Garrett Totten (6), Alec Skeet (6), Dakota vonKramer (3), and Chase Guzdek (2)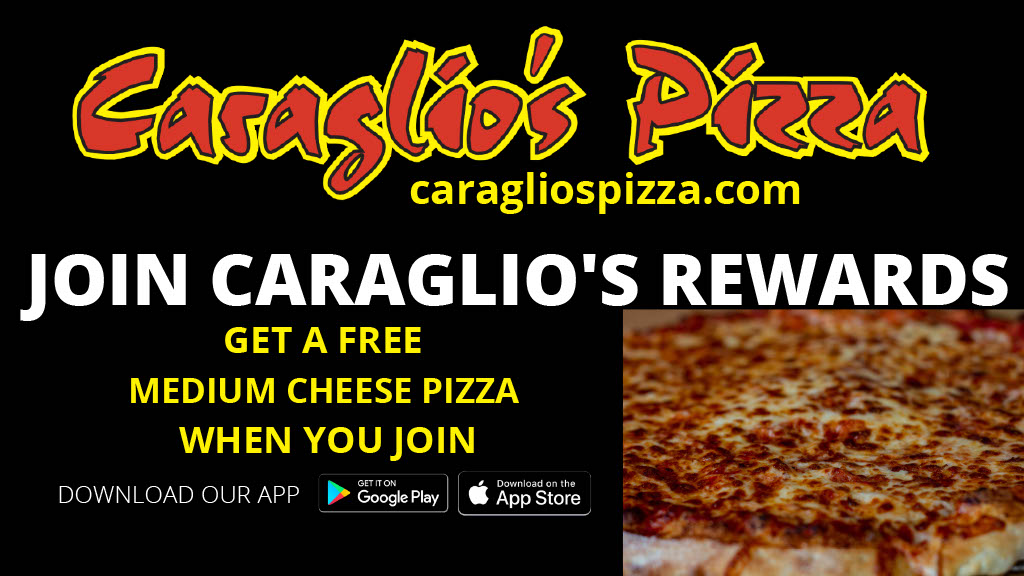 ANDOVER (5-4) 40
SCIO (7-2) 52
Senior Cam Loucks netted a game-high 33 points with 14 of them in the fourth quarter for Scio's fifth straight win. No other Tiger reached double-figures. Other scorers – Scio: Brendan Loucks (7), Ayden Faulkner (6), Cory Bolzan (3), and Nate Ford (3). Spencer Cook led Andover with a team-high 12 points. Both Chris Walker and Kohler Niedermaier scored nine points. Greg Reilly had seven, and Brody Carlin finished with three.
WELLSVILLE (8-1) 61
GENESEE VALLEY (0-8) 35
WAYLAND-COHOCTON (2-6) 47
LETCHWORTH (4-4) 50
KESHEQUA (0-8) 46
YORK (6-2) 66
Senior James Kennedy finished with a game-high 17 in York's bounce-back win. Maddox Timothy added 16 of his own, Jake Pangrazio had 12, and David Cuozzo ended with 10. Jacob Cobin led Keshequa with a team-high 10 points. Tyler Mallaber had nine, and Adam Hunt scored seven.
PAVILION (4-4) 50
MOUNT MORRIS (1-7) 39
Trever Wiedrich paced Pavilion to a win as he scored 15, and dominated defensively with seven blocks as he swatted away five in the fourth quarter. Cole Tillotson scored a game-high 17 for the Golden Gophers. Pavilion jumped out to a 13 point halftime lead behind forcing 16 first half turnovers. Alexis Crespo stuffed the stat-sheet for Mount Morris as he had eight points, 10 rebounds, and seven assists. Owen fencer had a team-high 10, andStephen Somers grabbed 12 rebounds. Other scorers – Mount Morris: Somers (8), Mason Santini (6), and Chase Young (5)
BATH-HAVERLING (2-6) 59 
PERRY (2-6) 54
SODUS (2-8) 51
CLYDE-SAVANNAH (5-4) 50
WILLIAMSON (5-4) 46
MARION (0-9) 27
WHITESVILLE (3-6) 42
FRIENDSHIP (1-8) 52
Seniors Dakota Stewart and Ian Romero paced the Friendship offense as the Golden Eagles pick up its first win. Romero and Stewart shared a game-high 19 points. Garrett Miller and Jacob Golden scored eight each. For Whitesville, Justin Waters led the team with 10 points, and CJ Estep finished with 10. Other scorers – Whitesville: Brendan Jackson (6), Spencer Mattison (6), Gavin Cutler (3), Dylan Acor (2), Ian Middaugh (2), and Colby Gaines
CUBA-RUSHFORD (3-5) 45
FILLMORE (6-2) 48
GENESEO (5-3) 38
CALEDONIA-MUMFORD (9-0) 69
Junior Kyle Wade scored a game-high 15 points alongside seven rebounds, four assists, and three steals in Caledonia-Mumford's ninth straight win. The Raiders held a five point halftime lead, and then separated themselves in the third quarter outscoring Geneseo 26-10. Evan Raniewicz added 12 points, five rebounds, four assists and three steals. Other scorers – Caledonia-Mumford: Mason Nusbickel (11), Scott Essig (8), Jeremy Raymond (6) Mark Poles-Harrison (5), and Nate Howard (5). Adam Wright paced the Geneseo with a team-high eight points. Other scorers – Geneseo: Nick Lamb (6), Zach Mzduch (6), and Luke Kingston (6)
DANSVILLE (5-3) 50
LIVONIA (9-0) 81
Michael Bean's career-high 21 points helped Livonia clinch the Division 1 title outright. Troy Galbraith and Shawn Minnehan both added 15 for the Bulldogs, and Steffan Gwyn rounded out Livonia's double-digit scorers with 12. Livonia outscored Dansville 54-31 in the second and third quarters to put the game away. Dawson Wadsworth led Dansville with 12 points.
LEROY (4-4) 52
HORNELL (6-3) 57
AVON (7-1) 77
WARSAW (1-7) 39
Zach Colvin led the charge for Avon with a game-high 21 points. Michael Rowland added 14 and Hartke chipped in 11. Avon dominated the second quarter 20-7, and finished strong in the fourth outscoring Warsaw 18-3. This  was the Braves fourth straight victory. Jake Sawdey led Warsaw with 13 points.
EAST ROCHESTER (5-6) 61
LYONS (9-0) 70
Jalen Battle led four in double figures for Lyons. Battle scored 23 points in the win. Ahmir James and Justin Smith, Jr. added 11 apiece for the Lions. Horace Betts IV had 10. JC Walker scored six of his eight points in the first quarter when Lyons jumped to a 20-14 lead. Jatezz Barber scored four points while Jerell Petty added three. East Rochester's Manny Sepulveda scored 10 of his game-high 25 points in the third quarter when the Bombers made it a one-possession game at 48-45 heading into the final eight minutes of play. Chuck Domm scored 10 points for ER while Russell Domm had nine. Ian Szemcsak accounted for eight points. Teddy Emmings (5), TaJaye Nelson-Johnson (2) and Jackson Peters (2) also contributed to the scoring.
NORTH ROSE-WOLCOTT (3-6) 47
GANANDA (7-2) 56