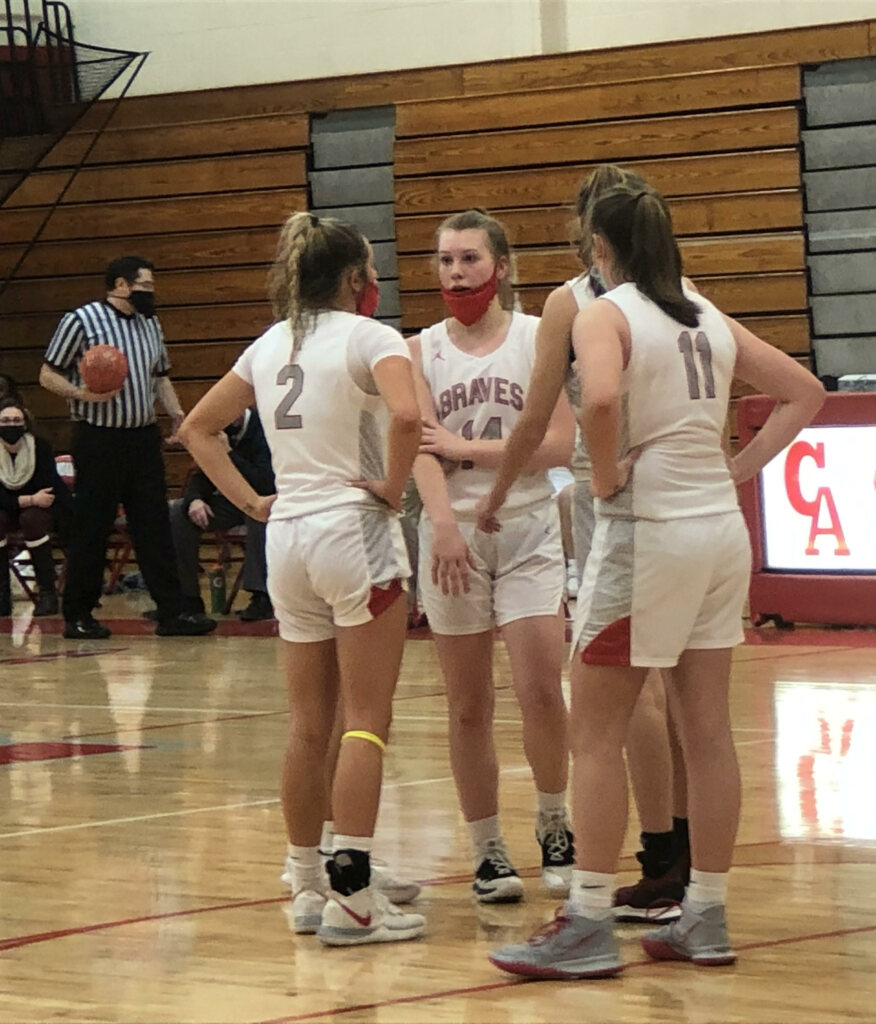 By BILLY HEYEN
CANANDAIGUA, N.Y. — Mike Brennan turned 40 on Tuesday. Because his Canandaigua team had a night game on the schedule, there were basically two ways the day could end for the Braves' head coach — one happy, one not so much.
After Brennan's Canandaigua squad nearly blew a big lead to ruin his birthday, the Braves composed themselves just in time to come out on top.
"A win makes everything go pretty smoothly," Brennan said. 
Canandaigua's (8-1) 63-57 win against Brockport (6-3) wasn't just a birthday victory for Brennan. It also claimed a Monroe County Division 3 title for the Braves, who were led by Abbey Herod's 17 points to go with 14 apiece from Mya Herman and Kayla Taylor. The victory places Canandaigua in strong position to claim the No. 2 seed in the Class A sectional tournament behind Pittsford Mendon, as well.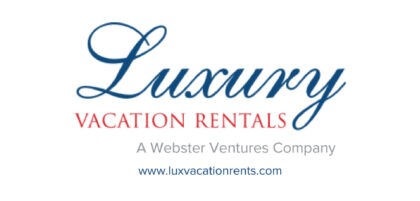 "These wins, it's great to win now, but this will produce a bunch of wins in the future," Brennan said. "… I'm excited to watch film and really learn from it."
MORE: Rush-Henrietta girls snap 41-game losing streak
Nearly from the opening tip, full-court pressure was employed by both squads. They'd played a defense-heavy game in the 40s earlier this season that Canandaigua won by six points, and whichever team's defense worked better in its aggressive approach looked like it'd have the edge again.
The Braves' pressure was essentially man-to-man with two key components — Herod guarding Brockport point guard Ella Fadale, and Herman frequently leaving her mark to attempt to sneak in behind the ball-handler for a back tip. 
Herod is committed to play lacrosse at Boston College, one of the top programs in the country. Her lateral quickness caused a number of issues for the Blue Devils.
"We try to get teams moving," Brennan said, "and there aren't many teams that are gonna run by Abbey for very long. That's a real advantage for us."
The @cagrlsbb @cabravessports press features @MyaHerman4 sneaking in behind the point guard almost every time.

Worked this time for a back tip before the Herod dish back to Herman to give Canandaigua a 16-14 lead with 41 seconds left in the first. @PickinSplinters pic.twitter.com/r8s3aiWMQP

— Billy Heyen (@BillyHeyen) March 3, 2021
Brockport's press worked a number of times, as well, but the Blue Devils didn't quite as frequently turn takeaways into points. Herman, Herod, Taylor, Kate Stocker and Macy Bacon all found ways to points off turnovers that had Canandaigua up for almost the entirety of the first half.
"The team that embraced the chaos was probably gonna build that lead," Brennan said. "And we needed every bit of that lead."
Kate Stocker pushes it to Macy Bacon in transition and @cabravessports @cagrlsbball leads 10-8 with 3:26 left in the first. @PickinSplinters pic.twitter.com/bz2cX2bSXR

— Billy Heyen (@BillyHeyen) March 3, 2021
Herman hit a 3 at the halftime buzzer to go into the break up 12, and it was more of the same in the third quarter, with the Braves heading to the final frame up 54-39.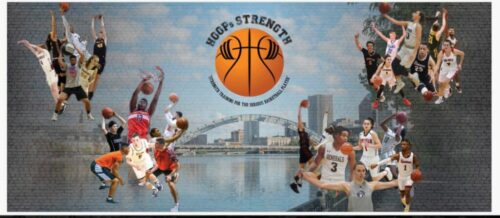 Finally, though, Brockport began to score off its takeaways. Emma Laureano nailed a 3. So did Ava Velletri and GG Allen. By the time three minutes remained, Canandaigua led by one, 56-55.
"They're really good," Brennan said. "They have shot makers… They made a bunch of contested shots."
GG Allen for 3. @bcsdbluedevils has pulled within 56-55 with 3:01 to play and has the ball.

Buckle up. @PickinSplinters pic.twitter.com/tIoT5noptB

— Billy Heyen (@BillyHeyen) March 3, 2021
The Braves' roster features six freshmen and two sophomores to go with a junior and three seniors. Brockport's comeback charge was the type of run that could force a young team to crumble.
Instead, though, Canandaigua continued doing what had gotten it the lead. First, Taylor scored her final bucket on a floater, taking advantage of yet another strong entry pass by the Braves.
"We work on that high-low stuff all the time," Brennan said. "… Kayla's a difference maker. It helps to have a 6-foot-1 kid who can do what she can do. She's only scratching the surface of her potential."
Mixed in with a couple of Taylor rebounds, Herman hit a jumper in transition to go up three. Then Herod snuck out beyond the Brockport press for a left-handed lay-in to go up five and essentially seal the result.
Bucket from @MyaHerman4 gives @cabravessports @cagrlsbball a 60-57 lead.

Brockport timeout inbounding on the offensive baseline with 1:09 to play. @PickinSplinters pic.twitter.com/TPKbYY7GfD

— Billy Heyen (@BillyHeyen) March 3, 2021
It was the type of victory that allowed Brennan to think about the big picture on his birthday. His Braves had made some "young kid" mistakes, he said, but they'd overcome those to win anyway. A league title had been there for the taking, and they'd won it.
It's easy to look at a young team and think about what they'll accomplish down the road, Brennan said. Tuesday night, he could look at his squad and appreciate all that they've already done.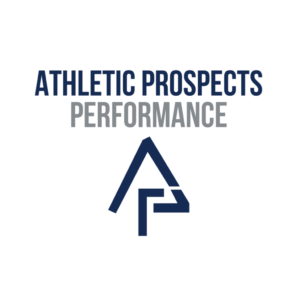 "You don't know what's gonna happen when they're still freshmen," Brennan said. "To be able to win the league outright with a group that's so young, you gotta strike while the iron's hot… I feel like waiting for that perfect moment is not what a competitor does. We don't want to use that excuse that we're young. We want to win now."
Scoring totals
Canandaigua: Abbey Herod (17), Mya Herman (14), Kayla Taylor (14), Kate Stocker (8), Kyleigh Chapman (7), Macy Bacon (2), Brooke Rizzo (1)
Brockport: Ella Fadale (13), Ava Velletri (13), Emma Laureano (11), Gisela Allen (10), Emma Sodoma (8), Emily Vergari (2)