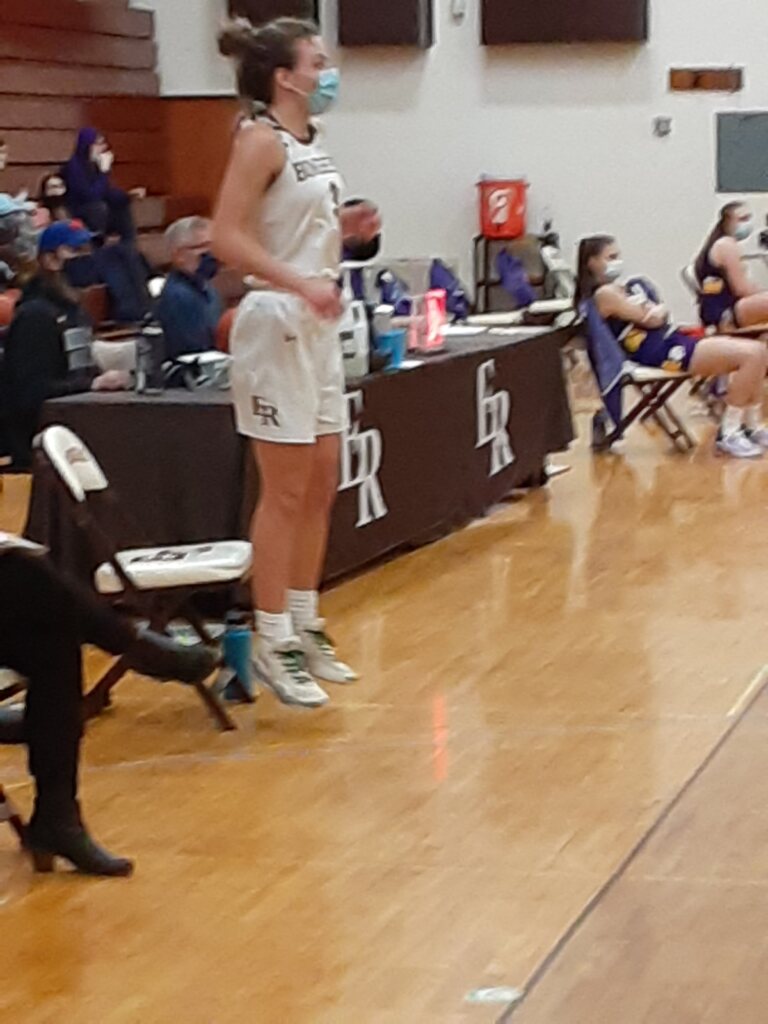 By TIM IRVING
Last April when the All-State girls basketball teams were announced, most of us were dealing with the reality of a global pandemic.
So, we might have missed that East Rochester's Sam Lewis earned second-team Class C honors, best among returning Section V players.
And basketball isn't even her first sport.
The junior accounted for 22 points Wednesday night as the Bombers (7-1) scored 40 first half points and cruised to a 61-42 victory over Clyde-Savannah, the Golden Eagles entered the game with just one loss this year.
Sophomore Lily Funk came out hot in the first quarter, both on the boards and from behind the arc, scoring 13 of the Bombers' 20 points.
Clyde-Savannah coach Steven Dunn was heard saying afterwards, "It's tough to beat a team that doesn't miss."
In the second quarter, Lewis took over with 11 of ER's 20 points as they built a 40-22 halftime lead.
"She's a fierce competitor and she just gives everything, every single time she's on the floor," said coach Mark Florack.
Lewis scored 18 of her 22 in the second and third quarters. Funk finished with 19 and Zoe Zutes added 13 points and six blocked shots as the Bombers created match-up nightmares for a Golden Eagles team that is used to their team speed giving them the advantage.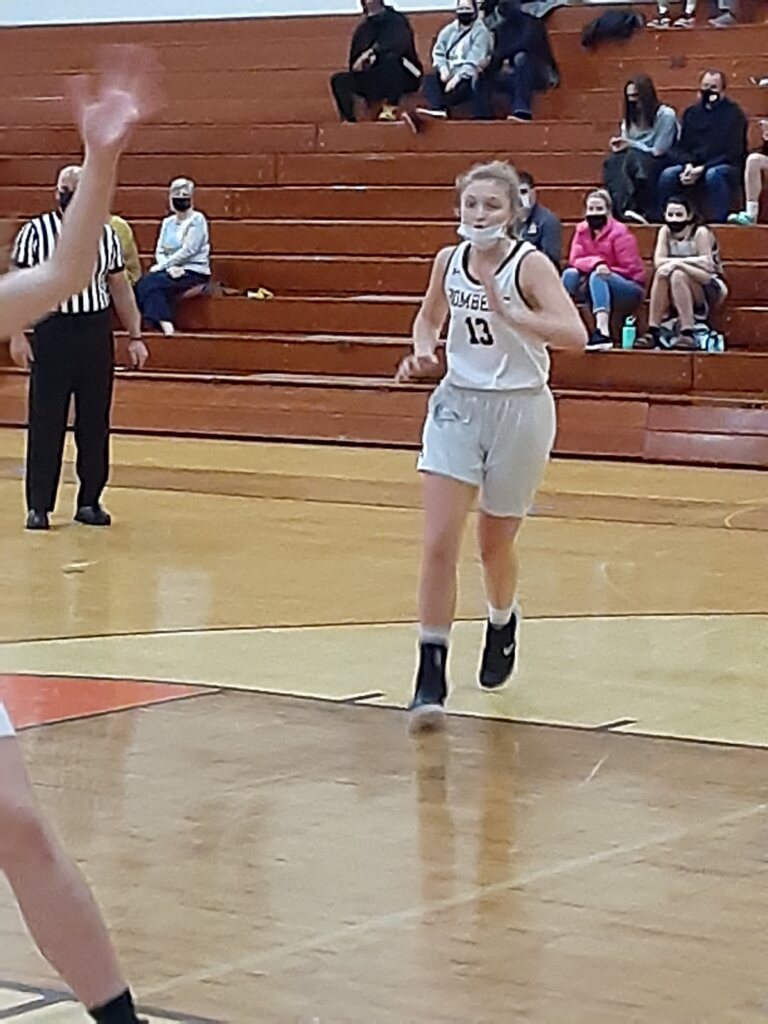 "We know, when we play our best, there's no team that can compete with us in our league, " said Lewis, who needs just 17 points in Friday's game against Sodus to reach 1,000 points as a junior. "Clyde's a good team, they're hard to match up against and they're fast and they know how to score the ball but when we play defense, we can beat teams by a good amount."
Lewis is one of the area's top field hockey recruits while Zutes and Funk led the Bombers to a Class C Team Sectional title in tennis but the hardwoods are where they plan to make their mark.
"Me, Lily, Zoe, Zarriah (Eldridge) have all been on the team since eighth grade and this year, I think we know what's on the line and what we can do and we're just ready to take it all the way this year," Lewis said.
Florack added "In our league and in Class C1, we could be a tough team to play against."
Clyde's inside-out combination of sophomores Jaida Larsen (21) and Kylie Paylor (14) took care of a bulk of the scoring for the Golden Eagles.
SCORING:
Clyde-Savannah
Aslyn Rattray (2), Kyle Paylor (14), Madison Secor (5), Jaida Larsen (21).
East Rochester
Sam Lewis (22), Emma Romach (1), Neveah Johnson (2), Zoe Zutes (13), Lily Funk (19), Lebria Hickman (4).