GIRLS
EAST (2-2) 39
AQUINAS (3-2) 51
Chanel Alexander registered her fourth straight 20-plus point game performance as Aquinas acquired its second straight victory via double digits. The senior added seven steals, four assists and three rebounds in the contest. Lydia Kaplun followed with 11 points and four rebounds. Sophia Hartman finished two points from a double-double while pulling in 10 rebounds. Isabella Testa and Amaris Watts each added six points for Aquinas as well.
GREECE OLYMPIA (2-3) 46
BATAVIA (3-3) 66
Bryn Wormley notched 35 points to propel Batavia to its third consecutive victory. Tied at 21 after two quarters, Wormley opened up the second half with three threes and 14 points to give Batavia a lead it would not concede. She finished with 24 points in the half and ended her day with a 10-for-14 effort on free throws. Tess Barone was the only other Blue Devil to reach double-figures as she finished with 11 points. Mackenzie Reigle added seven points in the winning effort as well. Olympia's Taylor Jung kept the Spartans in the contest with 32 points. Tehilyah Murray scored four points in the contest as well. Other scorers – Olympia: Shania Estrich (3), Macie Vetter (3), Abby Dewar (2), Teneja Scott (2); Batavia: Haylee Thornley (4), Tianna Rhim (4), Bella Houseknecht (3), Rachel Wright (2).
CHURCHVILLE-CHILI (3-1) 41
SPENCERPORT (0-4) 31
Jessalyn Taylor paced Churchville's offense with 12 points as the Saints rolled by Spencerport in its first of two meetings. Mikayla Shipley and Jasmine Gibbs split 16 points evenly for the Saints. Sydney Postell contributed seven points. Hannah Shipley, Esabella Smith and Jordan Loewke all finished with two points as well.
PITTSFORD SUTHERLAND (2-3) 69
GREECE ODYSSEY (0-5) 49
Three players reached double-figures to help Sutherland snap its three-game skid. Leora Cook led the offense with 20 points while Ellie Bergin finished one steal away from a triple-double (14 points/10 rebounds). Lara Brandt registered 12 while Brooke Pestorious and Caitlin Bergin both finished with seven apiece. Other scorers – Sutherland: Annie Refermat (5), Dylan Madigan (4).
EAST ROCHESTER (5-1) 40
OUR LADY OF MERCY (4-2) 66
Audrey Hintz registered a career-high 17 points to pull Mercy out of its two-game skid and hand East Rochester its first loss of the year. Libby McDonough tallied 14 points and Karli Harnischfeger added 10 points. Holly Bagley (9), Mia Valvo (6), Anna Lynch (4), Gabby Talia (3) and Caroline Murphy (3) rounded out scoring for the Monarchs.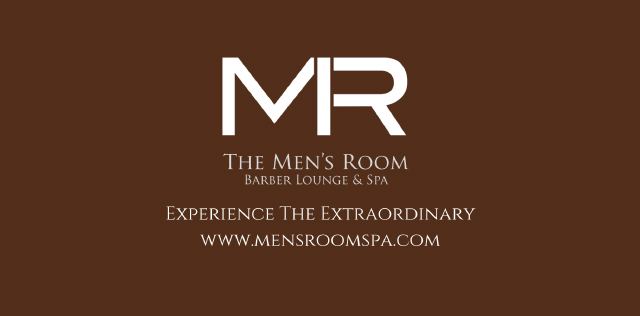 GANANDA (2-3) 45
RED CREEK (1-4) 35
Kaylee Marvin put together a 23-point, 17-rebound double-double to help Gananda down Red Creek on the road. Ashley Crumb added six points while Camryn Daeffler, Nadia Martyniuk and Yadleen Gill all added four points apiece. Red Creek's Isabella Wilbur nearly matched Marvin with 20 points. She finished with seven rebounds and four steals in the contest. Mackenzie Ferguson contributed nine points, four rebounds and an assist for the Rams as well. Other scorers – Gananda: Eva Jenny (3); Red Creek: Riley Shaffer (2), Tamara Crawford (2), Madeline Smith (1), Mady Sanzotta (1).
GENEVA (0-6) 27
MIDLAKES (4-2) 62
Midlakes' defense held Geneva to 12 points in the first three quarters to snap its two-game skid at home. Leading the way was Kate Mahoney who led the offense with 14 points and Cara Walker who filled her stat sheet with 11 points, seven assists and five steals. Grace Murphy and Mary Givens both added nine points in the winning effort as well. Geneva's Rylie McGhan scored all 11 of her points in the final half with two threes and 1-of-2 makes from the line. Allie Good followed with 10 points and finished 2-of-4 from the line as well. Other scorers – Geneva: Brionna Carter (2), Grace Validzic (2), Natalie Budgar (1); Midlakes: Callie Walker (6), Jaycie Lannon (5), Hanna Godkin (4), Cate Peacock (2), Camryn Ford (2).
PAVILION (4-0) 61
MOUNT MORRIS (0-4) 36
Karlee Zinkievich and Lauren Kingsley combined for 42 points as Pavilion downed its fourth straight opponent to open the season. Zinkievich finished with 22 and Kingsley, 20. Emily Kingsley added six points and Shea Amberger tallied five in the winning effort. Other scorers – Pavilion: Kodi Beehler (4), Adeline Milligan (4).
BATAVIA-NOTRE DAME (4-2) 38
ELBA (6-0) 52
Notre Dame's offense comprised of five nearly equal scoring efforts. Emma Sisson, Maylee Green and Sarah McGinnis scored eight points apiece. Green and McGinnis each reigned in six boards while Sisson corralled four rebounds and added four steals. Amelia McCulley and Lindsey Weidman each tallied seven points with 11 and eight rebounds, respectively. McCulley put together four assists, five steals and a block in the contest as well.
LYNDONVILLE (1-4) 42
BYRON-BERGEN (2-3) 49
Ava Wagoner and Dayi Caballero combined for 21 points to propel Byron-Bergen to its first win in three games. Wagoner and Caballero notched 11 and 10 points, respectively. Brooke Jankowitz scored eight and Sasha Schramm finished a point behind. Zoey Shepherd and Maddie Pimm both contributed four points apiece. Hope Hermson and MacKenzie Senf rounded out scoring for the victors with three and two points, respectively.
OAKFIELD-ALABAMA (2-2) 36
WHEATLAND-CHILI (0-5) 32
Caitlin Ryan and Kelsey Schlagenhauf controlled the boards and offense to steer Oakfield-Alabama to victory. Ryan finished with nine points and rebounds. Schlagenhauf totaled eight points and 13 rebounds. Danica Porter scored seven points, had four steals and turned away three shots. Brooke Reding (6), MaKena Reding (4) and Karly Smith (2) rounded out scoring for the Hornets.
WHITESVILLE (4-0) 54
BELFAST (4-2) 21
Emma Sullivan paced Belfast's offense with seven points and Mary Hamer followed close behind with six. Alicia Borden added four points while Anna Drozdowski and Cierra Wallace each finished with two. Whitesville's victory put a halt to the Bulldogs' three-game win streak.
NEW LIFE CHRISTIAN (VI) 48
C.G. FINNEY (4-1) 70
HORNELL (4-2) 61
WELLSVILLE (3-2) 53
HOLLEY (0-6) 27
ALEXANDER (5-0) 52
ATTICA (3-2) 38
PEMBROKE (4-1) 48

BOYS
UNIVERSITY PREP (2-2) 56
MCQUAID (3-2) 66
After missing a free throw attempt for what would have been his first point of the game, Keith Warren went 12-for-12 at the line, drained eight buckets from deep and finished with a career-high 44 points to lead McQuaid over University Prep. Warren reached double-digits in three of the four periods and maxed out at 14 points in the third and first quarters. University Prep trailed by just one at half, but failed to keep up with McQuaid when Warren dropped 25 and four other Knights combined for 15 in the final two periods. Ryan Broderick and Colin Bavibidila both finished with seven points. Joe Cairns and Jordan Brongo each had four. For UPrep, Cam Dyer led the offense with 13 points despite only converting an and-one in the second half. Mylan Maxwell followed with 12 points in the final half and Sincere Burroughs with eight points. Other scorers – UPrep: Shears (7), Edwards (4), Moore (4), Mathews (4), Green (3), King (1).
FRANKLIN (1-4) 75
NE DOUGLASS (1-2) 66
Four players attained double-digits to help Franklin hold on for its first win of the season. Cotton steered the offense with 20 points and Jaylin Jordan followed with 16. Cotton made eight field goals and shot 4-of-6 from the line while Jordan sank two threes and made 8-of-10 free throws. Dayvion Scott registered 12 of his 14 points in the final half and Sha'mere Freeman contributed 11 points. For NE Douglass, Trynzeir Parker led the offense with 20 points and Chris James contributed 15 of his own. Jason Jones scored nine while Delzair Hanks and Jose Rodriguez added eight apiece for the Panthers. Other scorers – Franklin: Chauncey White-Oliver (7), Juelz Nelson (5), Nazir McCloud (2); NE Douglas: Lonnie Buchanan (5), Khalil Johnson (2).
PITTSFORD MENDON (6-0) 72
EASTRIDGE (2-3) 38
"He looks effortless when he's going by guys," Mendon head coach Bob Nally said. "It's just a special kind of athlete. And he's a great kid." READ MORE.
HONEOYE FALLS-LIMA (4-2) 58
PITTSFORD SUTHERLAND (4-2) 51
Three players reached double-digits to steer Honeoye Falls-Lima to its third straight win. Josh Vogt led the offense with 18 points, four threes and seven rebounds. Nolan Smith followed with 17 points, including 10 in the fourth quarter, and Patrick Lustyk accumulated 14 with 4-of-7 free throw shooting. Combined, the three have scored 149 points over the past three games. Five Sutherland players scored eight or more points and Shane Leonard claimed the team-high of 12. Jake Priesser tallied 10 points while Jalyn Moorehead and Will Klenk each added nine. Sam Pisanelli scored eight in the loss as well. Other scorers – HFL: Reece Joint (5), Ben Carson (3), JT Killenbee (1); Sutherland: Patrick Smelt (3).
IRONDEQUOIT (3-1) 65
WEBSTER THOMAS (5-0) 71
Jackson Kulik scored 14 of his 29 total points in the fourth quarter to overcome a 12-point deficit and defeat Irondequoit to remain undefeated. The junior finished the game with nine rebounds, three assists and shot 6-for-7 from the line. Shawn Mason finished with 17 points and four threes including two in the fourth. Sean Linder registered all seven of his points in the final quarter as well. Thomas outscored the Eagles 28-10 in the fourth quarter. Irondequoit made 13 threes as a team and had four players reach double-digits in the losing effort. Evan Leonardo led the charge with 15 points on five buckets from distance. Ryan Heath and Rowan McGwin each finished with 12 points and collectively shot 7-for-8 on free throw attempts. Jason Jacobs Jr. followed with 11 and three threes of his own. Other scorers – Irondequoit: Jaleel Davis (9); Thomas: Tyler Williams (6), Andrew Quinn (6), Eli Adams (3), David Petz (3).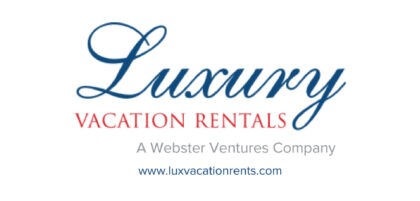 GREECE ATHENA (3-2) 89
GREECE ARCADIA (0-5) 50
Senior forward Austin Brown posted 23 points in three quarters to power Athena by Arcadia. After a 5-basket, 10-point second quarter, he made two threes in the third period to cap off his offensive production. By halftime, Athena possessed a 48-23 lead. Kenny Freeman shot 6-for-7 from the line and finished with 16 points. Team assist-leader Edgardo Ortiz added 11 of his own in the Trojan victory as well. For Arcadia, Gabe Taylor paced the offense with 13 points despite finishing with four at half. Adam Hurlbutt and Michael Bolger both reached double-figures in scoring with 12 and 10 points, respectively. Other scorers – Athena: James Reaves Jr. (8), Marco DeRubeis (6), Jahon Jones (6), Frankie Oropeza (6), Zandyr Meakin (5), Trashawn Jackson-Smith (4), Izaiah Stewart (4); Arcadia: Vincent Cacia (6), Ryan Mineo (3), Latrell Rowe (3), Joseph Schweigert (3).
BROCKPORT (0-5) 49
BRIGHTON (1-3) 72
Thomas Passawe and Aidan Lazenby combined for five threes and 23 points in the second half to overtake Brockport. Lazenby finished 6-for-6 from the free line to finish with 14 points total. Passawe registered 13 points, Troy McPherson contributed 11 points, Nathan Martin totaled 10 and Andrew Falter added nine with three buckets from long range. At half, Brockport held a 28-25 lead with the help of Owen Gardner's three threes in the first period. The senior led the team with 21 points using four three-pointers and 5-of-6 makes from the line. Matthew Rennie followed with nine points while Ryan Judd and Kevin Lawrenz each added seven. Other scorers – Brockport: Patrick Kiesow (3), Jared Prior (2); Brighton: Tyler Ortiz (6), Colin O'Connor (5), Olin Stanat (2), David Tisa Jr. (2).
RUSH-HENRIETTA (3-3) 65
EDISON TECH (1-2) 63
Chris Sleeper scored 11 of his team-high 20 points in the fourth quarter as Rush-Henrietta erased a two-point deficit after 24 minutes of play to win back-to-back games. Sleeper connected four times from the floor and converted 3-of-5 free throw attempts in the final stanza. Mason Giorgione added 17 points in the win. Jalen House had nine. Chad Thomas and Tobey Wright contributed five apiece. Gabe Wright had two points. Edison's Shaheem Ellis, Jr. led all scorers with 24 points. Chaheim Fowlks added 15 points for the Inventors. Alvion Williams (11), Davijon Lipscomb (6), Mike Morgan (6) and Andy Larancuent (1) also scored for Edison.
LEADERSHIP ACADEMY (2-2) 68
BISHOP KEARNEY (1-5) 63
Maurice McKinney, Jr. scored 23 of his game-high 33 points in the second half to help Leadership pull away. McKinney connected three times behind the 3-point arc and converted 10 free throw attempts in the final 16 minutes of the game. Sean Smith added 14 points for the Lions while Jordan Lindo and Khalid Ortiz-Price had seven apiece. Shamir Brooks (3), Rayshawn Boyd (2) and Will Carter (2) also scored for Leadership. Xavier Gissendanner paced Bishop Kearney with 24 points. Edmari Binion had 11 for the Kings, and Zacarr Johnson added 10. Colin Gentile (6), Chris Taggart (5), Roderick Simmons (3), Wilfredo Sanchez (2) and Jayden Grayson (2) also scored for Kearney.
ROCHESTER PREP (1-3) 60
CHESTERTON ACADEMY (0-5) 40
Emmanuel Graham dropped 20 points to help Rochester Prep pull away with its first victory of the season. The senior added six assists. Finesse Simmons constructed a double-double with 17 points and 11 assists for the Tigers as well.
GENEVA (4-2) 49
WAYNE (6-0) 62
For the better part of Saturday's first half, Wayne's Mason Blankenberg deferred to his teammate's on the offensive end of the floor. Eagles' head coach Bill Thomson wanted to see a different approach starting in the third quarter. The junior guard didn't disappoint. Blankenberg scored 17 of his 21 points in the second half. READ MORE.
BLOOMFIELD (2-3) 38
RED JACKET (3-2) 44
Red Jacket's third straight win. Bloomfield's Max Willix led the offense with 10 points, followed by Issac McClelland and Cooper Wille who had nine and eight, respectively. Other scorers – Bloomfield: Eric Sandle (4), Xavier Williams (4), Cameron Smith (3).
AVON (3-1) 56
LIVONIA (5-0) 67
Shawn Minnehan paced Livonia's offense with 17 points as a battle of two unbeaten squads ended in favor of the Bulldogs. Livonia opened the second half strong and regained a 10-point lead to ride out the remainder of the game. Troy Galbraith backed Minnehan's strong performance with 14 points and Steffan Gwyn followed with 13. Avon's Michael Rowland also finished with a team-high of 17. Zach Colvin notched 14 for the Braves as well.
MOUNT MORRIS (0-4) 38
CALEDONIA-MUMFORD (5-0) 96
Kyle Wade and Evan Raniewicz registered 20 or more points to extend Cal-Mum's winning streak to five games. Wade paced the offense with 24 points and rounded out his stat sheet with five assists, steals and rebounds. Raniewicz dropped 20 points and added seven rebounds, two assist and two steals. Scott Essig added 12 points, Mason Nusbickel contributed 10 and Nathan Howard finished a point away from a double-double after pulling in 10 rebounds. Mount Morris' Stephen Somers scored 11 points, Alex Crespo-Lazu grabbed eight and Owen Yencer had seven. Other scorers – Cal-Mum: Camden Reed (5), Alex Carnes (5), Jake Cappotelli (4), Mark Poles-Harrison (4), Jeremy Raymond (3).
PAVILION (2-2) 48
YORK (3-1) 74
York used nine players with five or more points to pull past Pavilion in its third straight victory. Maddox Timothy paced the offense with 13 points, followed by James Kennedy with 11 and David Cuozzo's eight points. York had accumulated a 36-22 lead at halftime. Cole Tillotson registered Pavilion's team-high 15 points. Trevor Weidrich finished with nine points in the loss.
AVOCA/PRATTSBURGH (4-0) 92
HAMMONDSPORT (0-4) 55
Macoy Putnam rang in eight shots from deep and accumulated 31 points to keep A-P's record perfect through four games. Sawyer Devoe and Pacey Hopkins each contributed 17 points through the roles they played in the 30-point first quarter. Devoe tallied 11 points on five field goals and a free throw while Hopkins secured nine on three buckets including one from deep. James Crowder and Kris Johnson also added six points apiece in the victory. Chris Becker paced Hammondsport's offense with 25 points. He finished with three threes and four makes in five chances from the free throw line. Hunter Ball scored 10 points on five baskets and Zak Davis made a field goal in every quarter to finish with eight. Other scorers – Avoca/Prattsburgh: Caleb Johnson (7), Caleb Clements (5), Ethan Covery (1); Hammondsport: Seth Amio (7), Liam Kressly (2), Cooper Watson (1).

BATAVIA (5-0) 69
GREECE OLYMPIA (1-3) 56
HONEOYE (4-1) 67
MIDLAKES (1-4) 53
DUNDEE (1-3) 40
SOUTH SENECA (4-1) 43
KESHEQUA (0-4) 44
GENESEO (3-1) 89
LETCHWORTH (2-2) 48
WARSAW (1-3) 51
PERRY (1-3) 46
WAYLAND-COHOCTON (1-3) 53
BATH-HAVERLING (1-2) 60
HORNELL (4-1) 68
LEROY (2-2) 50
DANSVILLE (1-2) 38
PEMBROKE (5-1) 53
ATTICA (2-4) 52
ARKPORT-CANASERAGA (0-5) 36
CANISTEO-GREENWOOD (3-1) 69
WELLSVILLE (4-1) 72
FILLMORE (4-1) 67
WHITESVILLE (2-3) 30
SCIO (2-1) 51
CUBA-RUSHFORD (2-3) 56
BOLIVAR-RICHBURG (2-3) 69
JASPER-TROUPSBURG (4-1) 56
BRADFORD (2-2) 32