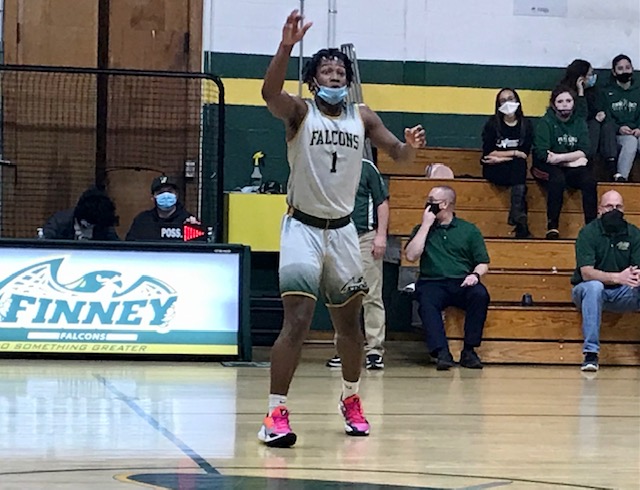 BY PAUL GOTHAM
ROCHESTER, N.Y. — More than 30 minutes had passed since the final horn sounded.
Clad in a NIKE EYBL T-shirt and sweatpants, Markus Robinson stood on the seventh and top row of the bleachers. With basketball in hand, he struck a quarterback's pose as he measured his distance from the basket. The 6-foot-1 guard pumped a pair of times before getting his coach's attention.
"No practice tomorrow if I make this?" he said smiling.
Joe Marchand looked up from the scorer's table and glanced over his left shoulder at the sophomore star. The C.G. Finney coach turned and looked at the basket before returning his gaze to the top of the bleachers.
Apparently the distance along with the individual responsible for suggesting the wager and shortage of practice time during this COVID-19 shortened season didn't sit well with Marchand.
"I'll buy you lunch," he said.
Robinson's attempt sailed just past the iron.
It was one of the few times he was off-the-mark on this day when Section V's career active scoring leader finished with 49 points in an 81-58 win over Rochester Prep.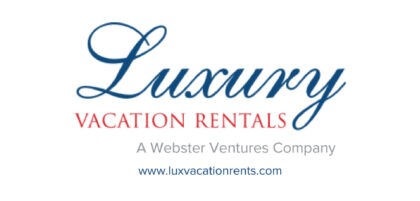 "I can't say enough about him," Marchand commented. "His athleticism is incredible. His pull-up jumper is sick. He's a young man who spends a lot of time in the gym. He puts himself in the right place around the right people to develop his game. It's definitely been paying off."
Robinson missed his first two shots of the night, and yet he scored 22 points before the end of the first half on 10-of-18 shooting.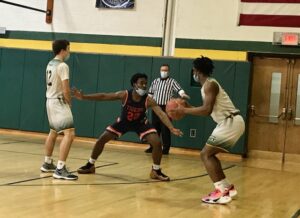 Leading 38-27 at halftime, Robinson pumped in 20 more points in the third quarter to extend Finney's lead to 22. He connected on his final six shots to complete a 23-of-36 performance. He also grabbed eight rebounds and handed out four assists before exiting with two minutes remaining in the game.
"Obviously, we told Markus if there isn't anybody bigger in front of you, take it all the way," Marchand said of the discussion at halftime. "The team understands it too. We have the right kids playing with him. They're willing to just give him the ball."
That's not to say his teammates can't finish. Matt Magliato connected three times behind the 3-point arc and added 11 points. Nick Pasquintonio had seven including a pretty baseline, turnaround jumper.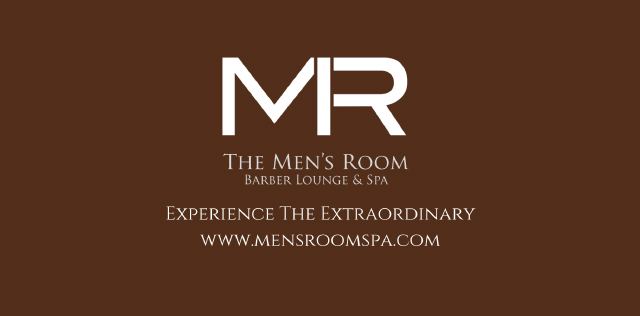 Make no mistake, though, Finney's team revolves around Robinson.
As it should.
An imposing force at 185 pounds, it's easy to forget he's just two years removed from middle school. It would be easy for him to rely upon brute strength to get his points, but that's not the case.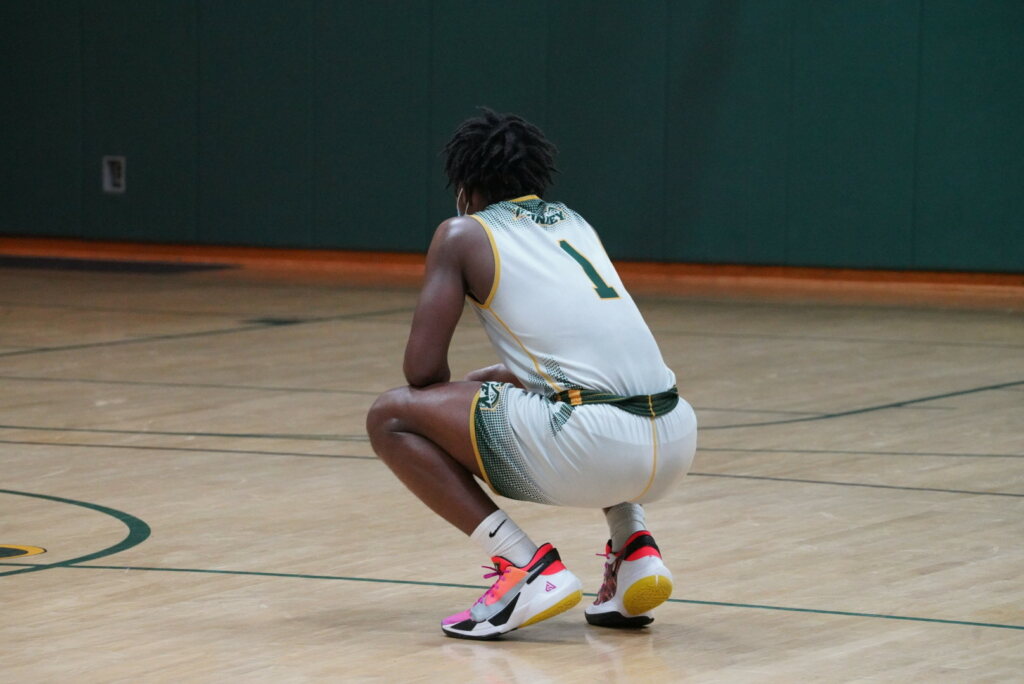 VIEW MORE CHRIS WASHINGTON WORK HERE. 
Marchand mentioned the pull-up jumper. Robinson can go to his left or right and connect. He can face up a defender or use a ball screen.
"It depends on how close he plays up on me," Robinson said when asked how he breaks down a defender. "If he gives me enough room to go left, then I go left. It's the way his footwork is. If I can beat him before he gets to that spot then I've got the pull-up jumper."
Markus Robinson hits another jumper. Finney 70-44 with 5:08 to go. Robinson has 37. pic.twitter.com/xpdjpY1oSW

— Paul Gotham (@PickinSplinters) February 15, 2021
Add to the mix a step-back jumper that he flashed from the three-point arc as well as in the paint. If a defender can somehow manage to stay with that, he deftly goes with a hesitation dribble before getting to the rim.
Markus Robinson drive, stop, scoop Finney by 8 32-24 pic.twitter.com/1iPzg7oOY1

— Paul Gotham (@PickinSplinters) February 15, 2021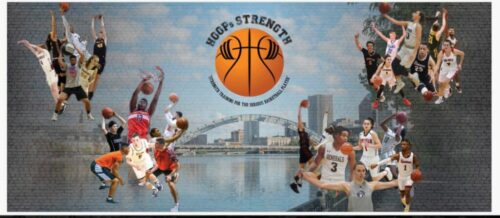 The pull-up, though, is at the core of it.
"It's staying after practice, just working on it until I hit a hundred of them," he explained. "Stay after practice and just work on it."
The ability to blend power with finesse is not lost on Marchand who has expanded Robinson's role this year.
"I've never seen a shot blocked off his pull-up jumper. He's developed as a point guard this year. His scoring hasn't gone down much. He is getting his team involved a lot more."
Markus Robinson sticks the free throw line jumper. Finney 12-10 early in the first. pic.twitter.com/wR9cBizF87

— Paul Gotham (@PickinSplinters) February 15, 2021
Rochester Prep kept it close early. Jaquis Robinson and Finesse Simmons combined for 19 points including five 3-pointers during the first 16 minutes when the Tigers connected nine times from the field. Jami Walker's bucket with 4:40 to go in the second quarter made it 27-24 game with Finney in the lead.
Marchand's squad extended its 2-3 zone coming out of halftime, and RPrep's long-range threat was all but extinguished.
"They had five threes and only three two-point buckets," Marchand noted of the halftime totals. "We told the kids if we took the threes away and continue to rebound like we can where we limit them to one-and-out opportunities, we should be able to blow this game open."
Donya Walton FINISHES in the lane for @RPHS_Athletics Pardon the previous posting of this tweet. 🤦‍♂️ pic.twitter.com/5v47FpkXpa

— Paul Gotham (@PickinSplinters) February 15, 2021
Zach Bordeau finished with five points for Finney. James Sidorshin had four. Diego Beshette (3) and Connor Torrelli (2) also contributed for Finney (3-2).
Markus Robinson's 49-point effort marked his third game this season with 40 or more points. A season ago, he topped 50 in 10 games. He has 199 total points this season and 1,755 for his career.
Marchand doesn't hide from the possibility that his prodigy may need to find a more challenging atmosphere in the future.
"We're trying to do right by him and deciding are we the right place for him next year, the head coach said. "We've talked about getting him into a prep school. We're the ones pushing it. He's looking, too, and his mother's looking. If he feels this is still developing his game, then maybe he stays.
"It's our job as coaches as a school to elevate his game where it needs to be. I think he's a Division I player, and I think he's a kid who can make money doing this. It's our job to put him in a position to do that. We will pursue prep schools. If we come back and say 'you know what, maybe you do need to stay here another year.'"
Finney hosts Eugenio Maria on Thursday.
Rochester Prep plays at Northstar Christian on Thursday.
Scoring Totals
Rochester Prep: Jaquis Robinson (16), Finesse Simmons (11), Manny Graham (10), Donya Walton (8), Jami Walker (7), Javier Flowers (4).