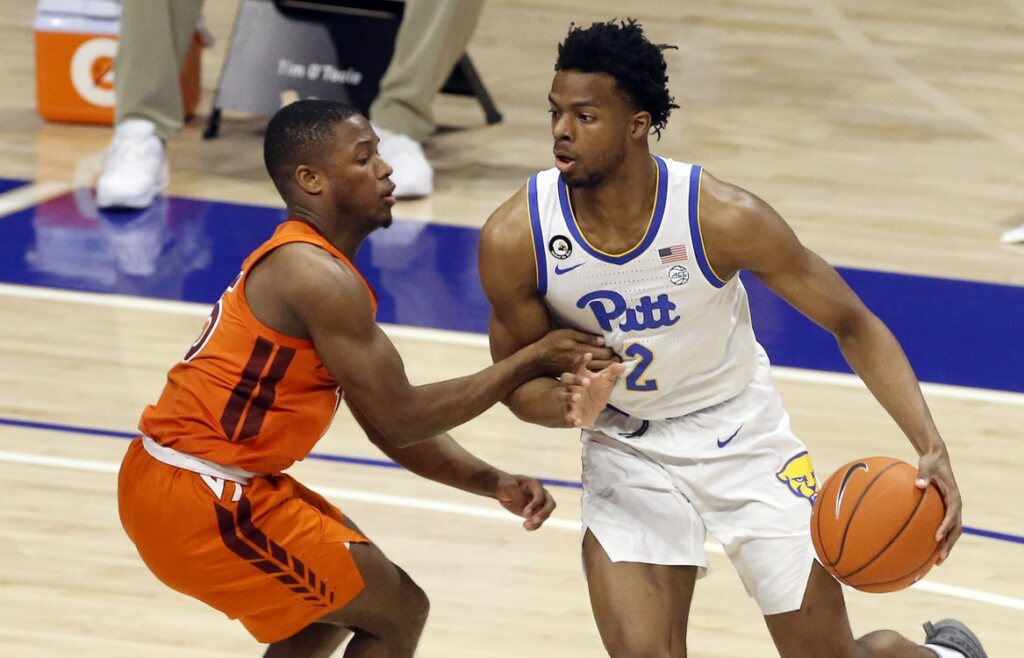 No. 5 HOUSTON (15-2) 73
EAST CAROLINA (8-6) 82
Jayden Gardner and Tristen Newton combined for nine points during an 11-2 run midway through the second half as East Carolina took down Houston. Tied at 51 at the 12:31 mark of the period, Newton gave the Pirates the lead with a mid-range jumper. Gardner finished a fastbreak layup off a turnover. The junior forward continued with a free throw and a hook shot. Newton capped off the run with a breakaway dunk for a 62-53 advantage with seven minutes remaining. J.J. Miles hit a pull-up jumper as well. The Pirates forced four missed field goals and four turnovers in six possessions. Gardner led with 21 points and 15 boards. Tremont Robinson-White connected on 5-of-6 three pointers as part of his 17-point performance. Miles scored 14 points on 6-of-12 shooting. Bitumba Baruti contributed 13 off the bench. Newton had 10 points, six assists and four rebounds. For Houston, DeJon Jarreau netted a game-high 25 points along with five rebounds and five assists. Marcus Sasser had 17 points. Justin Gorham posted a double-double of 11 points and 11 boards.
SOUTH CAROLINA (5-6) 72
No. 22 FLORIDA (10-5) 66
Keyshawn Bryant and Seventh Woods teamed up for 10 points during a 13-1 run as South Carolina rallied for the road win. Trailing 65-59 with 6:37 remaining, Woods ignited the run with a pull-up jumper. Bryant finished a breakaway dunk while Jalyn McCreary tied the game with a slam of his own. Woods gave the Gamecocks the lead for good with another mid-range jumper before Bryant converted back-to-back putbacks to ice the game. AJ Lawson capped off the run with a free throw. Not only did the Gamecocks not allow a made field goal during the spurt, they forced eight missed shots and three turnovers. Lawson led the eight-point comeback with a game-high 22 points along with eight boards. Woods added 12 points and four rebounds. For Florida, Tre Mann led four players in double figures with 17 points, eight boards and three assists. Noah Locke hit three long-range shots as part of his 15 points. Colin Castleton had 11 points and Omar Payne 10.
LSU (11-6) 60
No. 10 ALABAMA (15-4) 78
Alabama shot 54.3 percent (19-of-35) in the second half and outscored Louisiana State University (LSU), 42-30, to pull away for the victory. The Tide held the Tigers to 27.3 percent (9-of-33) shooting in the period as well. Jaden Shackelford led five players in double digits with 19 points on 7-of-16 field goals. Alex Reese had 13 points and Juwan Gary 12 plus seven rebounds. Keon Ellis and Jahvon Quinerly both chipped in 10 points. Ellis corralled seven boards and Quinerly added three rebounds and three assists. For LSU, Cameron Thomas recorded a game-high 22 points and five rebounds. Ja'Vonte Smart netted 14 points.
No. 16 VIRGINIA TECH (13-4) 72
PITTSBURGH (9-5) 83
Four players scored during a 13-0 run as Pittsburgh exploded for 83 points on Virginia Tech. Leading 57-55 with seven and a half minutes remaining, Ithiel Horton and Xavier Johnson ignited the offense with a three-pointer apiece. Au'diese Toney made back-to-back layups and Justin Champagnie netted two free throws as the Panthers took a commanding 70-55 advantage with 4:24 left. Johnson poured in a game-high 32 points off the bench on 11-of-17 shooting, including 4-of-7 from long range and 6-of-7 from the foul line. The junior guard dished out seven assists and collected five rebounds as well. Horton had 15 points and Toney 14. Champagnie posted a double-double of 10 points and 13 boards. For Virginia Tech, Keve Aluma recorded 30 points on 10-of-16 field goals, including 4-of-7 from beyond the arc and 6-of-6 free throws. The junior forward corralled 10 rebounds and handed out five assists as well. Justyn Mutts had 17 points and six boards. Hunter Cattoor contributed 12 points off the bench.
KENTUCKY (5-11) 70
No. 18 MISSOURI (12-3) 75
Missouri held Kentucky to 27 points on 35 percent (10-of-28) shooting in the first half en route to a double-digit lead and held on for the win. Dru Smith led the Tigers' offense with 26 points, seven rebounds and five assists. The senior guard converted 6-of-11 field goals and 12-of-14 free throws. Xavier Pinson added 14 points and four assists. Mark Smith had 11 points off the bench. For Kentucky, Davion Mintz led with 18 points. Brandon Boston, Jr. and Keion Brooks, Jr. both contributed 10 points.
No. 3 VILLANOVA (11-2) 59
ST. JOHN'S (12-7) 70
St. John's outscored Villanova, 40-32, in the second half for its fifth consecutive victory and second straight over a ranked opponent. Posh Alexander paced a balanced Red Storm offense with 16 points, six assists, four rebounds and three steals. Julian Champagnie recorded a double-double of 14 points and 13 boards along with three blocks. Vince Cole chipped in 12 points. For Villanova, Caleb Daniels had 16 points. Jeremiah Robinson-Earl netted 16 points and snatched 17 rebounds, including eight on the offensive glass.
No. 14 VIRGINIA (12-3) 64
NORTH CAROLINA STATE (7-7) 57
Four players scored during a 12-2 run as Virginia grinded out the road victory. Trailing 46-45 with six minutes left, Trey Murphy III gave the Cavaliers the lead for good with a pair of free throws. Sam Hauser quickly extended it with a three-pointer on the ensuing possession off a steal. Kihei Clark made a layup, Jay Huff converted a three-point play and Murphy finished a dunk for a commanding 67-58 advantage with 3:19 remaining. The Cavaliers forced three turnovers and a missed field goal as well. Hauser and Murphy both made five field goals, two long-range shots and 6-of-6 free throws for 18 points and grabbed five rebounds. Huff netted 12 points and collected six boards. For North Carolina State, Jericole Hellems scored 23 points on 9-of-15 shooting, including 3-of-6 from beyond the arc.
GEORGETOWN (5-8) 86
No. 15 CREIGHTON (13-5) 79
Chudier Bile scored 15 of his 17 points in the second half to lead Georgetown. The senior forward made six of his eight shots, including four layups and a pair of mid-range jumpers. Overall, Bile went 7-of-13 from the field, grabbed six rebounds and handed out an assist. Jahvon Blair was the team's leading scorer with 22 points. The senior guard netted five long-range shots and dished out seven assists. Jamorko Pickett made four three-pointers of his own as part of his 16-point performance and corralled seven rebounds. Qudus Wahab contributed 12 points and eight boards. For Creighton, Denzel Mahoney led with 22 points, including 15 in the second half. Mitch Ballock connected on four shots from beyond the arc as part of his 16 points. Christian Bishop and Marcus Zegarowski both scored 14 points.
ALSO:
BUFFALO (WBB) 77
AKRON 55
Dyaisha Fair (Edison Tech) scored 24 points on 10-of-24 shooting, including 4-of-10 from beyond the arc. The sophomore guard added four assists, three rebounds and a pair of steals as well.
OTHER SCORES
FORDHAM 54
UMASS 60
ST. LOUIS 75
LA SALLE 82
VCU 63
RHODE ISLAND 62
SETON HALL 60
PROVIDENCE 43
WESTERN MICHIGAN 76
BOWLING GREEN 70
TULANE 67
WICHITA STATE 75
UCF 61
MEMPHIS 75
SMU 65
TULSA 63
OKLAHOMA STATE 78
TCU 81