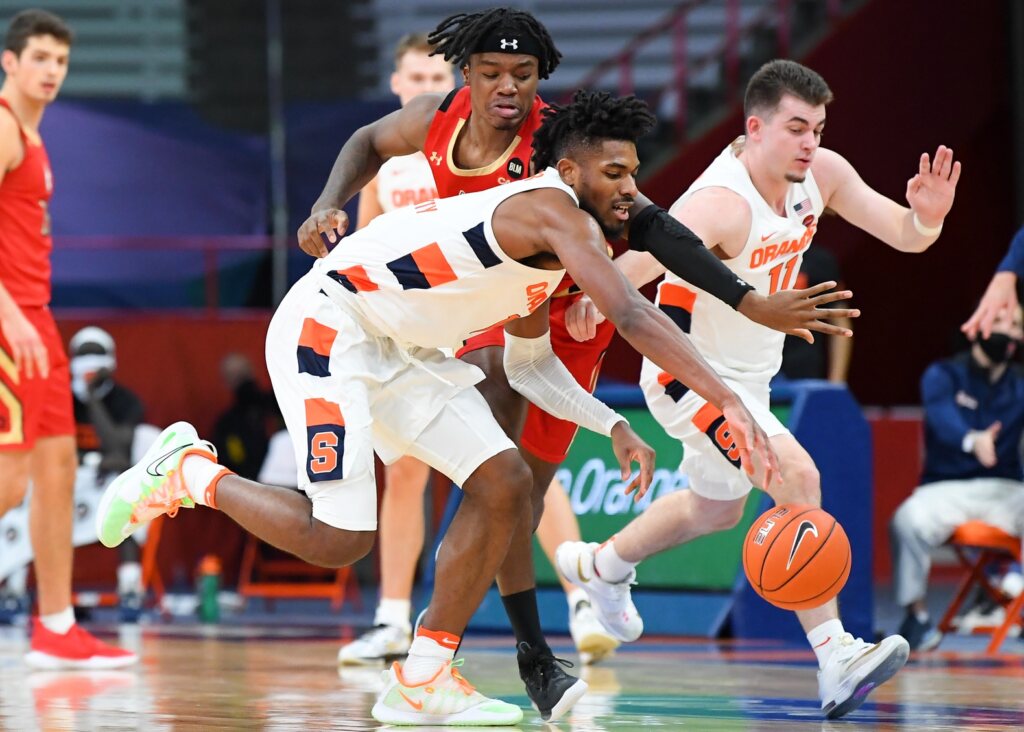 By PAUL CIFONELLI
Syracuse's game that was scheduled for tonight against Louisville has been postponed due to a positive test and contact tracing within Louisville's program. As of now, there isn't a make up date in mind.
This is the fourth game the Orange have had postponed due to COVID-19 protocols this season. The program had a two-week break at the end of December and the beginning of January due to a positive test in Buffalo's program after the two teams played. Syracuse also had its game against Clemson postponed on Jan. 12.
Syracuse's next game is scheduled for Saturday at 2 PM at Clemson.