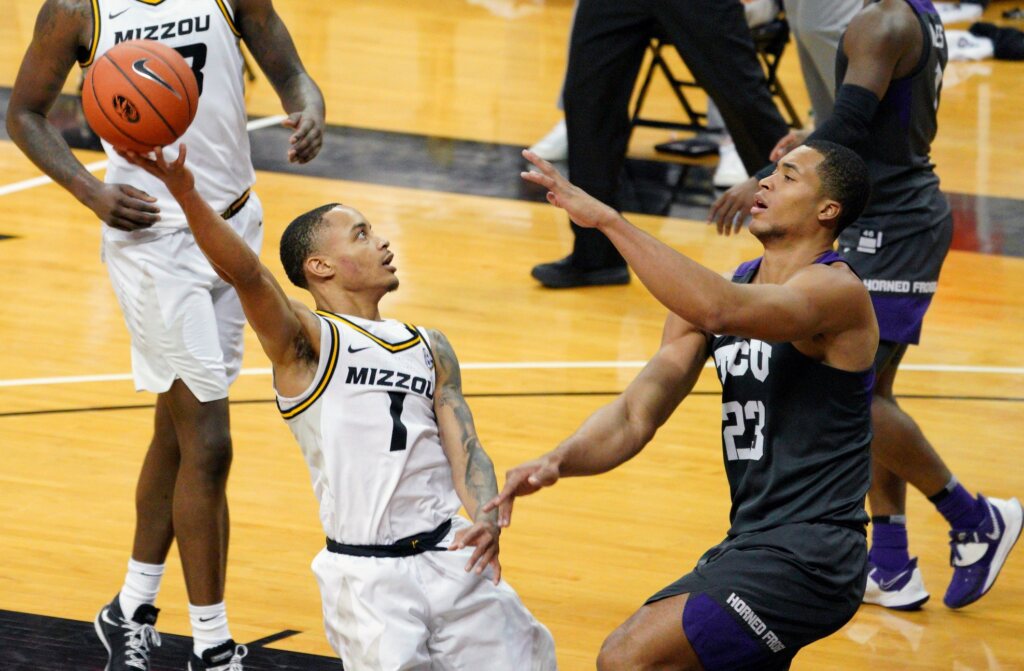 NO. 1 GONZAGA (17-0) 97
PEPPERDINE (7-8) 75
Drew Timme led six in double figures with 19 points including five during a decisive 21-2 first-half run. Timme connected on 7-of-9 shots from the floor and 5-of-6 from the free throw line. Gonzaga, which trailed 16-7 in the early-going, shot  37-of-62 from the floor the as a team. Andrew Nembhard and Aaron Cook added 17 and 15 points respectively off the bench. Corey Kispert scored 16. Anton Watson chipped in 12 and Joel Ayayi had 11 points.
AUBURN (10-8) 72
NO. 2 BAYLOR (16-0) 84
Adam Flagler scored 19 points off the bench to lead Baylor in the SEC/Big 12 Challenge. Flagler connected on a 8-of-12 shots from the floor including 3-of-5 from behind the 3-point arc. Jared Butler added 16 while Macio Teague had 15. Davion Mitchell scored 13 points including a 3-pointer to give Baylor a double-digit lead at 49-38. The Bears did not allow Auburn within single digits for the remainder of the contest. Mitchell also handed out seven assists. Flo Thamba grabbed 11 rebounds while not scoring any points.
NO. 3 VILLANOVA (11-1) 80
SETON HALL (9-8) 72
Despite being limited by foul trouble, Jeremiah Robinson-Earl scored a game-high 23 points to lead Villanova to its ninth straight win. Robinson-Earl connected on 8-of-12 shots from the floor and scored 12 points in the first half when the Wildcats built a double-digit lead and never trailed in the game. The sophomore forward played 21 minutes in the game. Jermaine Samuels added 17 points, and Justin Moore had 16. Collin Gillespie posted a double-double with 11 points and 11 assists.
NO. 8 VIRGINIA (11-3) 51
NO. 20 VIRGINIA TECH (13-3) 65
Keve Aluma poured in a season-high 29 and grabbed 10 rebounds to lead Virginia Tech to its fifth win in the past six games. The junior forward connected on 10-of-15 shots from the floor including 2-of-3 from behind the 3-point arc and 7-of-8 from the free throw line. Trailing by as many as 10 points in the second half, the Hokies outscored Virginia 31-9 over the final 12 minutes of the game.
NO. 9 ALABAMA (14-4) 61
NO. 24 OKLAHOMA (11-4) 66
Four players scored in double figures, and Oklahoma defeated its third straight ranked opponent. Devion Harmon led the way with 18 while Elijah Harkless added 14. Umoja Gibson and Brady Manek scored 12 apiece. Alabama's Keon Ellis converted a pair of free throws to give the Crimson Tide a 60-59 edge with 3:44 remaining in the game. Oklahoma's Jalen Hill converted four straight free throws to help Oklahoma pull away.
The Sooners had previously beaten then No. 5 Texas and No. 9 Kansas. The win was the fifth straight overall for the Sooners.
NO. 10 TEXAS TECH (12-5) 76
LSU (11-5) 71
Terrence Shannon Jr. scored 23 points off the bench, and Mac McClung added 22 as Texas Tech halted a two-game skid with a win in the SEC/Big 12 Challenge. Shannon also grabbed 10 rebounds for his first double-double of the season. Teammate Marcus Santos-Silva hauled in 12 boards.
FLORIDA (10-4) 85
NO. 11 WEST VIRGINIA (11-5) 80
Colin Castleton scored 21 points and Noah Locke added 19 as Florida won its fourth straight game. Castleton connected on a 6-of-9 shots from the floor, all inside the 3-point arc while converting 9-of-9 free-throw attempts. Locke hit four of seven from behind the 3-point arc.
TCU (9-7) 98
NO. 12 MISSOURI (11-3) 102 OT
Xavier Pinson poured in a game-high 36 points including 10 over the final 2:35 of regulation as Missouri erased a double-digit deficit to go on and win overtime. Pinson connected on a back-to-back 3-pointers including the tying bucket with :03 seconds left in the second half. The junior guard added another triple and seven points in overtime as the Tigers outscored TCU, 13-9.
TCU's Mike Miles scored on a tip-in to give the Horned Frogs an 82-70 lead with 4:48 remaining in regulation.
NO. 14 WISCONSIN (13-5) 71
PENN STATE (6-7) 81
Myreon Jones scored 20 points while Izaiah Brockington added 18 points and nine rebounds as Penn State won for the third time in four games.
NO. 15 KANSAS (11-6) 61
NO. 18 TENNESSEE (12-3) 80
Yves Pons connected on 7-of-9 shots from the floor including both of his attempts from long range to lead to back-to-back wins. Teammate Jaden Springer added 13 points. The loss was the fourth in the past five games for Kansas.
NO. 16 FLORIDA STATE (10-3) 65
GEORGIA TECH (8-5) 76
Moses Wright scored 23 points on 8-of-15 shooting while teammate Jose Alvarado added 21 points to lead Georgia Tech.
NO. 17 CREIGHTON (13-4) 69
DEPAUL (3-7) 62
Marcus Zegarowski led four in double figures with 19 points, and Creighton won its third straight game. Christian Bishop and Denzel Mahoney scored 14 apiece in the win while Ryan Kalkbrenner added 12 points off the bench.
NO. 21 MINNESOTA (11-6) 62
PURDUE (12-6) 81
Brandon Newman poured in a game-high 29 points while Trevion Williams posted a double-double to lead Purdue to its fifth win in the past six games. Williams scored 17 points and corralled 14 caroms.
OREGON STATE (8-7) 52
NO. 23 UCLA (13-3) 57
Cody Riley scored 16 points to lead UCLA.
ALSO: BUFFALO (WBB) 62
CENTRAL MICHIGAN 66
Dyaisha Fair (Edison Tech) scored a game-high 22 points including the 1,000th of her career in the loss. READ MORE.
SIENA 54
MARIST 55
Jalen Pickett (Aquinas) collected nine points, six rebounds, three assists, a steal and a block in the loss.
CENTRAL CONNECTICUT 59
SAINT FRANCIS (PA) 62
Nigel Scantlebury (Greece Athena) scored eight points and grabbed one rebound in 24 minutes off the bench.
NOTRE DAME 84
PITTSBURGH 58
Gerald Drumgoole (Irondequoit) connected twice from the floor including once from long range to score five points in four minutes of action off the bench.
OTHER SCORES:
LA SALLE 62
VCU 73
RHODE ISLAND 56
DAYTON 67
SAINT JOSEPH'S 50
DUQUESNE 67
GEORGE MASON 67
ST. BONAVENTURE 84
CLEMSON 53
DUKE 79
MIAMI (FL) 54
WAKE FOREST 66
PROVIDENCE 72
GEORGETOWN 73
XAVIER 68
BUTLER 55
MONMOUTH 74
NIAGARA 83
MANHATTAN 54
SAINT PETER'S 68
WESTERN MICHIGAN 56
MIAMI (OH) 65
BALL STATE 42
AKRON 74
CENTRAL MICHIGAN 76
KENT STATE 83
TOLEDO 84
BOWLING GREEN 66
LOYOLA (MD) 52
NAVY 70
COLGATE 74
HOLY CROSS 63 OT
BUCKNELL 84
LEHIGH 70