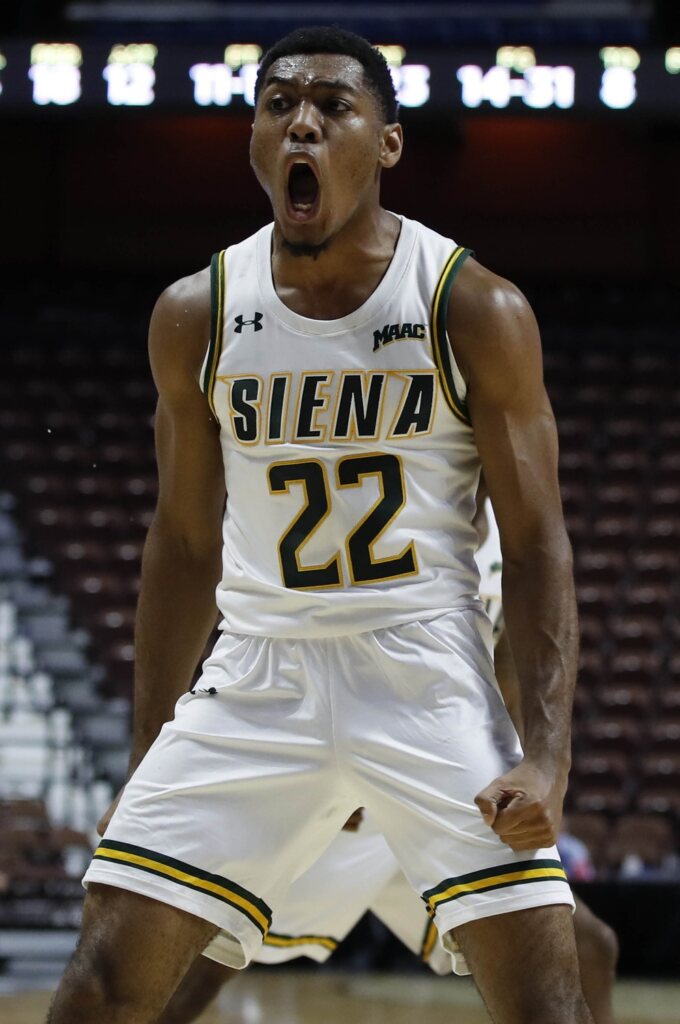 NO. 1 GONZAGA (12-0) 116
PORTLAND (6-5) 88
Joel Ayayi registered a program first triple-double, and Gonzaga won its 11th game by double digits. Ayayi finished with 12 points, 14 assists and 13 rebounds in 28 minutes of action. Drew Timme led all scorers with 26 points. Anton Watson added 23.
The Bulldogs shot 44-of-70 (62.9 percent) from the floor and handed out 29 assists on 44 made field goals. Gonzaga outscored Portland 80-26 in the paint and produced points on 56 of 75 possessions (74.6 percent). Gonzaga improved to 3-0 in the West Coast Conference.
NO. 2 BAYLOR (11-0) 67
TCU (9-4) 49
Jared Butler netted a game-high 28 points including four in the opening moments of the second half when Baylor outscored TCU 10-2 to take a lead it did not surrender. Butler connected on 4-of-8 shots from behind the 3-point arc and 11-of-17 shots from the floor for the game. The junior guard also grabbed a team-high eight rebounds to go with four assists and five steals. Macio Teague added 12 points while Davion Mitchell had 10 points and six assists.
Baylor converted 22 TCU turnovers into a 19-9 advantage in points off those miscues. The Bears also outscored Horned Frogs 36-16 in the paint.
Mike Miles scored 15 of his 17 points in the first half to help TCU to a 28-27 lead after the first 20 minutes of play.
NO. 4 TEXAS (10-1) 72
NO. 14 WEST VIRGINIA (9-4) 70
Andrew Jones scored 16 points including the game winner to cap a 7-0 Texas run to close the game as the Longhorns won their sixth straight. Jones connected on his fourth 3-pointer of the game with 1.8 seconds remaining to give Texas its only lead of the second half.
Trailing 70-65 with 1:43 left in the game, Matt Coleman III sparked the decisive run with a pair of free throws. Courtney Ramey followed with a layup to set up Jones for the end-of-game heroics. Ramey finished with game-highs of 19 points and six assists. Coleman had 13 points. Greg Brown posted a double-double with 12 points and 14 rebounds.
Texas outscored West Virginia in the paint, 40-22.
West Virginia's Derek Culver collected 14 points and 16 rebounds.
OKLAHOMA (6-4) 59
NO. 6 KANSAS (10-2) 63
David McCormack scored four of his team-high 17 points in the final 2:33 of the game to help Kansas win back-to-back games. Trailing 57-56, McCormack gave Kansas a lead it did not surrender with a jumper. Jalen Wilson followed with a 3-pointer, and McCormack iced the game with a jumper in the closing seconds. Kansas ended the game hitting four of its last five shots. Wilson finished with nine points and 11 rebounds. Ochai Agbaji added 14 points.
Oklahoma's Austin Reaves led all scorers with 20 points. The Sooners converted 16 Kansas turnovers into a 17-8 advantage in points off turnovers.
ST. JOHN'S (6-6) 79
NO. 7 CREIGHTON (10-2) 97
Denzel Mahoney led six in double figures, and Creighton won its sixth straight game. Mahoney connected on 8-of-18 shots from the floor including 4-of-11 from behind the 3-point arc. Alex O'Connell hit 6-of-7 and 4-of-5 from distance to score 16 points off the bench. Mitch Ballock added 14 points while Damien Jefferson had 11. Christian Bishop and Shereef Mitchell contributed 10 apiece. The Bluejays as a team connected on 16-of-36 shots from behind the 3-point arc.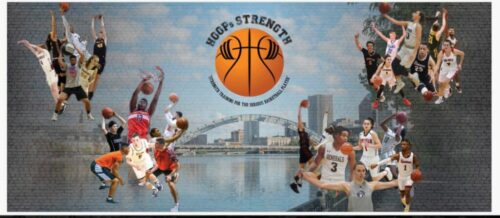 NO. 9 TENNESSEE (9-1) 68
TEXAS A&M (6-4) 54
Santiago Vescovi scored 23 points and led Tennessee to back-to-back wins. Vescovi connected on 8-of-13 shots from the floor including 6-of-10 from behind the 3-point arc. Jaden Springer added 10 points and a game-high six assists. The Volunteers finished with 23 helpers on 27 made field goals and found the range on 27-of-46 (58.7 percent) attempts from the floor.
TULANE (6-3) 50
NO. 11 HOUSTON (10-1) 71
Marcus Sasser poured in a season-high 28 points, and Houston won its third straight game. Sasser, who has topped double figures eight times this season, connected on 8-of-15 attempts from long range and 10-of-18 overall. Quentin Grimes added 14 points, and Justin Gorham grabbed 11 rebounds.
OHIO STATE (9-3) 79
NO. 15 RUTGERS (7-4) 68
Duane Washington Jr. led four Ohio State Buckeyes in double figures with 17 points. Teammate Justice Sueing posted a double-double with 12 points and 10 rebounds. Ohio State outrebounded Rutgers 43-29. E.J. Liddell had 15 points, and Kyle Young scored 13 on 6-of-9 shooting. Ohio State closed the first half on a 22-4 run to take a 42-30 lead into the break.
NO. 17 OREGON (9-2) 79
UTAH (4-4) 73
NO. 18 TEXAS TECH (10-3) 91
IOWA STATE (2-7) 64
Kyler Edwards scored 19 points, and Mac McClung had 18 as Texas Tech won for the fourth time in its last five games. Kevin McCullar finished with 15 points and 11 rebounds. The Red Raiders converted 15 Iowa State turnovers into a 24-4 advantage in points off those miscues. Texas Tech led 54-30 at half.
WAKE FOREST (3-3) 68
NO. 21 DUKE (5-2) 79
Matthew Hurt scored 26 points on 10-of-15 shooting from the floor, and DJ Steward added 21 points to lead Duke to its third straight win. Jordan Goldwire had 14 points and five assists while Jeremy Roach 12 for the Blue Devils.
NO. 22 VIRGINIA (7-2) 61
BOSTON COLLEGE (2-9) 49
Sam Hauser finished with 17 points and 10 rebounds to Virginia to its sixth win in seven games. Jay Huff added 18 points and eight rebound while Kihei Clark had 12 points.
ALSO:
SIENA (3-0) 74
FAIRFIELD (2-10) 58
Jalen Pickett (Aquinas) finished with 15 points including the 1,000th of his career. The junior guard and reigning MAAC Player of the Year added nine rebounds and six assists. READ MORE.
BALL STATE (4-5) 69
BUFFALO (4-3) 86
Jeenathan Williams (UPrep) scored 14 points and grabbed six rebounds in Buffalo's fist game since December 19th. READ MORE.
CENTRAL MICHIGAN (7-2) 79
BUFFALO WBB (7-3) 63
Dyaisha Fair (Edison Tech) matched a season-high with 30 points. The sophomore guard added six rebound, four assists and four steals. READ MORE.
RHODE ISLAND 83
VCU 68
To become the Atlantic 10 bully in 2017 and 2018, Rhody had to dethrone VCU. In 2019, a win provided early confidence and even a bad loss at the Siegel Center helped get URI going on a late-season push. Last year, two wins helped URI stay in the league's top tier. On Saturday, an 83-68 victory over VCU offered signs that Rhody can be the A-10 contender that it hopes to be this season, while giving it a major boost in that quest. READ MORE.
GEORGETOWN 69
SYRACUSE 74
Joe Girard III led that charge with seven points. Five other Syracuse players added to the run, which lasted the final 6:38 of the opening period. Syracuse went into halftime with a 43-30 lead. READ MORE.
RIDER (3-8) 55
NIAGARA (5-5) 66
Kobi Nwandu scored a season-high 21 points to lead all scorers and Marcus Hammond recorded his third career double-double as the Purple Eagles defeated the Rider Broncs, 66-55, on Saturday to secure the season split. READ MORE.
OTHER SCORES:
RICHMOND 77
GEORGE MASON 57
FORDHAM 45
DUQUESNE 48
LA SALLE 67
UMASS 83
ALBANY 64
SAINT JOSEPH'S 67
MIAMI 64
NC STATE 59
SETON HALL 76
DePAUL 68
UCONN 72
BUTLER 60
OKLAHOMA STATE 70
KANSAS STATE 54
MARIST 64
MONMOUTH 80
MANHATTAN 45
QUINNIPIAC 42
NAVY 69
LEHIGH 61
ARMY 83
HOLY CROSS 68
LAFAYETTE 83
BUCKNELL 60
COLGATE 86
BOSTON U. 79
HARTFORD 62
UMASS LOWELL 71
VERMONT 76
BINGHAMTON 60
UMBC 69
NEW HAMPSHIRE 54
MAINE 54
NJIT 63
NORTH TEXAS 69
UT SAN ANTONIO 77
SOUTHERN MISS 58
UAB 62
FLORIDA INTERNATIONAL 56
MIDDLE TENNESSEE 67
LOUISIANA TECH 63
WESTERN KENTUCKY 58
FLORIDA ATLANTIC 55
OLD DOMINION 64
IUPUI 63
MILWAUKEE 71
YOUNGSTOWN STATE 55
WRIGHT STATE 93
UIC 55
PURDUE FORT WAYNE 88
OAKLAND 78
GREEN BAY 87
NORTHERN ILLINOIS 58
MIAMI (OH) 70
AKRON 59
EASTERN MICHIGAN 71
WESTERN MICHIGAN 54
KENT STATE 80
BOWLING GREEN 93
CENTRAL MICHIGAN 65
ILLINOIS STATE 48
EVANSVILLE 57
MISSOURI STATE 81
VALPARAISO 68
WASHINGTON 78
CALIFORNIA 84
WASHINGTON STATE 60
STANFORD 75
USC 73
ARIZONA STATE 64
ALABAMA 94
AUBURN 90
MISSISSIPPI STATE 84
VANDERBILT 81
GEORGIA 69
ARKANSAS 99
KENTUCKY 76
FLORIDA 58