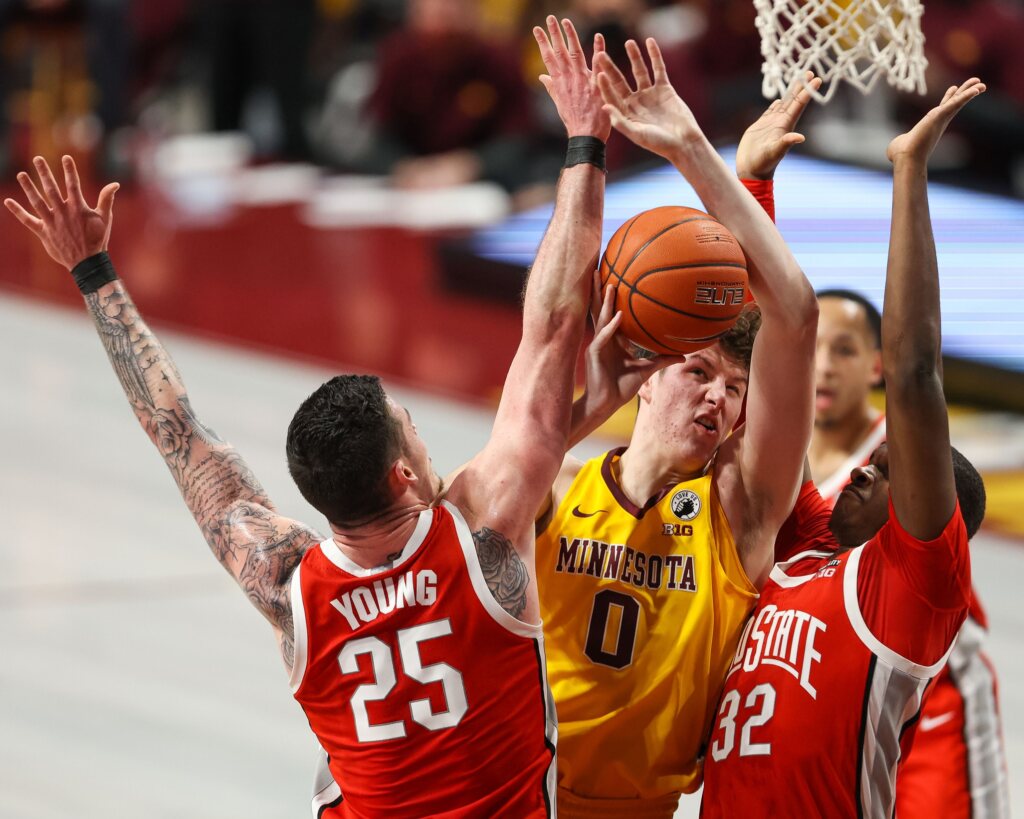 NO. 5 HOUSTON (8-1) 74
SMU (6-1) 60
Quentin Grimes paced a 10-0 run to start the second half, and Houston bounced back from its only loss of the season. Trailing 33-32 coming out of the break, Grimes drilled a 3-pointer on the first possession of the second half to give the Cougars a lead they did not surrender. Teammate Justin Gorham followed with a triple of his own before Grimes added a layup and a pair of free throws for a 42-33 advantage. The Cougars did not allow SMU to make it a one-possession affair for the reminder of the contest.
Gorham finished with a double-double scoring 11 points and hauling in a game-high 19 rebounds. The senior forward grabbed nine offensive boards as part of an overall effort which saw the Cougars convert 18 offensive rebounds into a 21-14 advantage in second-chance points. Marcus Sasser led Houston with 17 points. Dejon Jarreau added 15.
Houston outscored SMU 17-8 at the free throw line with the Cougars converting 17 of 20 from the stripe while SMU was 8-of-15 from 15 feet. Houston lost to Tulsa in its previous outing.
SMU's Kendric Davis led all scorers with 23 points on 8-of-12 shooting.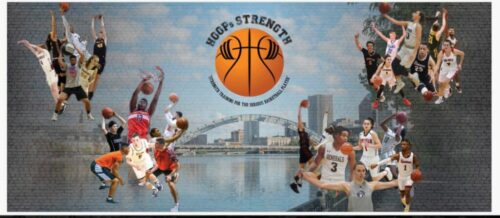 NO. 19 NORTHWESTERN (6-3) 66
NO. 16 MICHIGAN (9-0) 85
Michigan limited Northwestern to half its average 3-point production in holding the Wildcats nearly 20 points under their season output. The Wolverines held Northwestern to 5-of-18 shooting from long range. The Wildcats came into the game leading the Big Ten with 10.1 triples per outing.
Eli Brooks and Franz Wagner combined for three 3-pointers to close the first half, and the Wolverines took a 43-29 lead into the break and did not allow Northwestern within single digits for the remainder of the contest.
Wagner posted a double-double with 14 points and 10 rebounds. Hunter Dickinson finished with a game-high 19 points. Brooks added 14 points. Isaiah Livers had 10 points. Mike Smith handed out a game-high six assists. Michigan had 22 dimes on 32 made field goals.
Robbie Beran led Northwestern with 14 points.
NO. 25 OHIO STATE (8-3) 60
NO. 21 MINNESOTA (10-2) 77
Liam Robbins posted his first career collegiate double-double, and Minnesota won for the fourth time in the past five games. Robbins finished with 27 points on 7-of-13 shooting from the floor and 12-of-17 from the free throw line. The junior center grabbed 14 rebounds to go with five blocks, four assists and two steals.
Leading 43-37 at halftime, Minnesota opened a double-digit lead when Jamal Mashburn Jr. finished a layup for a 53-43 advantage with 13:36 remaining in the game. Three minutes later Both Gach hit a 3-pointer for a 62-50 lead, and the Gophers did not allow Ohio State within single digits for the rest of the contest.
Marcus Carr finished with 15 points. Gabe Kalscheur added 13. Gach and Mashburn had 10 apiece.
Duane Washington Jr. paced Ohio State with 21 points.
ALSO:
MONMOUTH (3-3) 77
SIENA (1-0) 78
Jalen Pickett (Aquinas) led Siena 20 points. The reigning conference player-of-the-year added six rebounds and assists while shooting 8-of-16 from the floor including 4-of-8 from long range. READ MORE.
SAINT JOSEPH'S (0-7) 77
RHODE ISLAND (5-5) 85 OT
He can't be credited with the win alone, but Fatts Russell certainly earned the save on Sunday afternoon.
The University of Rhode Island was on the verge of what would have been a brutal Atlantic 10 defeat against staggering Saint Joseph's. But the senior guard turned up just in time to prevent disaster at the Ryan Center. READ MORE.
OTHER SCORES:
DUQUESNE 73
GEORGE WASHINGTON 75
WAKE FOREST 54
GEORGIA TECH 70
NJIT 60
UMASS-LOWELL 74
NEW HAMPSHIRE 62
MAINE 58
BINGHAMTON 74
HARTFORD 77
ALBANY 66
VERMONT 74
INDIANA STATE 66
MISSOURI STATE 70
NORTHERN IOWA 64
EVANSVILLE 70
SOUTHERN ILLINOIS 55
DRAKE 73
ARMY 75
COLGATE 73
LEHIGH 70
LAFAYETTE 82
NAVY 63
BUCKNELL 60