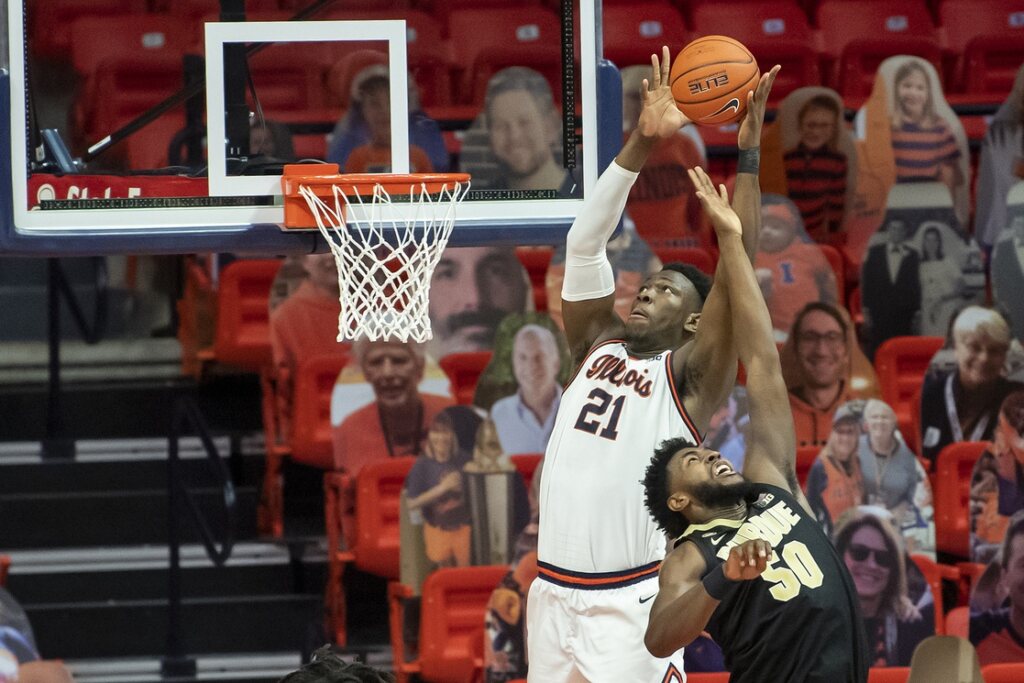 SAN FRANCISCO (7-5) 62
NO. 1 GONZAGA (10-0) 85
Corey Kispert connected on 9-of-11 shots from the floor, and Gonzaga pulled away in the second half. Drew Timme and Joel Ayayi added double-doubles with Timme collecting 10 points and 11 rebounds. Ayayi had 18 points and 10 boards. Andrew Nembhard contributed 14 points off the bench for the Bulldogs. Gonzaga scored the final seven points of the first half to take a 47-37 advantage into the break.
NO. 2 BAYLOR (9-0) 76
IOWA STATE (2-5) 65
Baylor used a 13-0 run to erase a second-half deficit and pull go on to win its second game in Big 12 play. Trailing 55-53 with less than 10 minutes remaining, Fio Thamba sparked the decisive run with a traditional 3-point play. Teammate Macio Teague followed with a layup. Jonathan Tchamwa Tchatchoua converted a pair of free throws. Jared Butler hit a triple. Matthew Mayer connected on one of two from the charity stripe, and Butler hit a jumper for a 66-55 Bears lead. Baylor did not allow Iowa State within five points for the remainder of the contest. Butler finished with a team-high 21 points. Teague added 13. Thamba had 10. Davion Mitchell chipped 13.
NO. 8 TEXAS (8-1) 84
NO. 3 KANSAS (8-2) 59
Leading 37-29 at halftime, Texas connected on its first six 3-point attempts of the second half to win its fourth straight. Courtney Ramey hit 3-of-5 from long range to pace an overall Texas effort which saw the Longhorns hit 12-of-26 from distance. Ramey led five in double figures with 18 points. Andrew Jones had 14. Matt Coleman III added 13, and Kai Jones 12 off the bench. Jericho Sims logged a double-double with 12 rebounds and 11 points.
ALABAMA (7-3) 71
NO. 7 TENNESSEE (7-1) 63
John Petty Jr. connected on 6-of-7 from the floor including all four of his attempts from long range to pace Alabama. The Crimson Tide shot 8-of-11 from distance in the second half to win their third straight. Leading 33-32, Alabama hit from long range on each of its next five possessions to take a double-digit lead and not allow Tennessee within six points over the remaining 15 minutes of game time. Petty finished with 17 points. Herbert Jones and Joshua Primo had 11 apiece.
NO. 9 WEST VIRGINIA (8-3) 71
OKLAHOMA (6-2) 75
Umoja Gibson scored 14 of his game-high 29 points in the first half when Oklahoma built an 18-point lead and held off a late West Virginia rally. Gibson connected on 10-of-14 shots including 8-of-11 from behind the 3-point arc. Teammate Austin Reaves added 13 points. Devion Harmon had 10. Kur Kuath grabbed a game-high nine rebounds including four on the offensive end as the Sooners converted 10 offensive boards into a 13-2 advantage in second-chance points.
NO. 10 IOWA (9-2) 77
NO. 14 RUTGERS (7-2) 75
Luka Garza scored 15 of his game-high 25 points in the second half, and Iowa won its third game in the last four. The senior center scored 13 straight of Iowa's points late in regulation. Teammate Keegan Murray converted a pair of free throws with :17 seconds on the clock to give the Hawkeyes a lead they did not surrender at 76-75. Murray had 14 points. Jordan Bohannon added 14.
Jacob Young led all five Rutgers starters in double figures with 17 points. Myles Johnson posted a double-double with 13 points and 10 rebounds.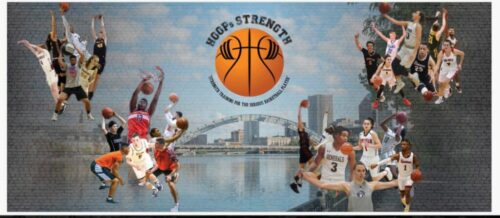 NO. 11 CREIGHTON (8-2) 67
PROVIDENCE (7-4) 65
Christian Bishop sent a home a last-second dunk to halt a 6-0 Providence run over the final 1:46. Creighton built a 63-51 lead with 5:58 to go in the game. Providence used a 14-2 run to tie the game on a Noah Horchler layup with :07 seconds left on the clock. Bishop, who scored just five points, had the Blue Jays response.
Marcus Zegarowski led Creighton with 20 points. Damien Jefferson added 18 points, eight rebounds and six steals.
David Duke and Nate Watson scored 13 apiece to lead Providence.
NO. 12 MISSOURI (7-1) 81
ARKANSAS (9-1) 68
Jeremiah Tilmon scored 25, and Xavier Pinson had 23 to lead Missouri.
OKLAHOMA STATE (7-2) 82
NO. 13 TEXAS TECH (8-3) 77 OT
Cade Cunningham converted three free throws with :27 seconds remaining to send the game into overtime, and Oklahoma State stopped a two-game losing streak. The Cowboys led 37-28 at half and increased that margin to 11 early in the second stanza. Texas Tech rallied to take the lead and had a 68-65 edge in the final minute of regulation.
Cunningham finished with 13. Avery Anderson III and Isaac Likele scored 17 apiece to pace Oklahoma State.

PURDUE (7-5) 58
NO. 15 ILLINOIS (8-3) 66
Kofi Cockburn posted a double-double and led four in double figures to pace Illinois. Cockburn scored 14 points and grabbed 10 boards.
NO. 17 MICHIGAN STATE (7-3) 84
NEBRASKA (4-7) 77
Aaron Henry paced Michigan State with 27 points on 10-of-16 shooting including 3-of-5 from behind the 3-point arc.
STANFORD (5-3) 56
NO. 21 OREGON (8-1) 73
In a game that saw 15 lead changes and three ties, Oregon outscored Stanford 28-10 over the final 9:23 to remain undefeated (3-0) in Pac-12 play. Trailing 46-45, Eugene Omoruyi sparked the decisive run with his second of three 3-pointers in the game. Teammate Aaron Estrada followed with a three of his own. Chris Duarte's second straight triple with 4:26 on the clock gave the Ducks a double-digit lead (65-53) that they did not surrender. Duarte finished with a game-high 23 points. Omoruyi added 15. LJ Figueroa posted a double-double with 13 points and 12 rebounds.
ALSO:
BUFFALO WBB (6-2) 75
MIAMI OH (1-6) 67
Dyaisha Fair (Edison Tech) scored a team-high 23 points to lead Buffalo to its fourth straight win. Fair added seven assists, four steal and two rebounds. READ MORE.
OHIO (5-4) 78
BALL STATE (4-4) 68
Miles Brown (Northstar Christian) collected six rebounds, two points and a block in 22 minutes played off the bench.
NEVADA (8-3) 84
NEW MEXICO (3-4) 74
Keith McGee (Greece Arcadia) paced New Mexico with 14 points on 5-of-11 shooting including 4-of-10 behind the 3-point arc. The senior guard added a steal and a rebound.
BINGHAMTON (1-7) 56
HARTFORD (6-4)
AJ Gray (Bishop Kearney) grabbed one rebound in four minutes of action off the bench.
ST. BONAVENTURE (3-1) 69
RICHMOND (7-3) 66
Kyle Lofton was pleading with the officials at the Robins Center moments earlier, protesting a no-call that turned into a traveling infraction and threatened to turn St. Bonaventure's lengthy lead into an 0-2 league start. READ MORE.
GEORGE MASON (5-3) 65
DAYTON (5-2) 74
Jalen Crutcher stepped to the free-throw line six times in the final 15 seconds Saturday. READ MORE.
SAINT PETER'S (6-5) 60
CANISIUS (3-3) 63
As the game came down to the wire, JUCO transfer Junior Ahamadou Fofana stepped to the free-throw line four times in the last 25 seconds of play and converted on seven of his eight attempts to maintain the slim lead. READ MORE.
NIAGARA (4-4) 86
MARIST (6-2) 72
A 26-4 blitz, including ripping off 20 straight points, propelled the Purple Eagles into a commanding 34-17 first-half lead with six minutes remaining. READ MORE.
Other scores:
DUQUESNE 75
GEORGE WASHINGTON 63
FORDHAM 52
LA SALLE 89
LOUISVILLE 76
BOSTON COLLEGE 64
CLEMSON 66
MIAMI FL. 65
NOTRE DAME 65
NORTH CAROLINA 66
BUTLER 60
SETON HALL 68
MARQUETTE 64
GEORGETOWN 60
ALBANY 63
VERMONT 62
NJIT 73
UMASS-LOWELL 67
NEW HAMPSHIRE 56
MAINE 59
TULSA 70
CINCINNATI 66
WICHITA STATE 83
OLE MISS 79
TCU 67
KANSAS STATE 60
RIDER 56
FAIRFIELD 72
TOLEDO 70
WESTERN MICHIGAN 59
BOWLING GREEN 68
NORTHERN ILLINOIS 42
NORTHERN IOWA 61
EVANSVILLE 65
INDIANA STATE 74
MISSOURI STATE 84
NORTH TEXAS 49
LOYOLA CHICAGO 57
UTAH 46
USC 64
CALIFORNIA 64
OREGON STATE 73
COLORADO 62
UCLA 65
ARIZONA 86
WASHINGTON STATE 82 2OT
LAFAYETTE 89
LEHIGH 90 OT
BUCKNELL 69
NAVY 78
ARMY 57
COLGATE 101
LSU 79
FLORIDA 83
AUBURN 66
TEXAS A&M 68
KENTUCKY 78
MISSISSIPPI STATE 73 2OT