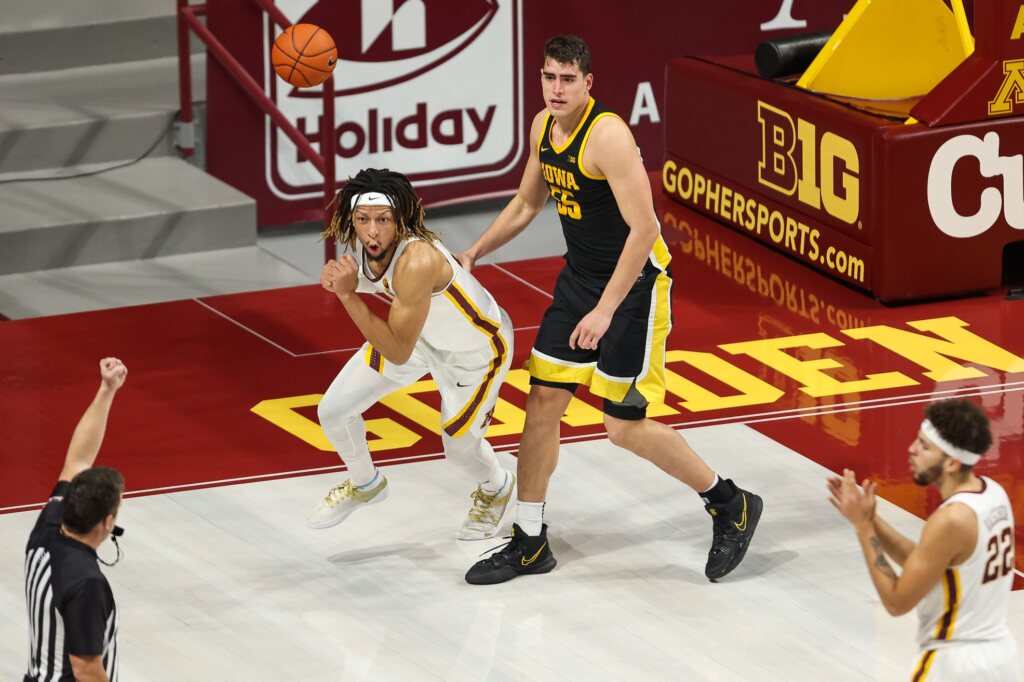 NO. 4 IOWA (7-2) 95
MINNESOTA (8-1) 102 OT
Brandon Johnson scored 12 of his 26 points in overtime to cap a Minnesota rally as the Gophers won their second straight. Johnson connected on all four his 3-point attempts in overtime. The senior guard finished the game 8-of-10 from the floor including 8-of-9 from long range.
Trailing 81-75 with :37 seconds remaining in regulation, Marcus Carr sparked a late Minnesota run with a pair of triples to send the game into extra time. Carr scored a team-high 30 points on 9-of-16 shooting from the floor including 6-of-13 from distance. The junior guard handed out a game-high eight assists to two turnovers in 43 minutes of action. The Gophers as a team collected 22 dimes on 30 made field goals. Minnesota connected on 17-of-43 from long range while Iowa was 10-of-30.
Iowa's Luka Garza led all players with 32 points and 17 rebounds. The Hawkeyes had a 55-38 advantage on the boards. Teammate CJ Frederick added 23 points.
NO. 9 WISCONSIN (8-1) 85
NO. 12 MICHIGAN STATE (6-2) 76
D'Mitrik Trice highlighted a decisive 25-11 run, and Wisconsin won its fifth straight and second in Big Ten action. Trailing 51-42 with 16:26 remaining in the contest, Trice delivered on back-to-back possessions hitting a 3-pointer and a jumper. The senior guard followed with a 4-point play and a jumper to cut the deficit to two at 53-51. Teammate Nate Reuvers connected on the go-ahead bucket – a jumper for a 63-62 lead that the Badgers did not surrender.
Trice finished with a game-high 29 points and led four Bagers in double figures. Aleem Ford added 13 points while Brad Davison and  Micah Potter had 11 apiece. The Badgers committed just seven turnovers while forcing 14 which they converted to a 24-9 advantage in points off those miscues.
Joey Hauser paced Michigan State with 27 points.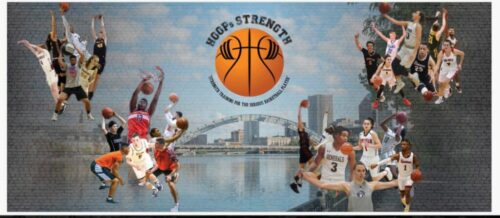 NO. 19 MICHIGAN (7-0) 80
NEBRASKA (4-5) 69
Isaiah Livers put bookends on a 13-3 second-half run, and Michigan won for the second time in as many tries in Big Ten play. Leading 43-41 with 16:25 to go in the contest, Livers hit a 3-pointer. Three minutes later, the senior forward connected again from long rage for a 56-44 advantage, and the Wolverines did not allow Nebraska within single digits again.
Livers finished with 17 points. Franz Wagner led the Wolverines with 20 points. Hunter Dickinson posted a double-double with 13 points and 15 rebounds including 12 on the defensive end.
Nebraska's Teddy Allen led all scorers with 25 points.
Other scores:
MARYLAND 70
PURDUE 73