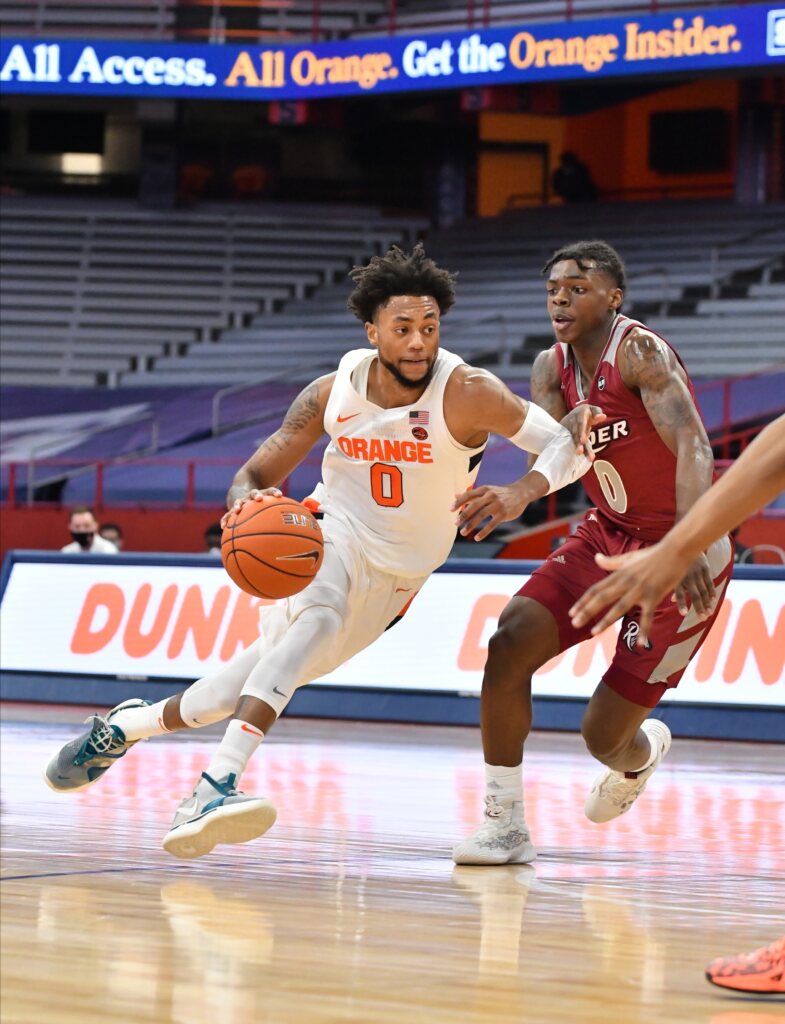 By PAUL CIFONELLI
Syracuse's upcoming game against Notre Dame has been postponed due to COVID-19 precautions. The tilt, which was scheduled for Tuesday, has not been rescheduled.
The postponement comes after members of Buffalo's men's basketball program tested positive for COVID-19. Syracuse's last game was against Buffalo and the Orange are pausing basketball-related activities to conduct contact tracing. This is the second time this season Syracuse's men's basketball program has had to pause activities due to COVID-19.
"We are using an abundance of caution in this situation, as we have throughout the pandemic, " Syracuse director of athletics John Wildhack said, according to cuse.com. "The health and well-being of our student-athletes and staff associated with the men's basketball program is of the utmost importance to us."
After the postponement, Syracuse's next scheduled game is on Dec. 30 at Wake Forest at 5 PM.