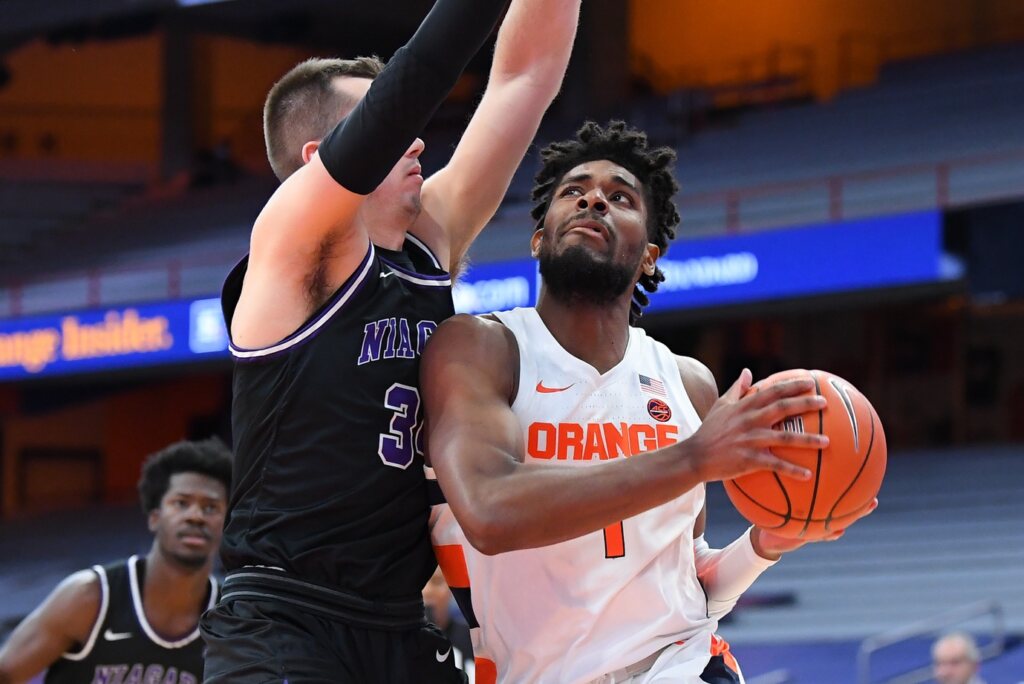 By PAUL CIFONELLI
Syracuse forward Quincy Guerrier was named ACC Player of the Week for the week of Dec. 15 to Dec. 21. This was the first time Guerrier was given the honor and he is the first Syracuse player to be recognized this season.
Guerrier averaged 22.5 points and 13.5 rebounds in two games against Northeastern and Buffalo this past week. He had 18 points and a career-best 16 boards against Northeastern, then notched a career-high 27 points against Buffalo. The Montreal, Quebec native also had 11 rebounds in the second game.
The sophomore has four double-doubles in seven games this season, the most in the ACC. Guerrier is one of two players in the conference to be averaging over 10 points and rebounds.
Guerrier will look to build off this achievement on Dec. 30, when the Orange travel to take on Wake Forest.