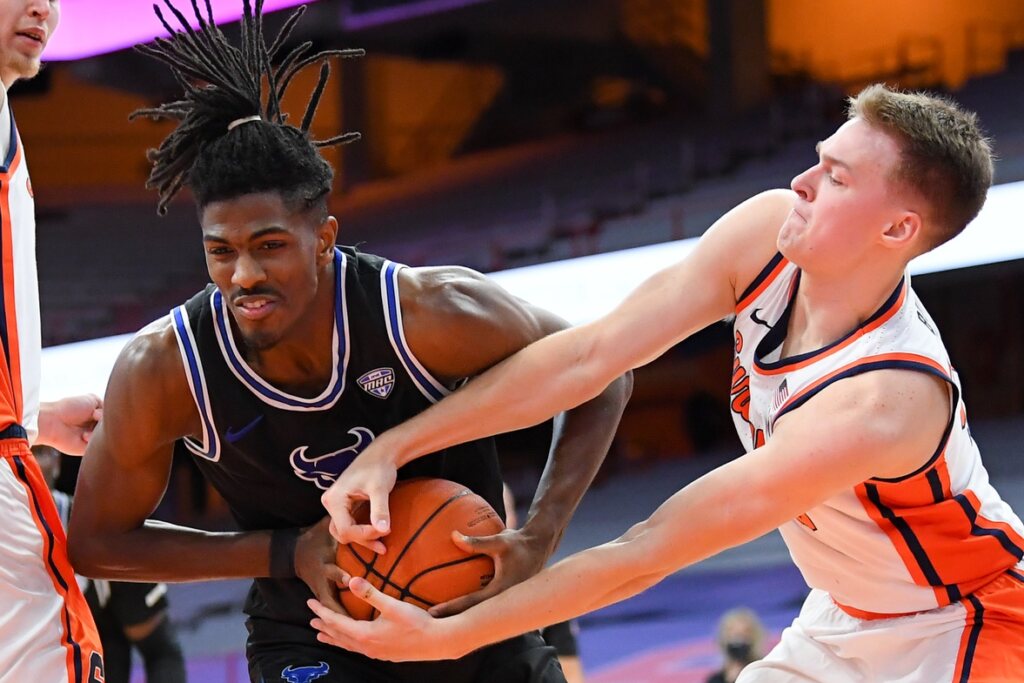 By PAUL CIFONELLI
With 16 minutes left in the game, Josh Mballa gave Buffalo a 59-43 lead. It was the second time in the last minute the Bulls had that advantage. Syracuse then put on a press, crawled back into the game and won 107-96 in overtime.
The Orange's biggest run over the last 16 minutes was 5-0, but the Bulls always had an answer to keep it close. Alan Griffin and Quincy Guerrier combined to score 22 of Syracuse's last 44 points of regulation. Griffin also made a game-saving block on a breakaway dunk attempt by Jayvon Graves with six seconds left.
The block that sent it to OT 👀@alangriffin_ pic.twitter.com/QgeeSYXrW8

— Syracuse Basketball (@Cuse_MBB) December 20, 2020
Griffin's block was a jaw-dropping moment that even impressed his coach.
"Alan's block is one of the best plays I've ever seen in here," Syracuse coach Jim Boeheim said. "That was an incredible play. It saved the game."
Syracuse was able to get back into the game due to its increased pressure and a focus on rebounding, Jim Boeheim said.
"We had to try and get more action, more activity," Boeheim said. "I've been trying to get Alan to get to the offensive boards and he made two or three huge plays on the offensive glass when we needed them."
Once the game got to overtime, the Orange took over. Griffin scored nine of his team's 20 points in the extra frame. Guerrier and Buddy Boeheim also had five apiece in overtime.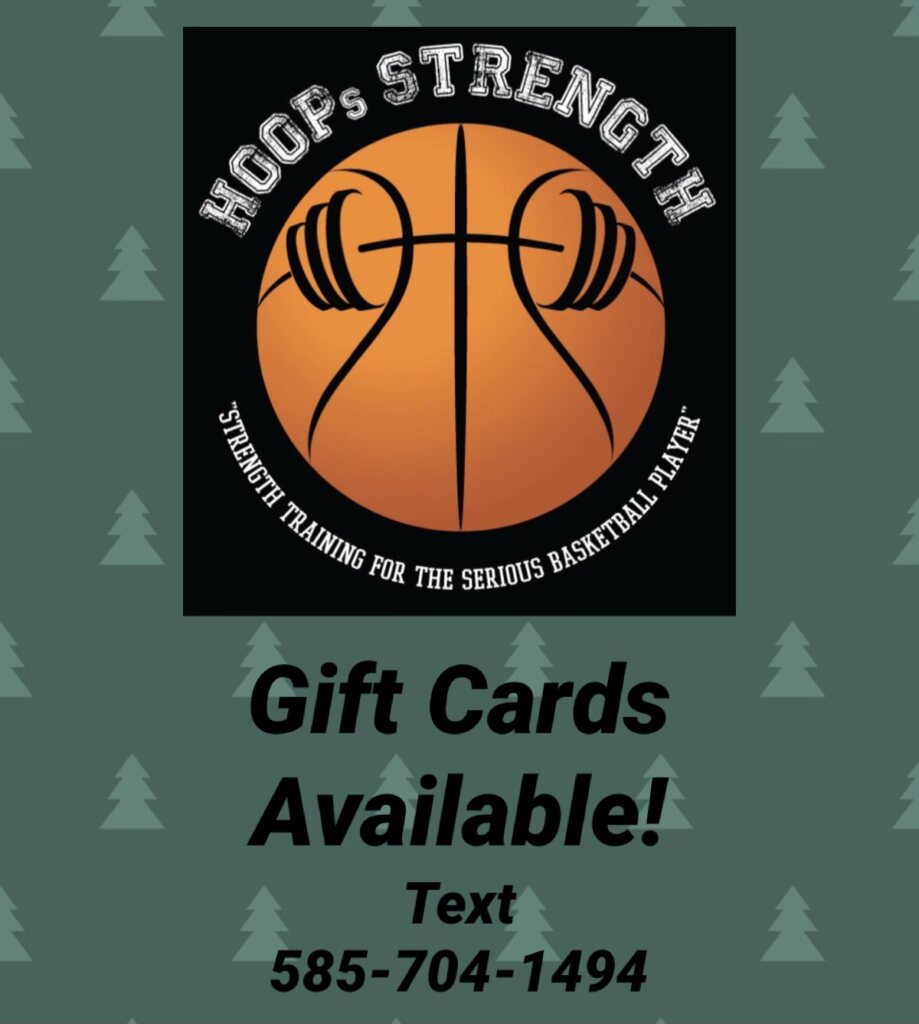 Buffalo created a margin of victory in the first half with a 17-4 over a five minute span. That created a 14-point lead that Buffalo was able to keep in double digits for most of the remainder of the half. Mballa led the run with six points.
The Bulls made nine threes to Syracuse's three, but the Orange went 32-for-42 from the charity stripe. Buffalo made nine of its 13 free throw attempts. Additionally, Marek Dolezaj, Kadary Richmond and Griffin combined for all of Syracuse's 10 blocks.
Despite the close score with a Buffalo team that now sits at 3-3, Jim Boeheim is still happy with his team's victory.
"This is a really good win," Jim Boeheim said. "In the two close games we had here we didn't do much; we didn't play well. This was a tremendous game. I know our defense has got to be better but their offense is really good."
They didn't see it coming. ⚡️@alangriffin_ pic.twitter.com/EkkD3G75ju

— Syracuse Basketball (@Cuse_MBB) December 19, 2020
Guerrier and Griffin both had double-doubles for the Orange. Guerrier had 27 points and 11 rebounds while Griffin tallied 24 and 10. Both players made eight field goals, with Guerrier taking 13 shots and Griffin attempting 14. Buddy Boeheim also notched 22 points without making a shot from behind the arc. Dolezaj added 19 points, eight rebounds, five assists and four blocks. Richmond (13) and Joe Girard III (2) also scored for Syracuse.
Mballa and Graves both scored over 20 points for Buffalo. Mballa led the way with 27 and Graves had 22. Graves also added eight boards and seven dimes. Jeenathan Williams (UPrep) contributed 19 points and seven rebounds, Ronaldo Segu had 13 points, six assists and three made triples and Keishawn Brewton scored 10 points. David Nickelberry (3) and LaQuill Hardnett (2) also contributed to the Bulls' offensive effort.
Syracuse's next game is on Tuesday at home against Notre Dame. The 6-1 Orange will tip off with the Fighting Irish at 7 PM. Buffalo will also look to get back in the win column on Tuesday at St. Bonaventure at 4 PM.