By PAUL GOTHAM
John Cotsonas (Penfield) and Mike Merrill (Honeoye Falls-Lima) both guided their squads to undefeated regular seasons and No. 1 seeds in their respective post-season tournaments.
The two were among those Section V Boys' Soccer named Coach of the Year.
Penfield finished 10-0-0 to take the top seed in Class AA.  In doing so, the Patriots posted seven shutouts and allowed just four goals. Penfield went on to claim the 20th sectional title in program history and first under Cotsonas.
Merrill and HF-L also registered a 10-0-0 mark in the regular season in earning No. 1 in Class A, their fourth top seed in past seven years. Merrill's Cougars outscored opponents 38-3.

Tim Mattle (Wayne) was named the Class B1 Coach of the Year. Mattle's Eagles breezed to an 11-1-0 regular season mark with their only blemish coming on the road at perennial Class AA power, McQuaid. Wayne outscored its last six regular season opponents by a combined score of 22-1.
Matt Hill (Bath-Haverling) was named the top coach in Class B2. Hill's Rams shrugged off a season-opening loss and won its next 14 games to claim the top seed and third straight sectional title.
Tony Patti (Avon) earned Class C1 Coach of the Year. The Braves went 10-2-0 during the regular season and earned a No. 2 seed. After dropping its opener, Avon went 10-1-0 with six clean sheets.
Ryan Betrus (Naples) garnered the Class C2 honor. The Big Green registered a 9-0-0 regular season mark and went on to claim the program's first title in 20 years.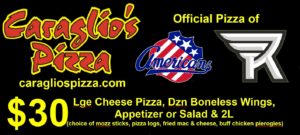 Jamie Mullen (Fillmore) and Ron Macomber, Jr. (Keshequa) shared the Class D1 honor. Fillmore went on 12-0-0 to claim the top seed.  The Eagles outscored opponents 61-6 during the regular season. Keshequa went 13-1-0 with its only loss coming to eventual Class C1 champion East Rochester. The Indians, who won the 2019 C2 title) claimed the 2020 D1 crown.
Mark Sullivan (Belfast) was named the Class D2 Coach of the Year. Belfast finished the regular season 8-3-0 to grab the top spot in D2.