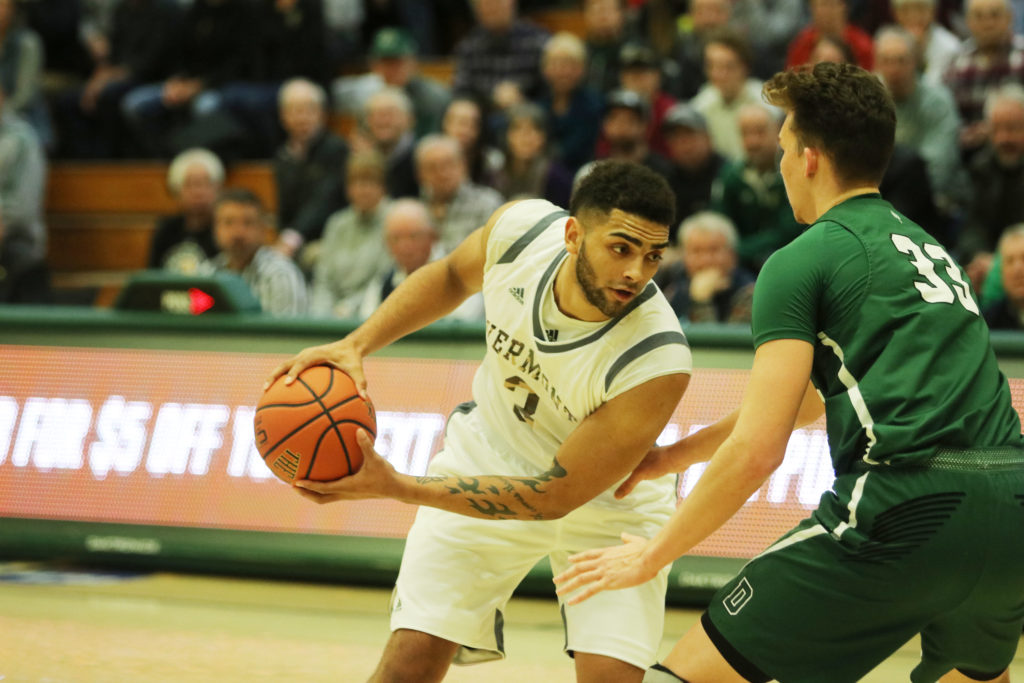 By PAUL GOTHAM
The Detroit Pistons last won an NBA championship in 2004. Ben Wallace led that Pistons' squad logging nearly 38 minutes per game. The four-time NBA Defensive Player of the Year averaged more rebounds than shot attempts that season and overall for his 16-year career.
Chauncey Billups and Rip Hamilton combined to score better than 34 points per game for a Detroit team that finished second in the NBA's Central Division.
That team also included Lindsey Hunter and Mike James. Nicknamed the 'Pit Bulls,' Hunter and James came off the bench and brought energy with their defense and willingness to make the most out of their limited minutes (neither player more than 20 minutes per game).
Anthony Lamb is a throwback to that blue-collar Pistons team. The former Greece Athena standout will open training camp this week with a chance to prove himself.
"I'm just looking to do whatever I can to show that I'm about winning," Lamb said in a phone interview, last Friday. "I want to be able to do my job and do it to the best of my ability. I've trained really hard to put myself in position to do that. When I go there, that's going to be my mindset. Whatever I got to do, I'm willing to do it, so can prove that to them with my work."
Lamb signed an Exhibit-10 contract with the Pistons on November 23rd.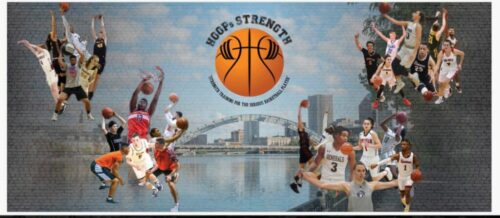 "My agent was working really hard the whole weekend on calls trying to find the right spot for me," he said in reference to the days following the draft. "It ended up being Detroit. I'm thankful for the opportunity and grateful that he was able to work something out for me. I'm looking forward to capitalizing on it now."
Part of the NBA's Collective Bargaining Agreement, an Exhibit-10 deal is a one-year, non-guaranteed deal in which the player can be paid the league's minimum salary plus bonuses as much as $50,000. Teams can only carry 15 players with contracts but rosters expand for the playoffs.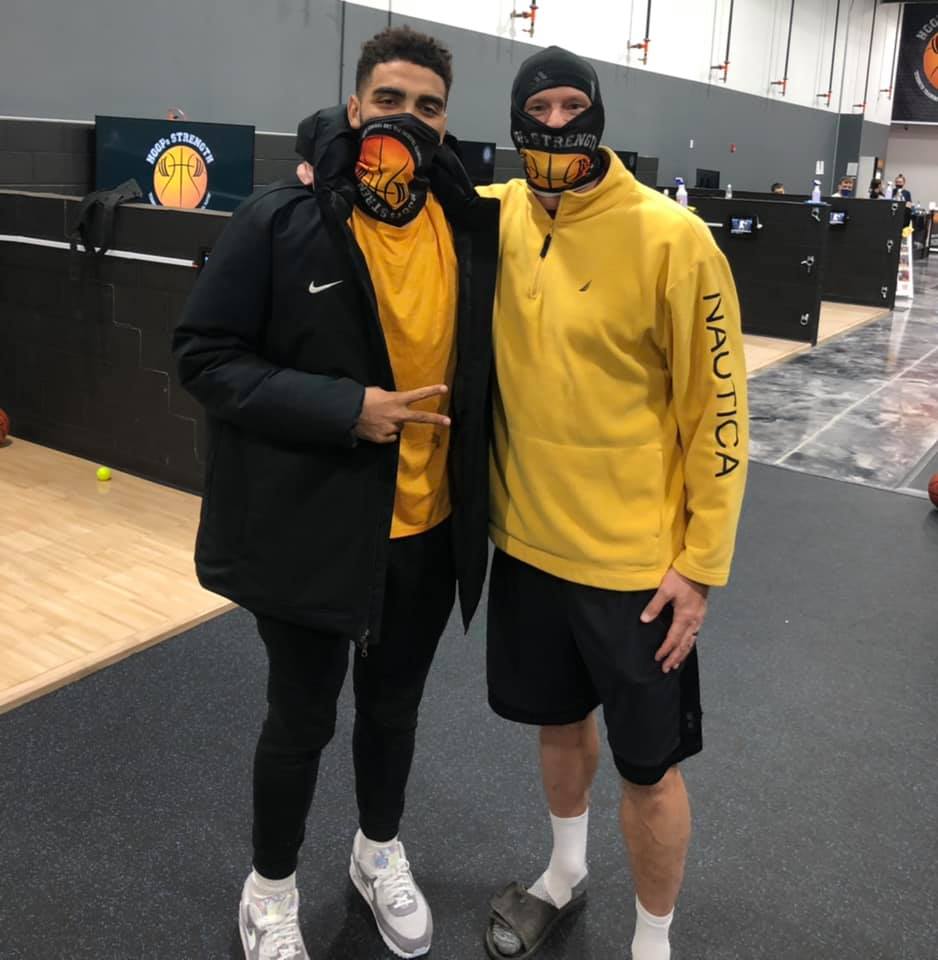 "It's been a wild process especially with all the corona stuff going on. I was living and training in Georgia for about five months. I sorta settled in down there but I got home and now I'm leaving right away to go to Detroit. It's been kinda crazy."
Lamb's signing came days after the Pistons selected fellow Section V standout Isaiah Stewart in the first round.
"He hit me up after he saw the news," Lamb said of Stewart.  "It was like 'Hey man, I'm happy you're coming out.' I'm definitely going to be looking forward to playing with him, and I'm happy we get to be on the same team for once."
A two-time America East Player of the Year, Lamb led the Catamounts to NCAA Tournament appearances in 2017 and 2019 during his freshman and junior seasons. The 6-foot-6 forward averaged 16.7 points and 7.1 rebounds as a senior this past year when the season was cut short in response to COVID-19.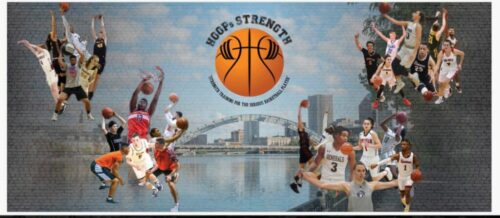 "I got tears in my eyes when I got that text message that he made it because I know all he was looking for was a foot in the door," said Matt Jones, the owner of Hoops Strength where Lamb has been working out since his freshman year at Greece Athena. "He'll outwork everyone. There's going to have to be some incredible talent ahead of him for him to not latch on. No one will outwork him."
Lamb must bring that type of mentality to training camp if he wants to establish himself on the roster. The Pistons have been one of the busier teams during the offseason which included signing the 6-foot-6 forward to an Exhibit-10 contract.
As of now, Lamb will have to compete his way up the depth chart at both the shooting guard and small forward slots. Jerami Grant, Josh Jackson, Rodney McGruder, Tony Snell and Wayne Ellington are projected ahead of Lamb in the rotation.
It wouldn't be surprising if Lamb starts the season with G League affiliate, the Grand Rapids Drive, and is occasionally called up to the main roster as an injury replacement or to get his feet wet with the Pistons. Either way, Lamb has the exact type of work ethic the Pistons are looking for in a player they want to include in their rebuilding efforts.
Lamb scored 23 points including the go-ahead bucket with less than two seconds remaining when Vermont won at St. John's a year ago. He followed that with a 30-point outburst in a near upset of then No. 7 Virginia and 15 points in a win at St. Bonaventure. He finished his career at Vermont with 1,933 points.
A two-time Section V Class A1 Tournament MVP and four-time All-Tournament member, Lamb led Greece Athena, under then head coach Jim Johnson, to three straight sectional titles. The Trojans advanced to the 2015 NYSPHSAA Class A title game where they fell to Scotia-Glenville (II), 54-49.
"The one thing I've learned about Anthony Lamb is that you never underestimate him," Jones added. "I would never put anything past him. If he says he going to make an NBA team, I would never doubt him."
Pistons' NBA Training Camp is set to begin on Tuesday, December 1st. The 2020-21 season is scheduled to open on December 22nd.
"I don't think I've really looked at it big picture," Lamb said. "I'm just going with it right now. I'm enjoying it as I go."
Article contributions courtesy of John Likanje.