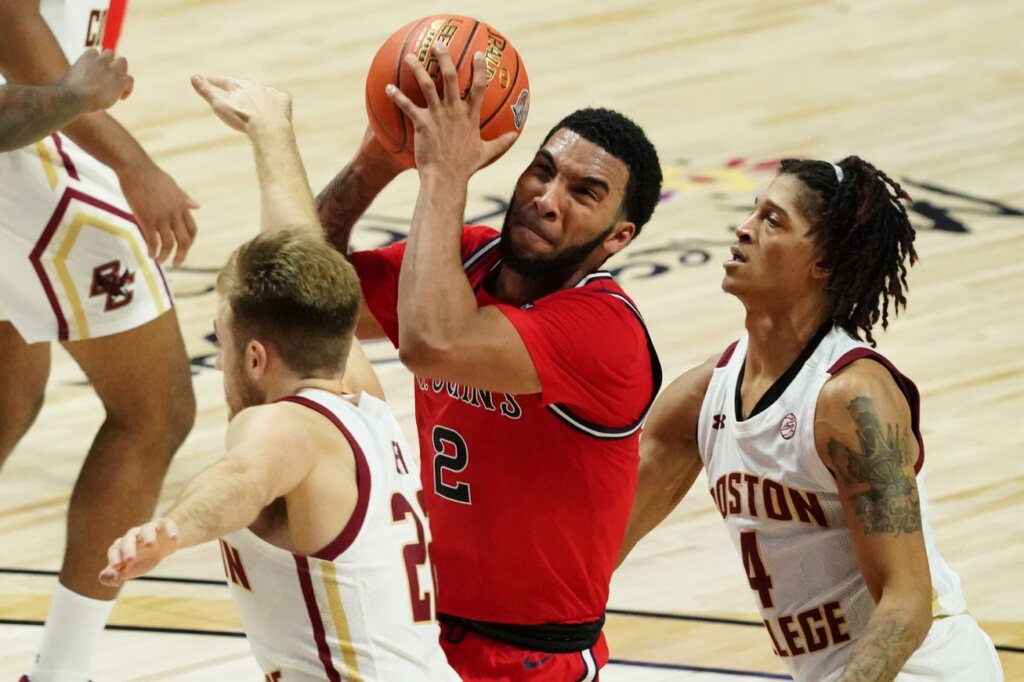 No. 17 TEXAS 78 DAVIDSON 76
Courtney Ramey led six in double figures with 14 points including the go-ahead bucket in the final minute as Texas held off a late Davidson rally to advance to the the semi-finals of the Maui Invitational. Ramey's layup with :19 seconds left on the clock broke a 76-76 tie.
The Longhorns converted a 13-5 advantage in offensive rebounding into a 13-7 margin in second-chance points. Andrew Jones and Kai Jones combined to connect on 9-of-14 shots from the floor to score 13 points apiece for Texas.
Trailing by seven with less than five minutes remaining in the game, Davidson connected on three straight shots, and Luka Brajkovic tied the game with 1:04 remaining. Sam Mennenga led Davidson with 17 points on 6-of-10 shooting from the floor.
Texas will play Indiana on Tuesday in the Maui Invitational semi-finals.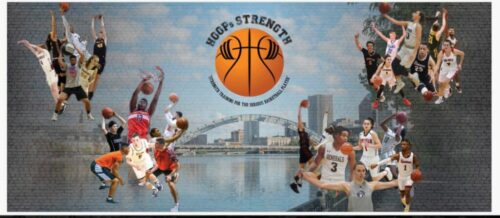 No. 14 NORTH CAROLINA 78 UNLV 51
Trailing 13-0 less six minutes into the game, North Carolina used an 18-3 run to take a seven-point lead into halftime before grabbing a double-digit advantage early in the second stanza. RJ Davis finished with a game-high 16 points including a layup with 3:22 to go in the first half to give UNC its first lead of the game at 29-27. The Tar Heels did not trail again.
The freshman guard connected on 5-of-9 shots from the floor including 3-of-4 from behind the 3-point arc. Davis scored five points to spark a 13-1 UNC run to start the second half. UNC scored 27 points off 17 UNLV turnovers. Garrison Brooks added 14 points for the Tar Heels. Armando Bacot connected on 4-of-4 shots from the floor and 4-of-4 from the free throw line to add 12 points.
UNC will play the Alabama-Stanford winner on Tuesday in Maui Invitational semi-finals.
Bryce Hamilton scored seven of his team-high 15 points during UNLV's 13-0 opening run. The junior guard opened the scoring with a 3-pointer. He followed with a jumper and his dunk gave the Runnin' Rebels their largest lead of the game. Hamilton finished the game hitting 7-of-19 from the floor.
Also:
BUFFALO WBB 80 JAMES MADISON 64
Dyaisha Fair (Edison Tech) posted game-highs of 29 points and nine assists to go with seven rebounds and four steals in UB's opener. The sophomore guard and First Team All-MAC Preseason selection connected on 11 of 27 shots from the floor. UB led 33-11 after 10 minutes of play and took a 57-24 advantage into halftime.
SETON HALL 86 IONA 64
Sandro Mamukelashvili accounted for seven points during a 13-0 Seton Hall run early in the second half as the Pirates downed Iona in Rick Pitino's first game as head coach of the Gaels. Seton Hall, which trailed by nine with less two minutes remaining in the first half, converted 22 Iona turnovers into 34 points. Jared Rhoden led all scorers with 26 points.
Pitino has a career record of 647-272 including NCAA titles with Kentucky and Louisville. He also took Providence to the Final Four. Pitino's championship with Louisville in 2013 was later vacated because of violations during the hall-of-fame coach's tenure at the school.
Other scores:
St. JOHN'S 97 BOSTON COLLEGE 93
INDIANA 79 PROVIDENCE 58
ARKANSAS-LITTLE ROCK 76 DUQUESNE 66
XAVIER 99 EASTERN KENTUCKY 96 (OT)
UCF 63 AUBURN 55
STANFORD 82 ALABAMA 64