By PAUL CIFONELLI
Syracuse center Bourama Sidibe has a knee surgery scheduled for tomorrow to repair a torn meniscus, the SU athletic communications office stated today. Sidibe injured his knee early in the first half in the Orange's season opener against Bryant.
According to Mike Waters of Syracuse.com, SU trainer Brian Pike expects Sidibe to miss about four weeks. Over those four weeks, Syracuse is scheduled to play Niagara, Rider, Rutgers, Boston College, Buffalo, Notre Dame and Wake Forest. The Orange will travel to take on North Carolina on Jan. 2.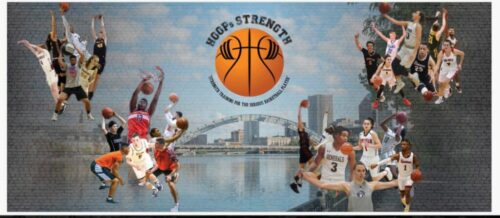 Syracuse coach Jim Boeheim said that Marek Dolezaj will likely slide over to man the center of the zone for a majority of the time, according to Waters. Dolezaj played that spot for much of the game against Bryant after Sidibe injured his knee. Quincy Guerrier and Alan Griffin could pick up most of the playing time on the wings.
Freshmen Frank Anselem and John Bol Ajak and sophomore Jesse Edwards could also see more time on the floor to spell Dolezaj.