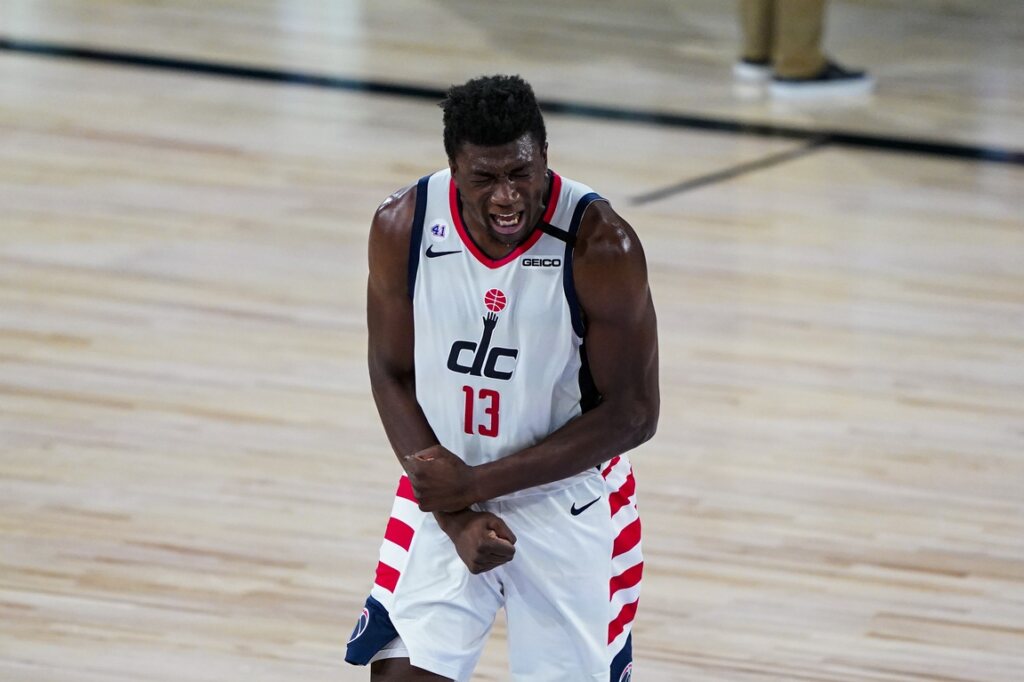 By PAUL GOTHAM
He's in the second year of a three-year deal and a season ago he logged nearly 25 minutes per game. Just don't expect Thomas Bryant to change his approach to the upcoming NBA season.
"I'm always the one that's going to be on the hunt," the former Bishop Kearney standout said during a recent workout at Hoops Strength. "I'm never going to lose that mindset of always starting from the bottom and working my way to the top."
And that's why on the Friday after Thanksgiving when he was scheduled to leave for training camp over the weekend, Bryant was found in the gym.
"I've been putting in a lot of work," he said. "It's a really different mindset going into this season. We got guys coming back. We got guys that are signed that are coming back, so it's a really good feeling."
In the 2019-20 COVID-19 shortened season, Bryant paced the Washington Wizards with 7.2 rebounds per game on a total rebounding percentage (an estimate of the percentage of rebounds a player grabbed while on the floor – Andre Drummond led the NBA at 26.0) of 15.8.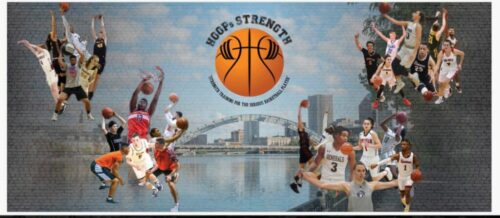 The 6-foot-10 front court player returns with a lineup that includes Bradley Beal (team-highs of 30.5 points, 6.1 assists and 1.2 steals per game) who did not play in the NBA restart because of a shoulder injury and John Wall who missed the entire season with a ruptured Achilles tendon.
"I talk to them on a regular basis, especially Brad," Bryant said. "I worked out with John when he was in Los Angeles as well. I try to build chemistry with those two because they are the heart of the team, the vets of the team. It's really good to try and pick their brains and try to get as much knowledge as I can out of them."
With 89 starts over the past two seasons, he is looking to build on that foundation by helping the Wizards make the playoffs for the first time since 2018. They bolstered their roster with the re-signing of Dāvis Bertāns and bringing veteran leadership with Robin Lopez and Raul Neto. The Wizards added point guard depth by trading for Michigan State star Cassius Winston as well. Along with Bryant's bubble development and Beal and Wall coming into the season fully healthy, the Wizards have a prime opportunity to make some noise in a top-heavy Eastern Conference.
"In the bubble, I really wanted to improve on the defensive end and also the offensive end," he said referring to the NBA restart of the past season after the impact of the pandemic. "I always want to be a two-way player making sure I can go out there and help my team in any way, shape or form. Always stay ready. Always be prepared for no matter what happens."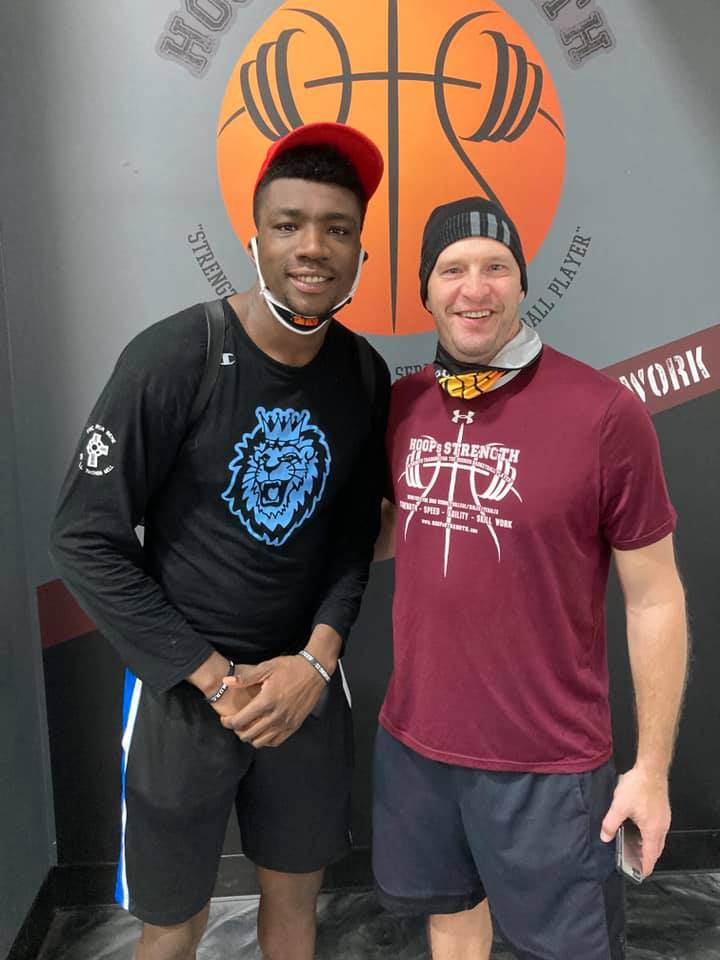 Matt Jones has had the unique perspective of working with Bryant since middle school when the prodigy was promoted to the Kearney varsity during his eighth-grade year. Bryant has continued to train with Jones and the Hoops Strength staff throughout a career that has made stops at Huntington Prep (West Va.), Indiana University and now the NBA.
"He's more mature than his age," Jones said of the 23-year old. "I'm thinking about when I was 22, 23-years old. He's very disciplined. He works out, he plays basketball and he takes care of himself. I think he's on the cusp in two or three more years where he can be an all-star. I really think he's that good."
Jones compared Bryant's body-type to that of former NBA MVP Kevin Durant.
"Those guys, there just aren't a ton of them out there," Jones said referring Bryant's wing-span and height. "He's a little bit different. He's going to be in high demand."
When he was taken in the 2017 draft, Bryant was the lone Rochester native in the NBA. Now he is joined by Isaiah Stewart (McQuaid Jesuit – first round pick of the Detroit Pistons) as well as Anthony Lamb (Greece Athena – who signed an Exhibit-10 contract with the Pistons) and Quinton Rose (Bishop Kearney – Exhibit-10 contract with Sacramento).
"It feels great, it feels so great to see talent come out of Rochester, New York," Bryant said. "It feels great to see guys being successful. I just try to make sure I set a great example for everyone, each day. I try to go out there and play the hardest that I can, train the hardest that I can."
*Article contributions courtesy of John Likanje.