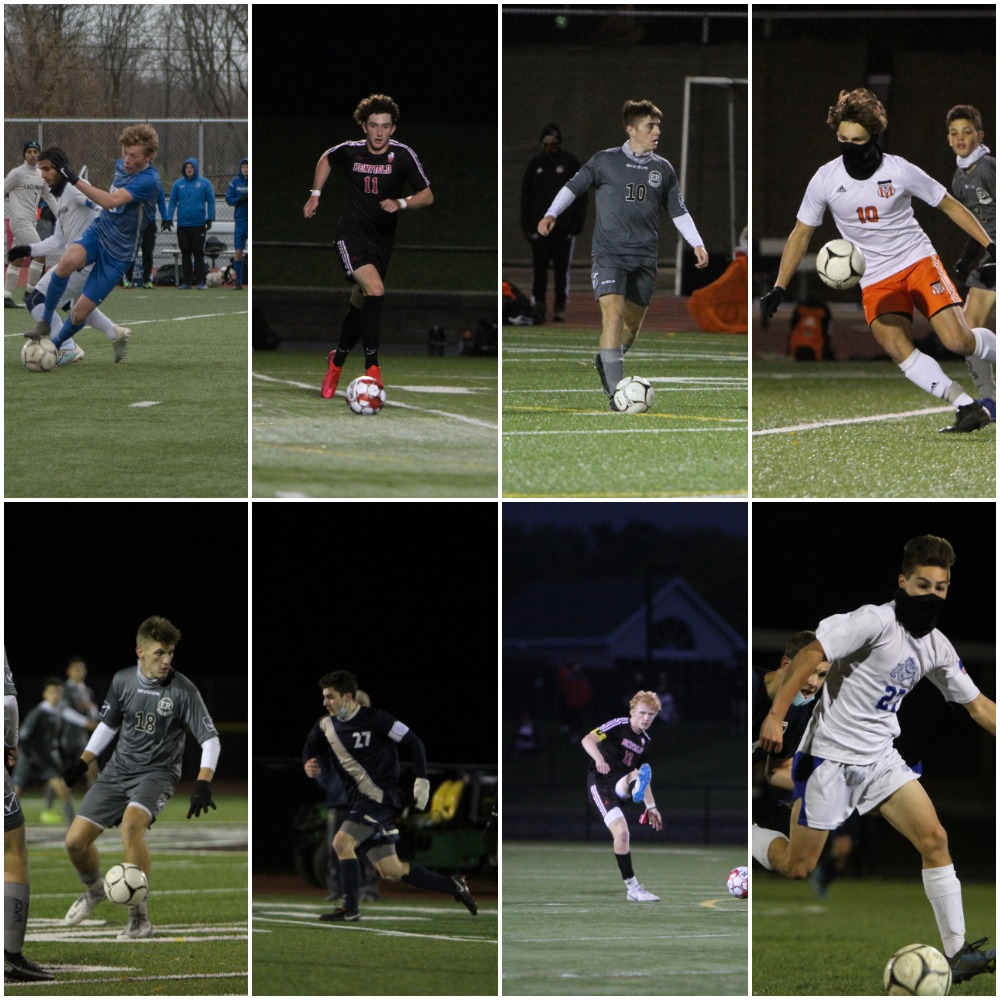 By PAUL GOTHAM
ROCHESTER, N.Y. — Section V Boys' Soccer culminated its 2020 season with four championships last Thursday. Livonia (Class B1), Bath-Haverling (B2), East Rochester (C1) and Naples (C2) all claimed titles in their respective classifications. The quartet of schools joined Penfield (AA), Pittsford Sutherland (A), Keshequa (D1) and Jasper-Troupsburg (D2) which won championships the previous night.
On Sunday, Section V announced its All-Tournament Teams for the 2020 post-season.
Penfield's Shane McMillan, Cristiano Mounnarat, Tahj Mounnarat and Joe Vogt highlighted the Class AA All-Tournament team. Vogt scored three goals and anchored a Penfield defense which did not allow a tally in three sectional games on the way to the 20th title in program history . Cristiano Mounnarat scored the lone goal in the Patriots 1-nil win over Fairport in the AA final. The sophomore midfielder also added an assist earlier in the post-season. Tahj Mounnarat started the scoring in Penfield's 6-0 win over Victor in the semi-finals and also and an assist in sectionals. McMillan finished with three goals in sectional play.

Teammates Caden Brunken, Garrett Kucera and Jude Rouhana represented Fairport on the AA Team. Brunken finished with four goals and two assists in sectional play. Brunken collected five goals and an assist in sectionals. Kucera had four goals while Rouhana added four assists in three sectional games.
Elliot Aguirre (McQuaid), Wilson Brauer (McQuaid), Thomas Gravino (Victor), John Schrader (Victor), Cody Cavuoto (Hilton) and Josh Catanese (Rush-Henrietta) rounded out the Class AA All-Tournament team.
Pittsford Sutherland Knights Ian Bowen, Will Field, Carter Kladstrup and Jack Leahy headed the Class A team. Bowen played in the middle of a Sutherland backline which limited opponents to one goal over four sectional games. The senior also assisted on Ryan Petrone's golden goal in the opening round win over Brockport. Field contributed a goal and three assists to the sectional run. Kladstrup made 20 saves during post-season action. Leahy scored twice including the game winner in the quarter-final victory over Pittsford-Mendon.
Cam Burke, Colton McCane and Jaden Tensley helped Churchville-Chili to its second appearance in the finals over three years. McCane scored three goals including the overtime game winner over Greece Arcadia in the semi-finals. Burke was part of a defense held opponents to one goal through the Saints' first three sectional games. Tensley made several saves for C-C.
Vincent Ranieri (Spencerport), Patrick Uebelacker (Spencerport), Adam Hurlbutt (Greece Arcadia), Joshua Price (Greece Arcadia), Ryan Fitzgerald (Greece Athena), Gavin Rice (Greece Athena), Jeremiah Anandarajah (Pittsford-Mendon), Tyler Terwilliger (Honeoye Falls-Lima), Alex Wood (Eastridge), Scott Norris (Canandaigua) and Kenny Meyer (Geneva) completed the Class A team.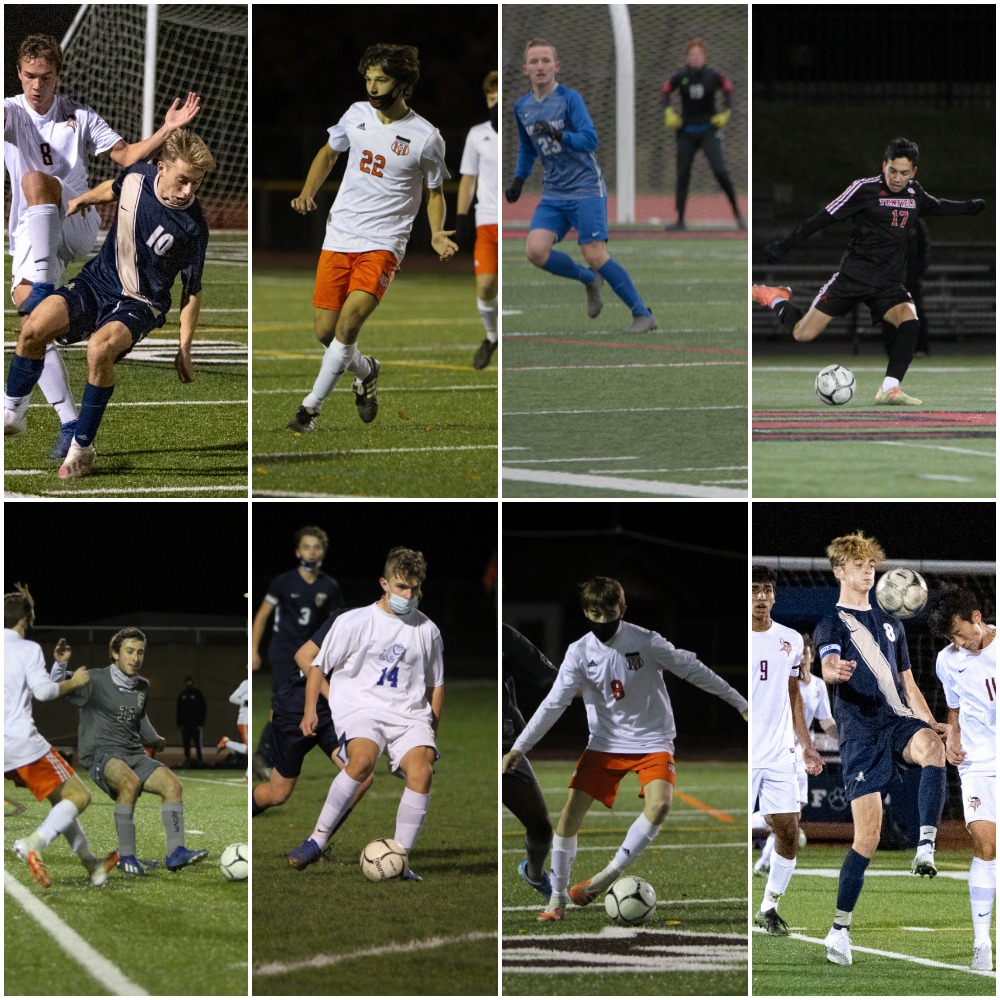 Bryce Hoang scored the winning goal in the 74th minute as Livonia claimed the Class B1 title. The junior finished with two goals and two assists in sectionals to earn a spot on the B1 team. Shane Melead assisted on Hoang's title-clinching marker. Melead also had six goals in the post-season. Fellow Bulldogs Brady Bishop and Jackson McEnerney joined Hoang and Melead on the All-Tournament team.
Josh Bolt paced top-seeded Wayne with six goals and an assist in three sectional games. Teammates Dylan Cook and Tyler Reynolds joined Bolt on the All-Tournament team. Cook tallied three times in the post-season including a golden goal in Wayne's semi-final win over Hornell. Reynodls finished with a goal and an assist in sectional play.
Gates Miller (Hornell), Genarro Picco (Hornell), Jaziel Childs (Batavia), Carter Havens (Batavia), Ryan Michelsen (Greece Odyssey) and Jace Schafer (Palmyra-Macedon) each earned a spot on the Class B1 team.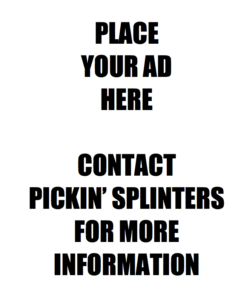 Bath-Haverling's Keefer Calkins highlighted the B2 team scoring seven goals in sectionals to lead the Rams to their third straight title. Calkins, a junior, netted five in Bath-Haverling's 6-nil win over Williamson in the semi-finals. Teammate Brendan Strong added a goal and an assist in the post-season. Cayden Mattison and DJ Smith were part of a defense which did not allow a goal in three sectional games.
Bishop Kearney's Evan Stevely, Casey O'Gara and Matt Tierney represented the Kings on All-Tournament squad. Stevely had three goals and a two assists in the post-season. O'Gara contributed with three goals.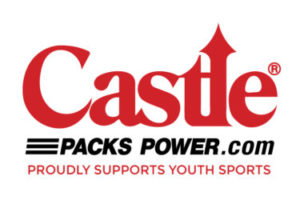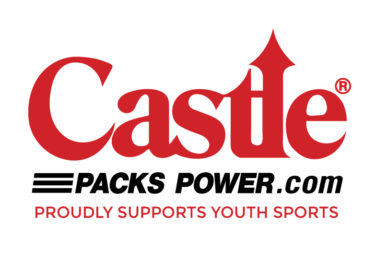 Aiden Cristales (Williamson), Tyrone Walker (Williamson), Zach Townley (Penn Yan), Nicholas Jarecke (Penn Yan), Caleb Murray (North Rose-Wolcott) and Evan Dickhut (Attica) rounded out the Class B2 team.
East Rochester's Chuck Domm capped his senior season scoring 13 goals in the post-season to go with nine assists in leading the Bombers to their second straight sectional title. Section V's leading scorer with 46 goals and 25 assists, found the back of the net and collected a pair of helpers in ER's 4-0 win over Holley in the C1 final. Russell Domm joined his brother on the All-Tournament collecting seven goals and nine assists in sectional play. Fellow Bombers Max Wagner (two goals/two assists) and Ian Szemcsak (two goals) joined their teammates with the post-season honor.
KJ Biedlingmaier (Holley), Kayden Servais (Holley), Charles Turpyn (Holley), Marcelus Burton (Sodus), Kyle Zerbe (Sodus), Quintin Barrett (Pavilion/York), Kyle Milligan (Pavilion/York), Caleb Carson (Byron-Bergen/Elba) and Zachary Lovejoy (Marcus Whitman) all garnered Class C1 honors.
Max Ryan made 11 saves in three wins to lead Naples to its first sectional title since 2000. The junior keeper turned in shutout performances in the semis and finals, his sixth and seventh clean sheets of the season. Teammate Ben Green joined Ryan on the C2 team along with fellow Big Green Austin Chapman (three assists) and Donivan Todd (two assists/one goal).


AJ Agosto (Geneseo), Jason Hammond (Geneseo) and Michael Walton (Geneseo), Michael McCue (Kendall), Joe Nettles (Kendall), Landon Danaher (Bolivar-Richburg), Wyatt Karnuth (Bolivar-Richburg), Matt Curtis (Pembroke) and Caden Granger (Cuba-Rushford) also earned spots on the Class C2 team.
Riley Rease scored seven goals in leading Keshequa to back-to-back titles. The senior forward added an assist. Reese Powers collected seven assists to with three goals and joined Rease on the D1 team. Teammates Aidan Wood and Hunter Zangerle also earned spots. Wood had two goals and three assists in the post-season.

Mason Cool (Fillmore), Mitch Ward (Fillmore), Brent Zubikowski (Fillmore), Jack Emo (Alfred-Almond), Carsen Hann (Alfred-Almond), Kiehlen Steiner (Arkport/Canaseraga), Alex Preston (Arkport/Canaseraga) and Alex Lund (Wheatland-Chili) each earned a spot on the D1 team.
Thomas Flint scored the game winner as Jasper-Troupsburg clinched the D2 title with a 1-nil win over top-seeded over Belfast. Tyler Flint assisted on the play. The two were joined by teammates Ethan Draper and Noah Price on the D2 team.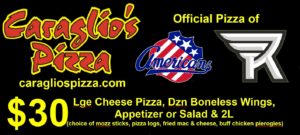 Justin Hill (Belfast) and Stephen Struckman (Belfast) rounded out the D2 team.