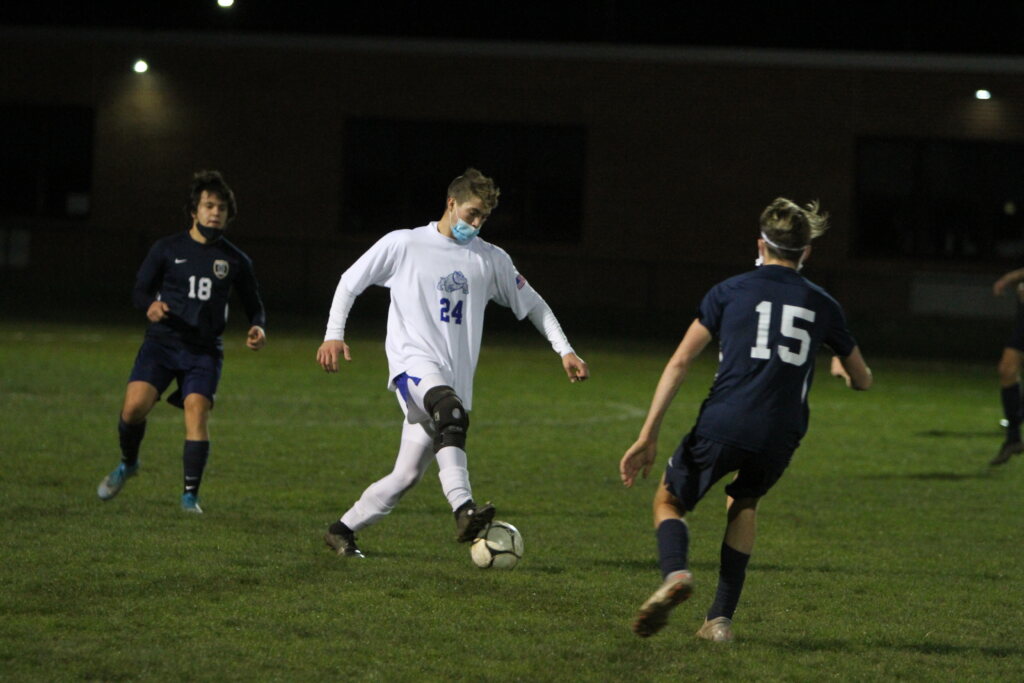 BOYS

CLASS C2

No. 7 GENESEO (7-9-0) 0
No. 1 NAPLES (12-0-0) 1
Donivan Todd scored the lone goal immediately after halftime to propel Naples to its first sectional championship since 2000. Junior keeper Max Ryan earned his seventh shutout of the season.
CLASS C1
No. 3 HOLLEY (11-4-1) 0
No. 1 EAST ROCHESTER (13-1-0) 4
The Domm brothers combined for three goals and three assists to help East Rochester take the C1 Championship with ease. Chuck Domm scored twice and added a helper while Russell Domm scored once and assisted twice. Ian Szemcsak made it 2-0 by the 13th minute with his fifth tally of the year. The Bombers rattled off 27 shots in the contest. Chuck Domm currently leads Section V with 47 goals and 118 points.
CLASS B1

No. 2 LIVONIA (13-2-0) 3
No. 1 WAYNE (13-1-0) 2
The junior attacker dribbled the ball ahead towards the left corner to create space for himself and launched a left-footed cross towards the net. Due to the windy conditions, the ball swept left and carried over Eagles' goalkeeper Zach Mazurkiewicz's head into the bottom right post. READ MORE.
CLASS B2

No. 6 BISHOP KEARNEY (9-5-1) 0
No. 1 BATH-HAVERLING (14-1-0) 3
Bath-Haverling used three different goal-scorers to repeat its championship victory over Bishop Kearney in 2019. Braden Yartym cashed in a free kick rebound from Brendan Strong to put Haverling on the board in the 22nd minute. Eight minutes after half, Ezra Hoad drives one in from 18-yards out to double the score. He later helped Tony Orfanidis cap it off with a run down the left side. The Rams maintained the 3-0 margin for 30 minutes to claim the Section V Class B2 Title.
GIRLS

CLASS AA

No. 3 FAIRPORT (8-4-1) 1
No. 1 HILTON (8-2-2) 0
With time about to expire and the teams still scoreless, roles reversed at Hilton's LeBeau Field. On Fairport's final charge of regulation, Pucci was first to a back pass around midfield and quickly one-timed the ball into the 18-yard box. READ MORE.
CLASS A

No. 7 OUR LADY OF MERCY (8-4-0) 0
No. 1 SPENCERPORT (15-0-0) 3

CLASS D1

No. 3 ARKPORT (11-1-0) 2
No. 1 FILLMORE (14-1-0) 1 (OT)

CLASS D2

No. 4 JASPER-TROUPSBURG (6-5-1) 0
No. 3 BATAVIA NOTRE DAME (8-6-2) 4