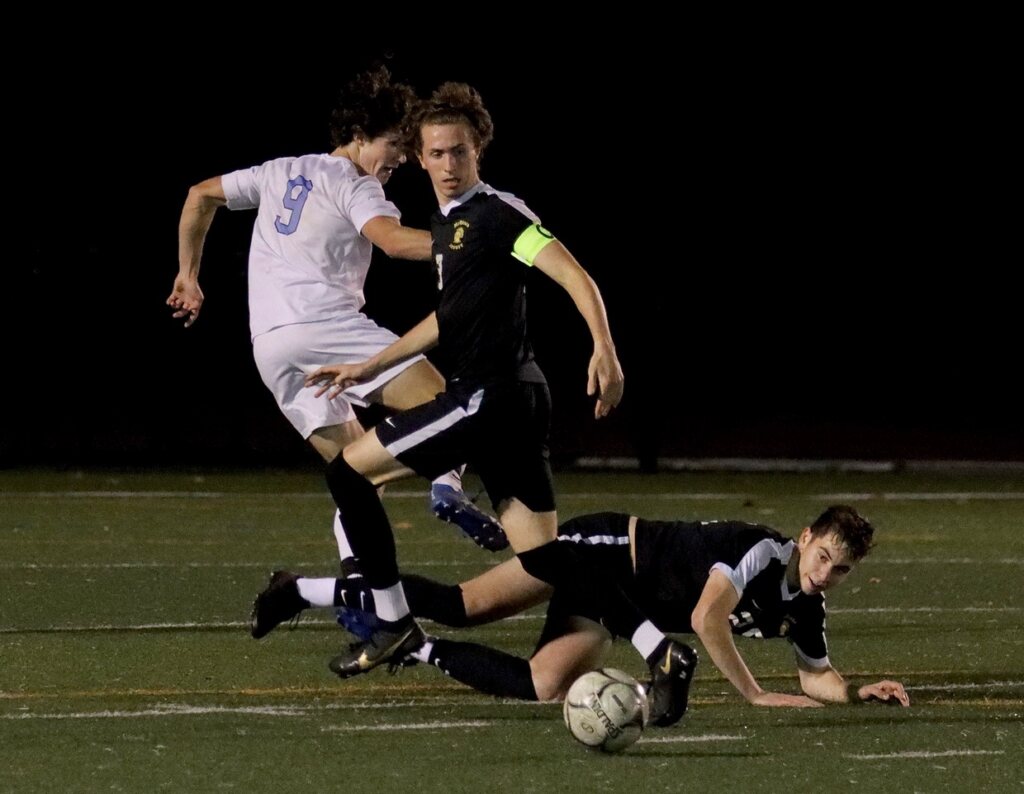 By PAUL GOTHAM
ROCHESTER, N.Y. — Caden Kress tallied a pair of goals as the McQuaid Jesuit Knights (8-0-1) capped an unbeaten regular season with a 4-1 win over Bishop Kearney.
Kress connected in the open field to start the scoring and converted on a free kick as part of a three-goal first half for the Knights.
"It was a great way to end the season especially going into sectionals," the senior attacker said. "We have some momentum going forward. We feel good right now."
Kress got behind the Kearney back line for a 1-0 lead with 31:43 remaining in the first half.
Ten minutes later, Andrew O'Neill won a foot race to give McQuaid a 2-nil lead.
19' Andrew O'Neill wins a foot race to give @McQuaidJesuit a 2-0 lead. pic.twitter.com/RNYjFrMz7L

— Paul Gotham (@PickinSplinters) November 6, 2020
"We noticed they held a high line in the back," Kress explained. "Our first look was over the top for those through balls."
Kress combined with Jake Leone to send McQuaid into halftime with two-goal advantage at 3-1. Leone delivered a free kick from midfield into the 18-yard box that Kress nodded under the cross bar.
32' Caden Kress nods in a Jake Leone service. @McQuaidJesuit 3-1. pic.twitter.com/hlwKFI9e3j

— Paul Gotham (@PickinSplinters) November 6, 2020
"It was a great ball by Jake," Kress noted. "It's a battle in the box, a game of physicality. I'm just lucky it came to me."
The goals were the second and third this season for Kress.
"I locked in the zone," he said. "Nothing goes through my mind. I'm just trying to pick a corner. I'm happy I was able to finish."

Wilson Brauer added to the lead less than four minutes into the second half.
44' Wilson Brauer converts from 25 yards. @McQuaidJesuit 4-1. pic.twitter.com/0c8aXGXSHo

— Paul Gotham (@PickinSplinters) November 7, 2020
Evan Stevely scored the lone Kearney (7-4-1) goal midway through the first half. Luke Tytler used a nifty heel touch to send his teammate through the McQuaid backline. The goal was Stevely's team-leading 25th of the season.
McQuaid's defense limited BK's chances throughout much of the match.
"Our main goal was to push our defense high and really keep them pressed in the back, so they didn't have any options," Kress explained. "It seemed to work well. They've got some good players, too. We're happy with the result."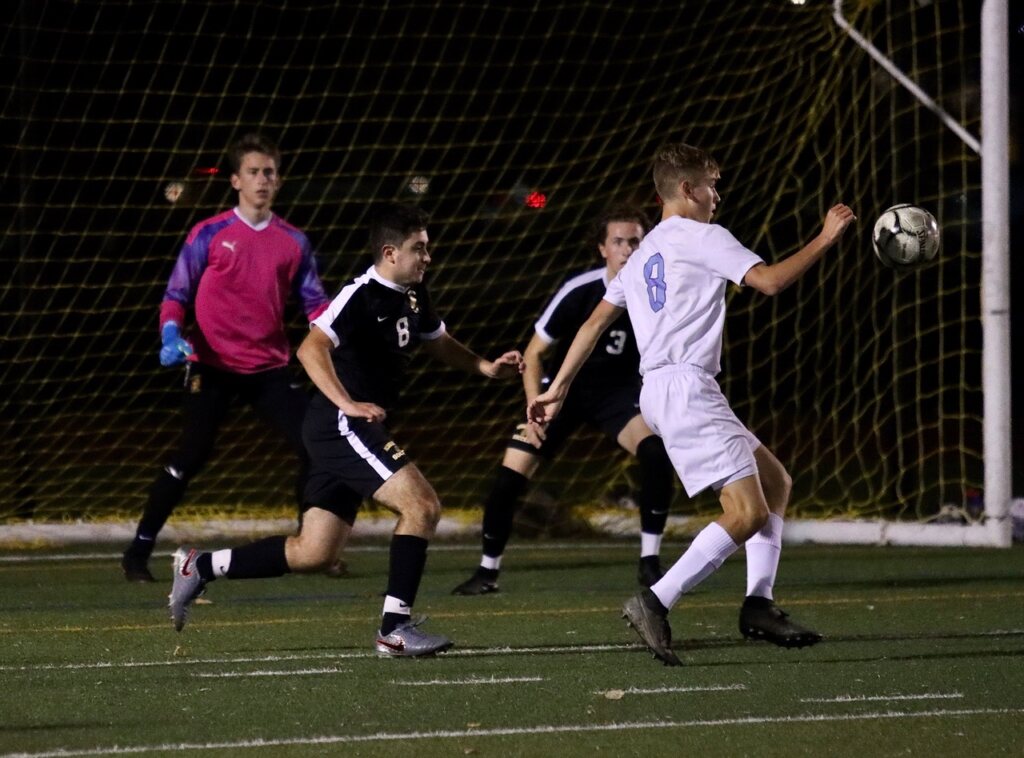 Leone also collected an assist on O'Neill's goal. Sam Colaprete had the helper on the first Kress marker.
McQuaid is currently tied with Hilton (6-3-0) for the No. 2 seed in Class AA. The Cadets close the regular season on Saturday at Fairport (5-4-0). The Red Raiders currently hold the fourth spot in the upcoming sectionals.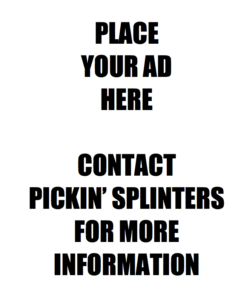 .