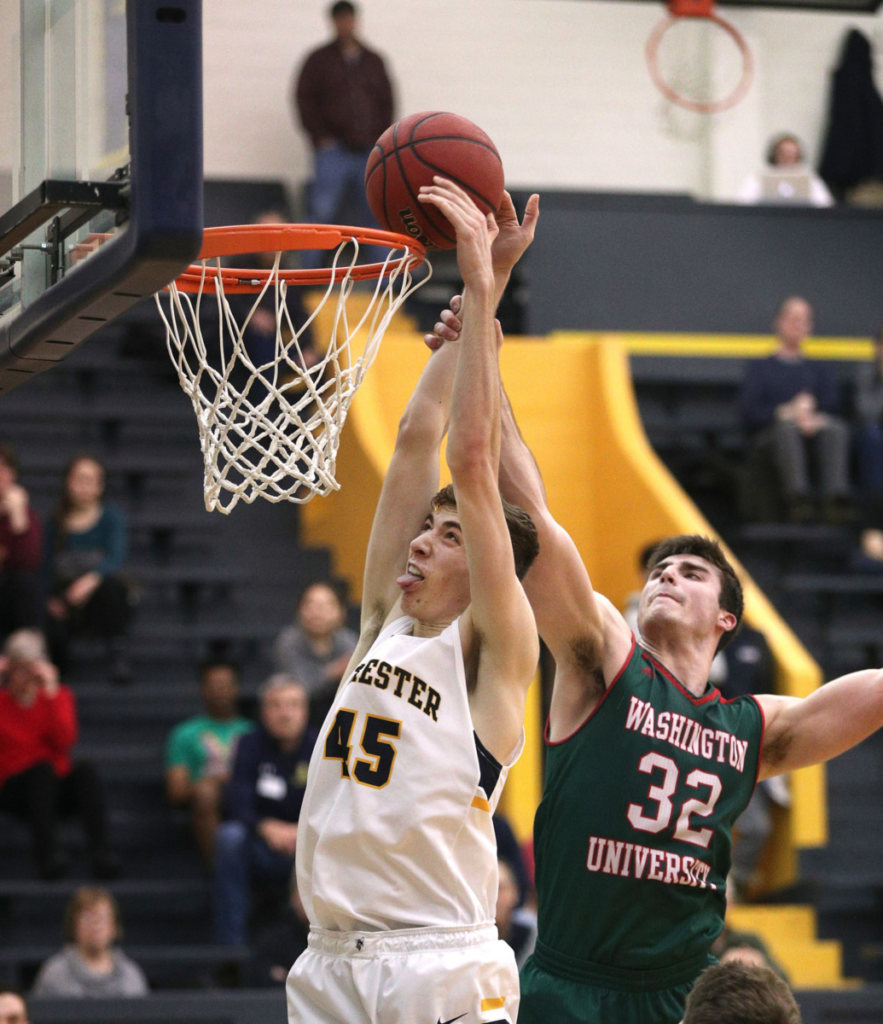 By JOHN LIKANJE
Ryan Algier (Fairport/University of Rochester) was named a pre-season All-American by Basketball Times, Thursday. Basketball Times is the official publication of the United States Basketball Writers Association (USBWA).
Algier, who graduated from Fairport in 2017, is a senior at the University of Rochester. He will be the starting center again after taking over full-time duties last season. Algier has appeared in 68 of the Yellowjackets' 77 games and averaged 9.1 points and 4.6 rebounds.

The 6-foot-10 center has posted 620 points, 315 boards and 86 blocks in his collegiate career. Algier and the Yellowjackets have compiled a winning record of 53-24 over his three years as well.
Last season, Algier broke through for 14.8 points, 8.2 rebounds and 1.8 blocks as he started all 25 games. His strong year led the Yellowjackets to a 16-9 record, including a 7-7 mark in University Athletic Association (UAA) conference play.
RYAN ALGIER CREDITS SUPPORT SYSTEM FOR CAREER YEAR AT ROCHESTER.
Algier played volleyball and basketball at Fairport High School. He was the captain of both teams and earned various accolades such as All-County honors. Algier led the volleyball team to the NYS AA Final as well.