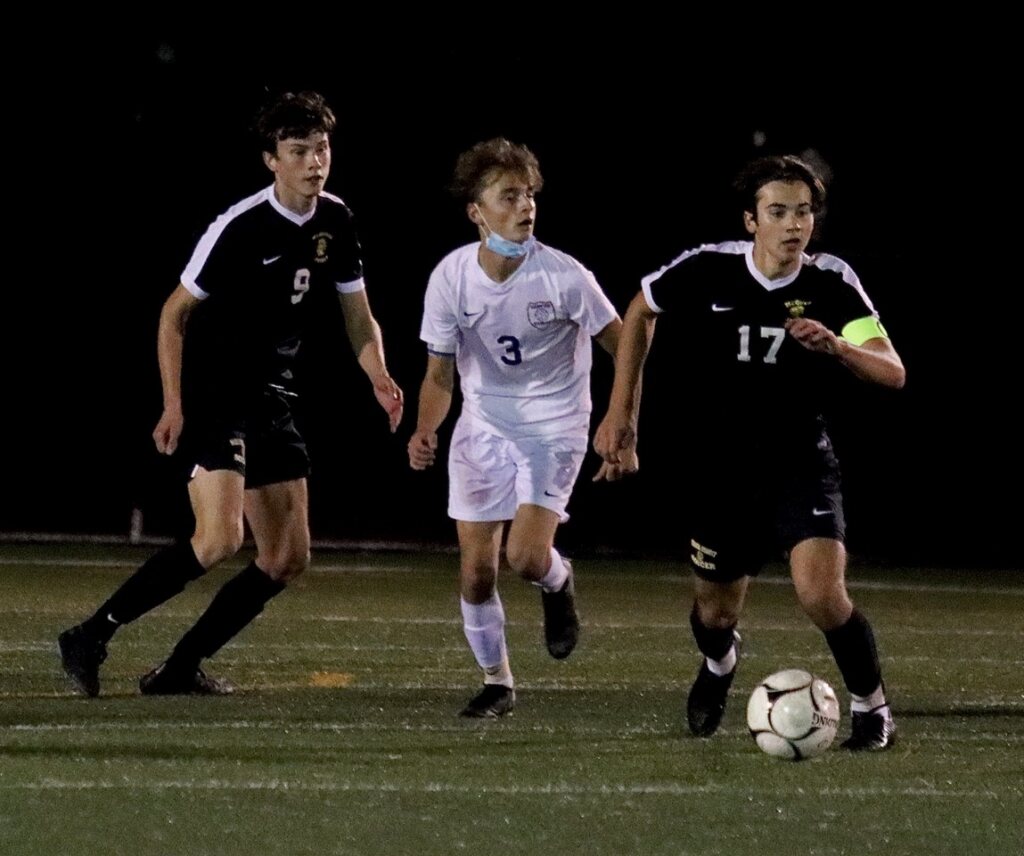 By PAUL GOTHAM
ROCHESTER, N.Y. — Andrew O'Hern converted a free kick midway through the first half, and the McQuaid Jesuit Knights (4-0-0) remained undefeated with a 1-0 win over the Wayne Eagles, Tuesday night. 
"I saw we had it lined up," O'Hern said of the opportunity along the left side outside the 18-yard box. "We've been practicing that shot. We have different people who can take it. I felt confident going into it that I can put it where I wanted."
With the win, McQuaid avenged last year's meeting. 

"Last year's game was a bad loss," O'Hern said referring to Wayne's 2-1 win over the Knights. "Overall, we played a much better game tonight. It's just a real confidence booster going into the next part of the season and eventually into sectionals. This is probably the best team we've played so far."
McQuaid handed Wayne (5-1-0) its first loss of the season. The Eagles had outscored opponents by a combined total of 19-1 heading into the contest.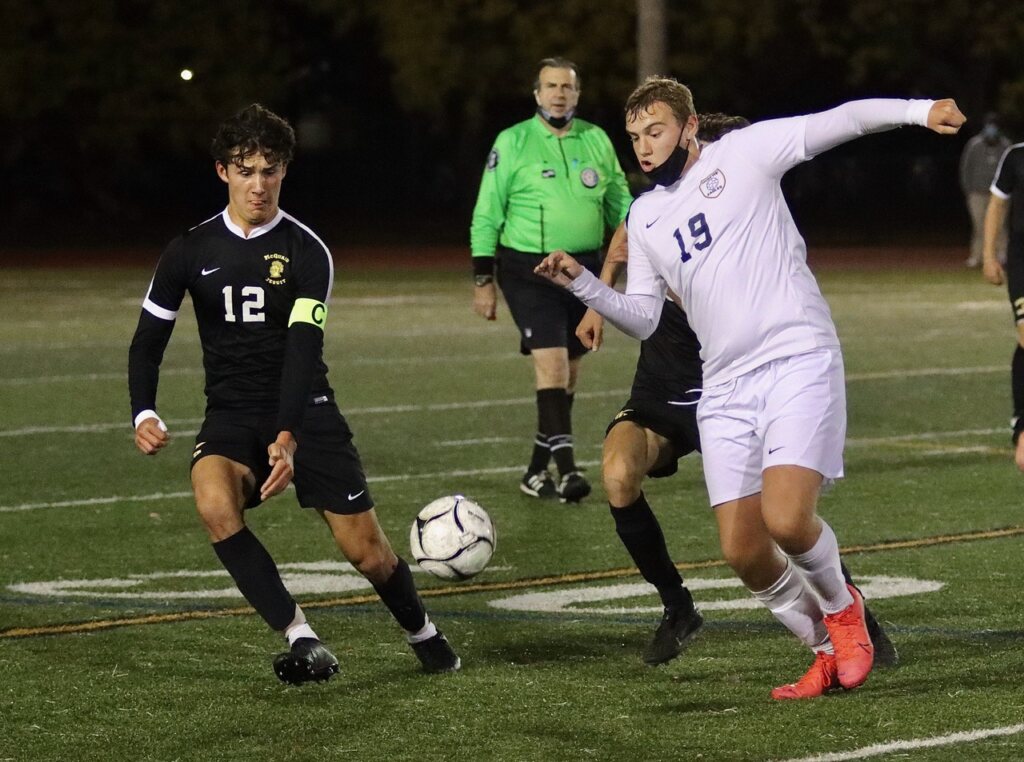 "Our defense played incredible and same with our midfield," O'Hern noted. "We all showed up to play today."
Sophomore Niyen Ruffin made nine saves for his first varsity shutout. 
"Probably the best game he's played this year," McQuaid head coach Nino Pilato said of the 6-foot-1, 225-pound keeper. "He is very athletic for his size. He's coming into his own and starting to gain a little confidence. "