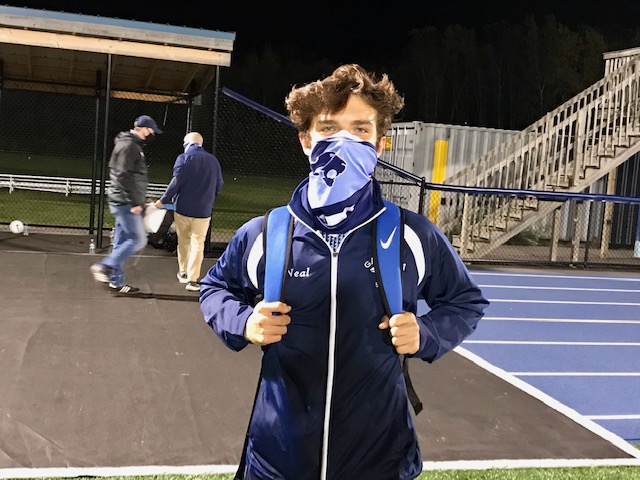 By PAUL GOTHAM
WALWORTH, N.Y — Ayden Neal added 45 seconds of footage to his personal highlight reel Tuesday night.
That's how much elapsed game time it took the senior attacker to turn a scoreless tie into a two-goal affair.
And the Gananda Blue Panthers tightened the Wayne County table with a victory on Senior Night.
"That was a huge moment," Gananda head coach Dean James said after his Blue Panthers downed Williamson, 3-1. "Good players do that. It's irrelevant who the coach is. A good player can turn a game."
After the Blue Pantthers fended off a series of Williamson threats earlier in the contest, Neal found himself with the ball at his feet along the left side of the Williamson 6-yard box.
"I saw (teammate) Andrew (Gabbard) at the top of the box, and he was calling for it, but a defender was running on to him, so I thought 'I gotta take this and put it far post,'" Neal said. "I just curved it and slotted it far post."

His shot gave Gananda a 1-nil edge with 9:29 remaining in the first half.
On the ensuing kickoff, Neal took possession and made a 10-yard rush before finding back of the net from the top of the 18-yard box.
"I just knew we needed to keep up the pressure at that point," he added. "That second goal just came so naturally. It was sweet."
Less than three minutes into the second half, Gabbard redirected a Neal corner for a 3-0 advantage, and the Blue Panthers were on their way.
43' Andrew Gabbard redirects an Ayden Neal corner to give @GanandaBSoccer a 3-nil lead over @WillMarauders pic.twitter.com/GGzBOGrczO

— Paul Gotham (@PickinSplinters) October 14, 2020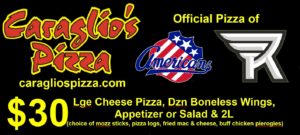 "It was a big win for the boys," James said of his squad which snapped a mini two-game skid. "We knew we hadn't gotten the breaks in the last two games. We had some mistake to iron out. We haven't had much time on the training field. We came back focused and it was a much better performance."
The win also came over a Williamson squad which had recently knocked off reigning league champion, East Rochester. That defeat was the Bombers first in the regular season since 2018.
"We knew that they were going to be on a high," James said of Williamson. "We knew that they were going to come out and play us hard and be confident and move the ball quickly. We figured if we just stayed in the game and rode the first wave it would come out all right."
With Tuesday's result, Gananda improved to 2-2-0 in the league and overall. Williamson (3-2-0 overall) dropped to 3-1-0 in Wayne County action. North Rose-Wolcott stands at the top of the league table at 3-0-0 with Williamson and East Rochester (2-1-0) to follow.
"That was insane because ER was a monster, a beast last season," Neal said of Williamson's recent victory. "Winning against them is absolutely massive. It blows the league wide open. We're in a really good spot right now."
The win also came on Gananda's Senior night. In a delayed and shortened season due to COVID-19, James recognized the impact of the event on his team.
'48 Second-chance opportunity on the corner kick for @WillMarauders but Sampy Gill is there for the stop. pic.twitter.com/VfXqd4ZKZd

— Paul Gotham (@PickinSplinters) October 14, 2020
"It really is a different season," he said. "Can you imagine that for your senior night having to send members of your family home? Having to pick among family members who can be here, telling your cousin or a grandparent who has not missed a game that they can't come to a game. There was a little more heart than previously because of that."
Jonathan Hayes scored the lone Williamson goal in the 77th minute. .
"I don't remember the last time Gananda won on Senior Night against Williamson," Neal commented. "That was sweet."