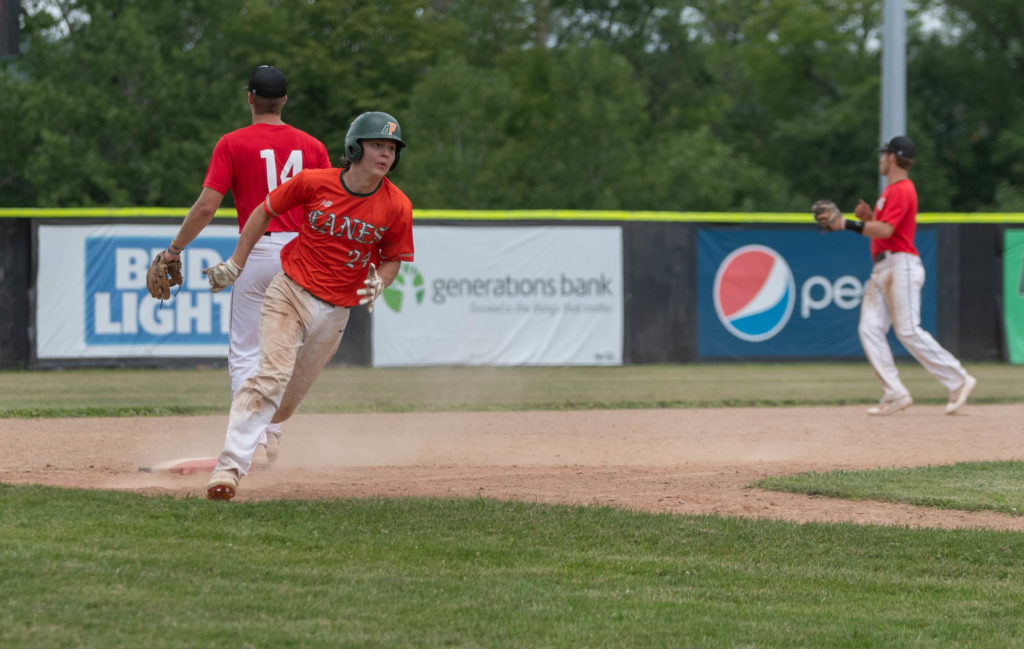 DP GREEN (1-15) 2
DP ORANGE (9-10) 3
Edward Hall started and struck out six over four anD two-thirds innings to pick up his third win of the season. The right-hander allowed one run on six and five walks. Max Stuver registered the save with 2.1 innings of work. Stuver came on with bases loaded in the fifth and struck out the first batter he faced to escape the jam. Aiden Stewart and CJ Phelps connected on back-to-back RBI doubles in the third to give Orange a 3-0 lead. Nick Provenzale started the stanza with a two-bagger of his own. Two outs later, Stewart and Phelps delivered. Keeler Thomas finished 2-for-3 in the game.
Devin Cannon started and went six innings for Green. The right-hander struck out four and allowed three runs (two earned) on six hits and one walk. Max Heil paced the Green offense going 2-for-3 with an RBI double and a run scored. Gage Ziehl doubled and scored. Taylor Degrazia, DJ Stoianovich, Joey Leuzzi, Preston Prince and Zach Prior collected a single apiece.
VIEW MORE SUE KANE PHOTOS HERE. 
DP ORANGE (9-10) 10
CARDINALS (11-7) 6
Braden Consaul collected his second double-digit strike out performance of the summer and notched his second win. Consaul fanned 10 over 4.1 innings of work. The right-hander allowed four runs (two earned) on two hits and four walks. Carter Clark worked 2.2 inning for the save. Nick Provenzale drove in a run with a pair of doubles and scored three times while Jack Zawacki finished 3-for-4 including a double with two RBI and two runs scored to lead the offense. The pair both came home on a CJ Phelps single in a five-run third. Orange added two more in the fourth for an 8-1 lead. Nick Ianiello drove in a run with a single and also scored. Wilson Brauer, Aiden Stewart and Max Stuver each crossed the plate. Consaul struck out a dozen in a game in late July.
Stephen Kemp (Medaille) and Jagger Nucci (St. Bonaventure) collected an  RBI and a run scored apiece for the Cardinals. Jackson DeJohn (St. Bonaventure) tripled and scored. Max Yale walked twice and scored twice.

CARDINALS (11-7) 0
MONARCHS (13-5) 2
A trio of pitchers combined on the Monarchs third shutout of the season. Hayden Ewell (So. New Hampshire) improved to 3-0 on the season with his third win in his last three appearances. The right-hander started and matched his longest outing of the campaign striking out three in three innings of work. Ewell has not allowed a run in his last seven innings of work. Alex Crysler (Elmira College) fanned three over two innings of work, and Nick Serce (Alfred State) hurled the final two innings for his second save of the season. The Monarchs used a two-out rally in the third to get the only run needed. Justin LoTemple (Alfred State) provided the headlight with a single. After LoTemple moved 90 feet on a wild pitch, Ray Specht (Niagara County CC) started the scoring with a base hit. Christian Montanez (Roger Williams College) walked and scored on a wild pitch to add an insurance run in the fifth.
Jackson DeJohn (St. Bonaventure) struck out eight over five innings in a losing effort. Joey Alphonse fanned two in a scoreless inning of relief. Max Yale finished 2-for-3. Tim McClare (Finger Lakes CC) doubled. Will Porter (Rochester Institute of Technology) Steve Kemp (Medaille), Tyler Coy (VCU) and Josh Ferris (Finger Lakes CC) collected a hit apiece in the loss.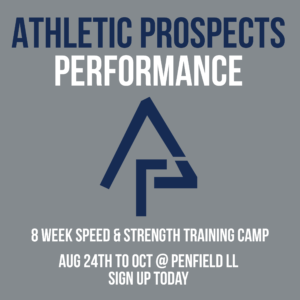 MONARCHS (13-5) 3
FLYIN' FISH (6-11) 1
Lucas Sulimowicz finished 1-for-2 with a pair of walks and two runs scored as the Monarchs won their sixth straight game. Sulimowicz worked a leadoff walk to start the third inning and eventually scored on a Nick Serce (Alfred State) single. Justin LoTemple (Alfred State) reached on a hit by pitch and eventually crossed home on a wild pitch also in the third. Sulimowicz singled and scored on a passed ball in the fifth. Frankie Fernades (Monroe CC) and Will Corlone (VCU) added a single apiece in the game. Anthony Roides (Alfred State) struck out five over three innings of work to earn the win. John Gassler (New York University) registered the save with two innings of work. The left-hander retired five on strikes. Trevor Povlock (Rochester Institute of Technology) worked two scoreless innings of relief.
Nate Sanderson (Hilbert) singled and scored the lone Fish run. Sam Werth (Alfred State) walked and stole a pair of bases. Jesus Baez walked one and allowed on hit over three scoreless innings of relief with six strike outs.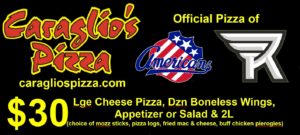 | | | | | | | |
| --- | --- | --- | --- | --- | --- | --- |
| ICBL Standings 2020 | | | | | | |
| Rochester East Division | W | L | Pct. | GB | Last 10 | Strk |
| Monarchs | 13 | 5 | .722 | 0 | 8-2 | W6 |
| Blue Jays | 10 | 7 | .588 | 2.5 | 5-5 | L1 |
| DP Orange | 9 | 10 | .474 | 4.5 | 4-6 | W2 |
| Orioles | 5 | 11 | .4313 | 6 | 4-6 | W1 |
| | | | | | | |
| Rochester West Division | | | | | | |
| Snow Cats | 14 | 3 | .824 | 0 | 8-2 | W7 |
| Cardinals | 11 | 7 | .611 | 3.5 | 7-3 | L2 |
| Flyin' Fish | 6 | 11 | .353 | 8 | 3-7 | L3 |
| DP Green | 1 | 15 | .063 | 12.5 | 0-10 | L13 |
ICBL Upcoming Schedule
August 9
Flyin' Fish vs. Blue Jays
Blue Jays vs. Snow Cats
Snow Cats vs. Orioles
Orioles vs. Diamond Pro Green