DP ORANGE (7-6) 6
ORIOLES (2-9) 7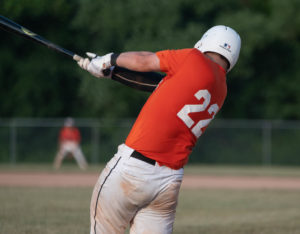 Phil Ferranti (Mercyhurst University) produced five runs, and the Orioles held off a late rally. Ferranti finished 3-for-4 at the plate including a pair of extra-base hits. He drove in three and scored twice. His one-out single in the third brought home Jack Scanlon (Washington and Jefferson College) and started the scoring. He crossed the plate one batter later on a Sean Flannery (Monroe Community College) double. Ferranti connected on his first home run of the season – a two-run shot in the fourth that helped the Orioles take a lead they did not surrender.
Phil Ferranti giving lessons on the 2-strike approach tonight: this time a 2-run oppo HR. Orioles 7 DP Orange 3 @interstateCBL pic.twitter.com/baYyFJNly5

— Paul Gotham (@PickinSplinters) July 27, 2020
Troy Leibert (Niagara County Community College) allowed three runs (one earned) on five hits over four innings to pick up his first win of the season. Shane Harisis (SUNY Brockport) worked the final three innings to register the save. Jordan Maher (SUNY Fredonia) went 1-for-3 with two RBI and a run scored. Maxx Countryman (Finger Lakes Community College) collected two hits and scored a run. Jonathan Catapano (Grand Valley State) woalked twice and scored a run. Aidan Wallace (Ithaca College) singled and drove in a run. Ferranti has a hit in each of his last seven games, a stretch in which he is batting .609 with eight RBI and seven runs scored.
VIEW MORE SUE KANE PHOTOS HERE.
Carter Clark drove in a pair of runs with a single in the seventh as DP Orange trimmed the lead to one.
Carter Clark plates two with a 2-out single. DP Orange cuts the deficit to one in the seventh. Orioles 7-6. @interstateCBL pic.twitter.com/FMmH6NvFbQ

— Paul Gotham (@PickinSplinters) July 27, 2020
Nick Provenzale reached on a two-out walk to start the rally. Keeghan Cummings singled, and Edward Hall loaded the bases with a hit. Clark followed with his sixth and seventh RBI of the summer. DP left the bases loaded. Nick Ianniello went 2-for-3 including a solo shot. Ianiello had two RBI and two runs scored. CJ Phepls added an RBI.

BLUE JAYS (8-4) 7
MONARCHS (7-5) 3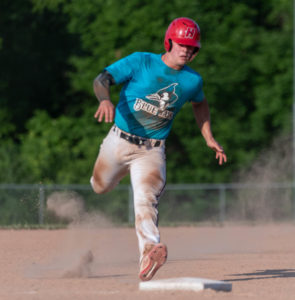 Tyler Holmes (University of Hartford) highlighted a five-run fifth inning, and the Blue Jays grabbed sole possession of first place in the ICBL Rochester East Division. Holmes plated Jason Story (Utica College), Ryan Smith (Ithaca College) and Carter Damiano (Onondaga Community College) with his second round-tripper of the summer. Deadlocked at two, Shane Hake (Elmira College) started the decisive rally with a leadoff single. Story and Smith reached on back-to-back hit-by-pitch situations. Damiano singled in the first run. Two outs later, Holmes delivered. Tyler Smith (Monroe Community College) worked five innings to notch his first win of the summer.
Jeff Wilson did it with his bat in the top half and comes up throwing from right field for the third out in the bottom of the first. Blue Jays 2 Monarchs 0 @interstateCBL pic.twitter.com/BCJpqnHjr3

— Paul Gotham (@PickinSplinters) July 28, 2020
The right-hander allowed two runs on five hits. Ryan Smith struck out four over two innings of relief work. Jeff Wilson (Le Moyne College) spotted the Blue Jays to an early lead with a two-run home run in the top of the first. Noah Campanelli (St. John Fisher College) singled and scored on Wilson's second home run of the season.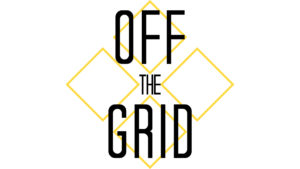 Nick Serce (Alfred State) finished 2-for-3 to lead the Monarchs with an RBI. Will Carlone (Virginia Commonwealth University) and Justin LoTemple (Alfred State) collected a double apiece for the Monarchs. Lucas Jackson (Onondaga Community College) and Frankie Fernandes (Monroe Community College) both scored a run as did LoTemple. Jared Drake faced seven batters and struck out five over two scoreless innings of relief. The Monarchs had won six of seven to move into a tie for the East Division lead with the Blue Jays heading into Monday's game.

ICBL Upcoming Schedule
July 28
Snow Cats at DP Green
Cardinals at Flyin' Fish
July 29
Blue Jays at Monarchs
DP Orange at Orioles
July 30
Flyin' Fish at Cardinals
DP Green at Snow Cats
August 1
Flyin' Fish vs. Orioles DH
Cardinals vs. Blue Jays DH
August 2
Snow Cats vs. DP Orange DH
DP Green vs. Monarchs DH