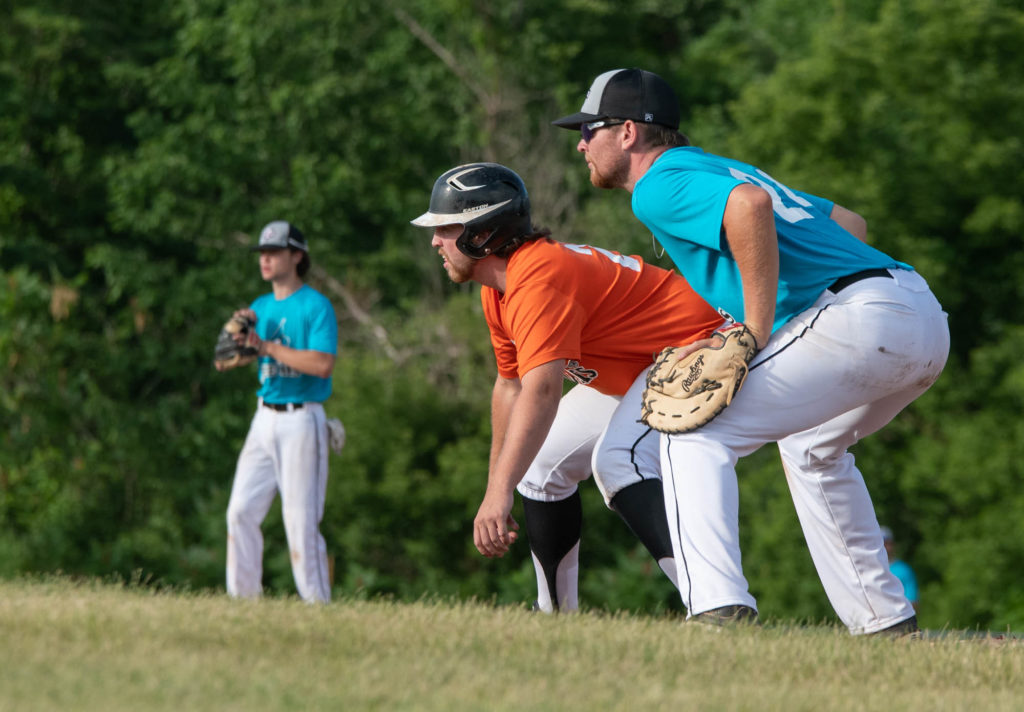 ORIOLES (1-4) 5
BLUE JAYS (3-1) 3
Phil Ferranti (Mercyhurst) finished 4-for-4 and scored the game-winning run as the Orioles outlasted the Blue Jays in extra innings. Ferranti singled to lead the eighth inning and eventually crossed home when Jorge Oropeza (Alfred State) reached on an error. Ferranti, who was hitless in his first seven at bats of the season, doubled in a run in the sixth when the O's took a brief lead. Jack Scanlon (Washington Jefferson) singled to start the frame, stole second and scored on a Jonathan Catapano (Grand Valley State) double. Ferranti's RBI made it a 2-1 game. Donnie Moffat (St. Bonaventure) worked one inning of relief to pick up the win. The 2019 ICBL Pitcher of the Year struck out two in his first appearance of the summer. Sean Flannery (Monroe CC) tossed a scoreless eighth inning and registered the save. Shane Harisis (Brockport State) started and struck out four over four scoreless innings. The right-hander set down seven of the first eight batters he faced while allowing just one ball out of the infield during that stretch. Scanlon went 2-for-4 on the night. Aidan Wallace was 2-for-4 with a run scored. Maxx Countryman (Finger Lakes CC) added an RBI.
VIEW MORE SUE KANE PHOTOS HERE.
DJ Berry plated Ryan Smith (Ithaca) with a one-out single in the seventh as the Blue Jays knotted the game at three and sent it to extra innings. Shane Hake (Elmira) finished 2-for-2 with a triple and run scored for the Jays who opened the night at the top of the Rochester East Division. Amaury Samalot (Alfred State) singled, walked and drove in a run. Carter Damiano (Onondaga CC)  also singled, walked and had an RBI. Alec Teska (St. John Fisher) started and scattered three hits over three shutout innings. Tanner Frank (Finger Lakes CC) hurled two scoreless innings of relief.

MONARCHS (2-2) 8
DP ORANGE (3-2) 5
Trailing 5-4 going into their final at-bat, the Monarchs pushed across four runs to win their second game in as many outings. Ray Specht (Niagara County CC) finished the game 2-for-3 with an RBI and a run scored. Justin LoTemple (Alfred State) singled, walked and plated a pair of runs. Will Carlone (VCU) collected two RBI, a run scored and a hit. Lucas Sulimowicz doubled and scored a run. Frankie Fernandes (Monroe CC) singled, walked and crossed home twice. Ryan Hill (Monroe CC) started the scoring with an RBI sacrifice fly in the first. John Gassler (NYU) struck out six over two innings of relief to pick up the win. Zach Ciprich (Keuka) hurled a scoreless third.
Wilson Brauer went 2-for-3 for DP. His RBI single in the second gave Orange a 2-1 edge. Ed Hall walked twice, swiped three bags and scored twice. Keeler Thomas was 1-for-2 with a walk and a run scored. Nick Provenzale walked and scored a run.  Will Taylor and Jack Zawacki had a single apiece.